A couple of weeks ago Scarlett had a play date with her friend Edith.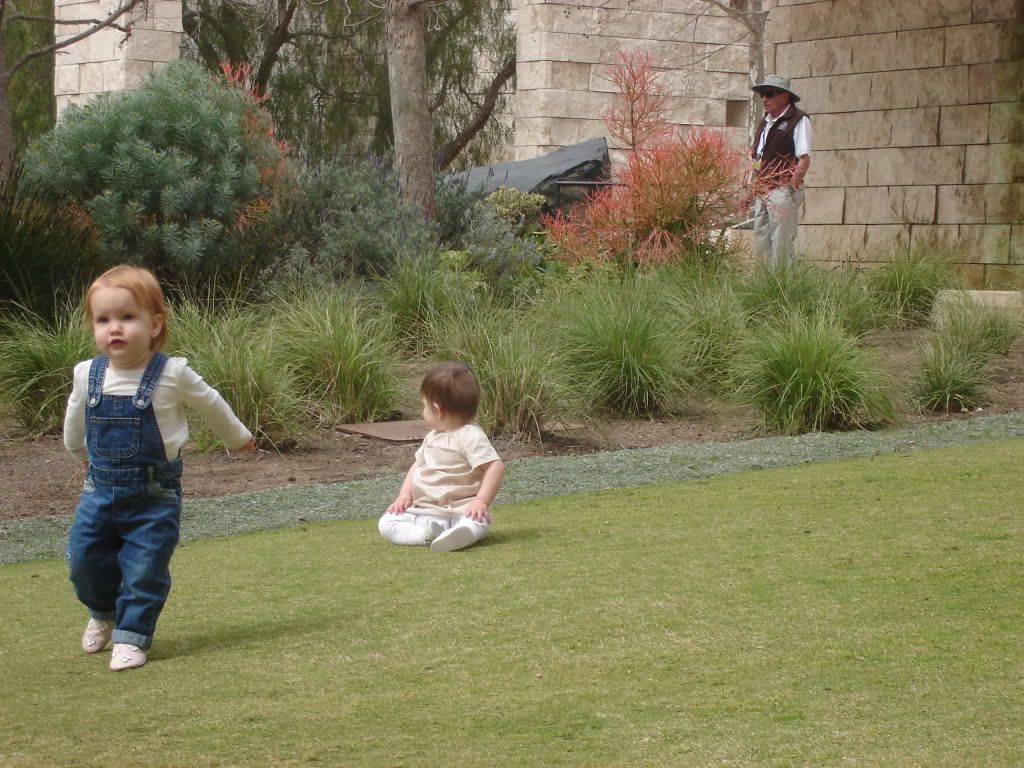 I decided the first time I saw Scarlett pick up a crayon that I wanted to make art a big part of her life.
She loves to
draw
, to paint with water, and make a mess of herself and the floor anytime I let her run wild with
finger paints.
I have been wanting to take Scarlett to the Getty for a while but was too nervous to do it by myself, so after very little convincing from a fellow mother, we decided this would make a perfect play day. I quickly realized the art was more for the moms, and all little ones wanted to do was climb stairs and run on the grassy hills. Regardless, Edith and Scarlett have now been exposed to the wonderful world of art. The Getty is too far to make this a ongoing expedition, but I think I could fit in another day or two in the name of art education.