Chris and I went away to Paso Robles with a couple of friends for a wine tasting adventure. It was wonderful. We rented a house in Morro Bay, ate good food, drank good wine and watched crappy T.V.
The first night we (mostly Chef Erick) made beef wellington, butternut squash puree and Caprese salad. Let the mouth watering begin! (The beef wellington recipe was a Gordon Ramsay recipe)
Ingrediants needed:
Beef Fillet (s)
Cracked pepper
Oil
Mushrooms
Prosciutto (or Parma ham)
English mustard or Dijon mustard
Puff pastry
Eggs
Cling Wrap
Preheat oven to 400. Prepare fillet(s) with fresh cracked pepper.
Heat oil in pan and sear the meat on all sides till lightly browned. Brush with mustard and set aside
Chop mushrooms and cook (most recipes call for mushrooms to be chopped in food processor and turned into a puree...we choose to leave them in bite size pieces) (if you choose to puree you still need to sweat out the extra liquid from the mushrooms)
On a flat surface lay out a piece of cling wrap that will be big enough to wrap around your filets.
Layer cling wrap with four pieces of prosciutto and mushroom mixture.
Put the filet in the middle of the ham and roll the ham around the beef using the cling film. Twist the ends of the cling film to tighten the roll, then refrigerate it for 15 minutes to let it set.
Roll out your puff pastry cut into square big enough to cover filet and then brush the edges with egg wash.
Pull off cling wrap and put filet in middle of pastry and roll the pastry over the beef completely covering it.
Cut off any excess pieces.
Egg wash the top. Put your roll back in the fridge for 5 minutes.
Egg wash again and bake for 35-40 minutes. Let it cool for 10 minutes before slicing.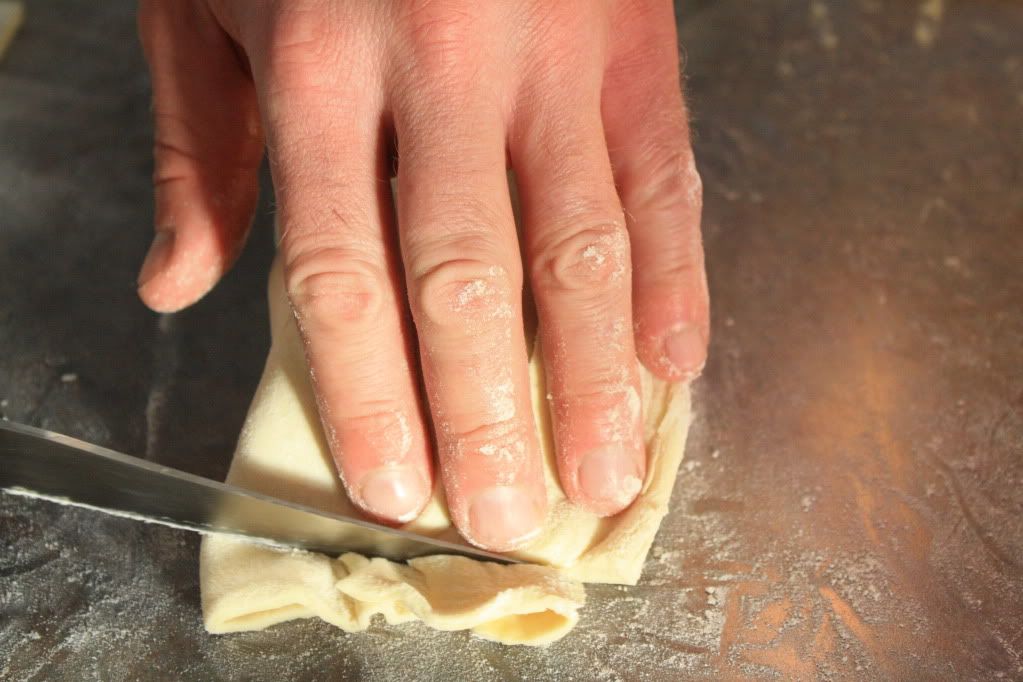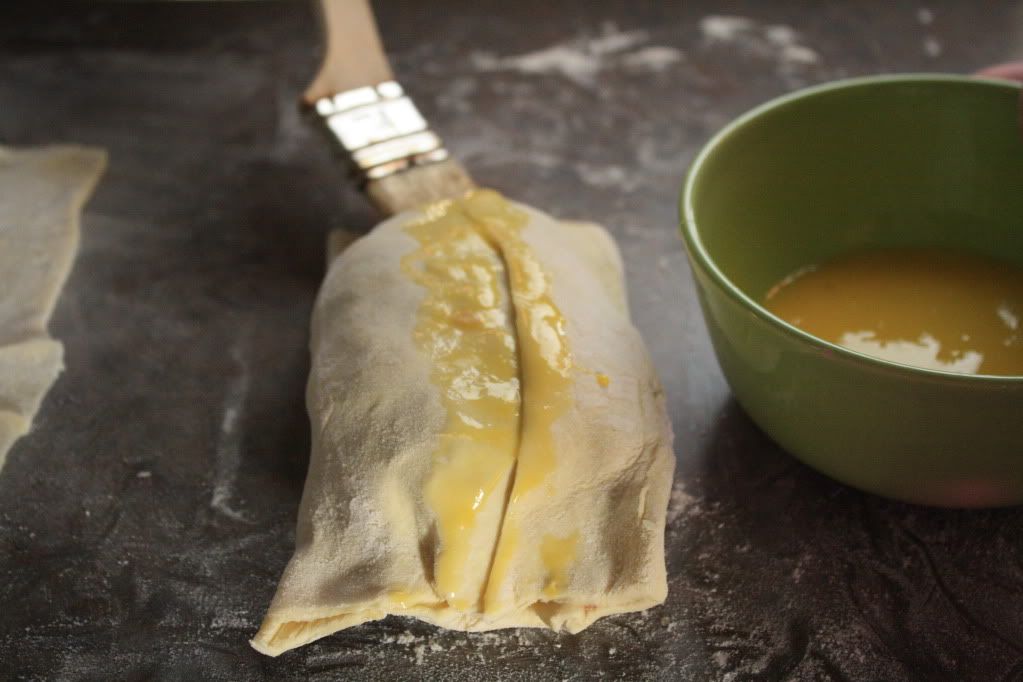 Easy peasy side dishes -
Butternut squash
Preheat oven to 400. Peel and cut butternut squash in half. Place in oven safe dish (with sides), fill dish with 1/2 inch of water. Place squash insides down in dish and roast for 30-40 minutes until soft.
Scrape soft insides into a pan on low setting stove top, mix with brown sugar and cinnamon to taste and enjoy!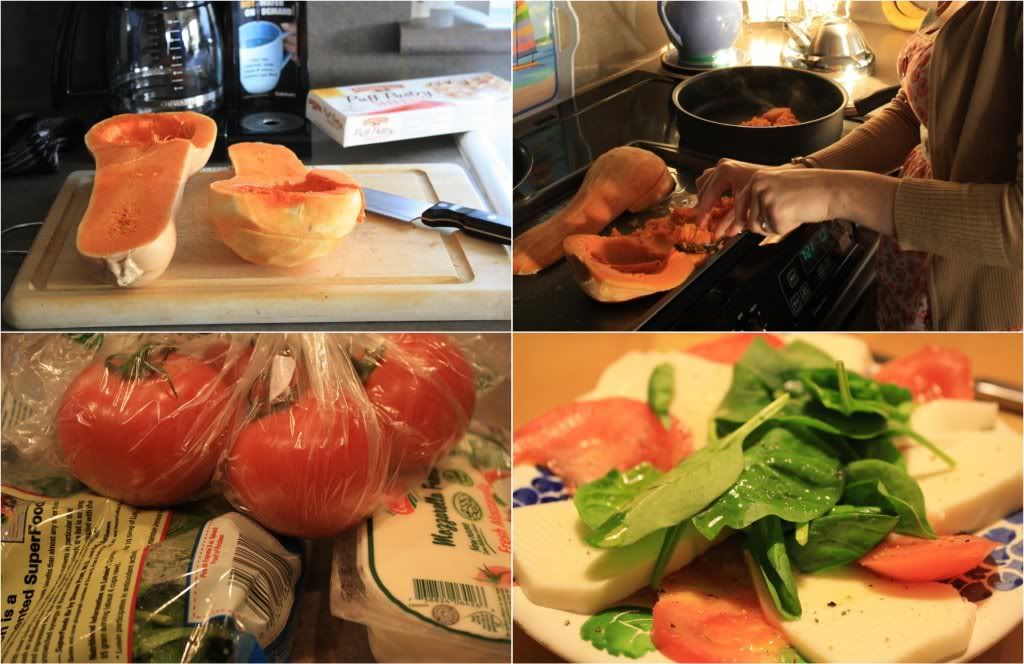 Caprese Salad -
Slice tomatoes and mozzarella cheese layer on plate. Top with fresh basil or spinach leaves. Drizzle with olive oil and a pinch of fresh cracked pepper.
A great weekend was had by all. Next year, bring on Napa!