Chris and I are undertaking out first art project together...so far so good.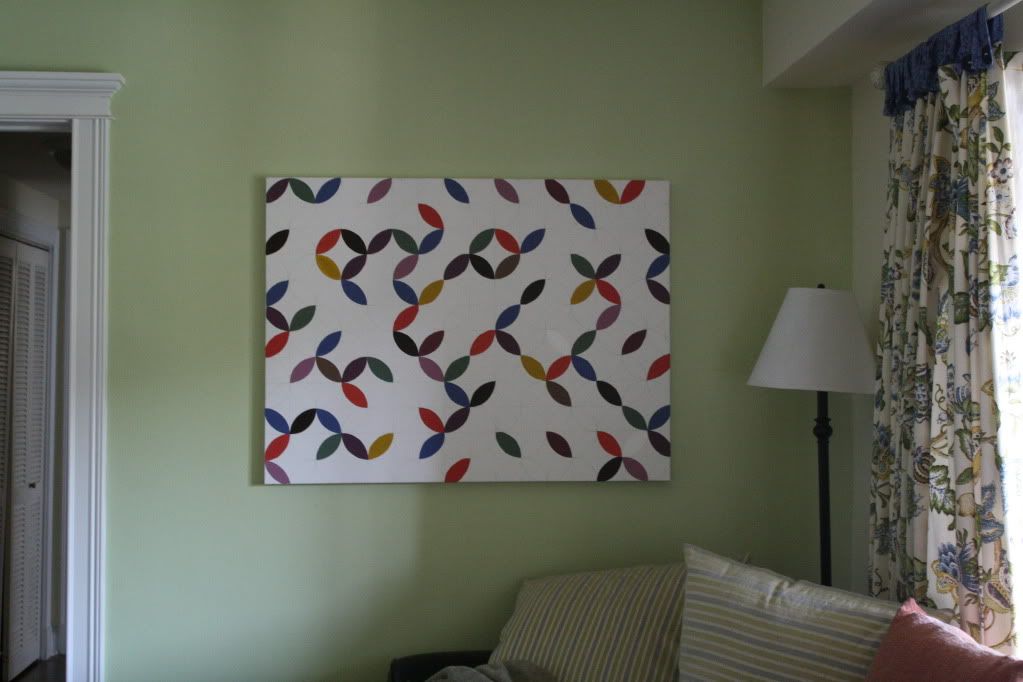 I saw the idea for this painting
here
...and thought it would be fun project to fill the empty spot in our living room and bring a little color to our wall...so off we went.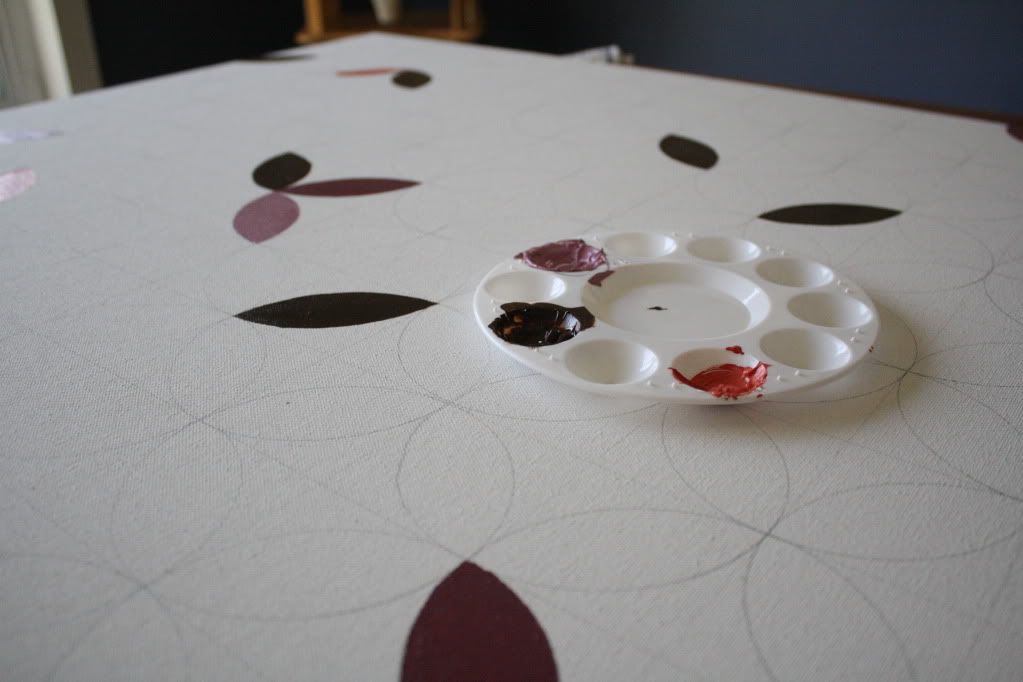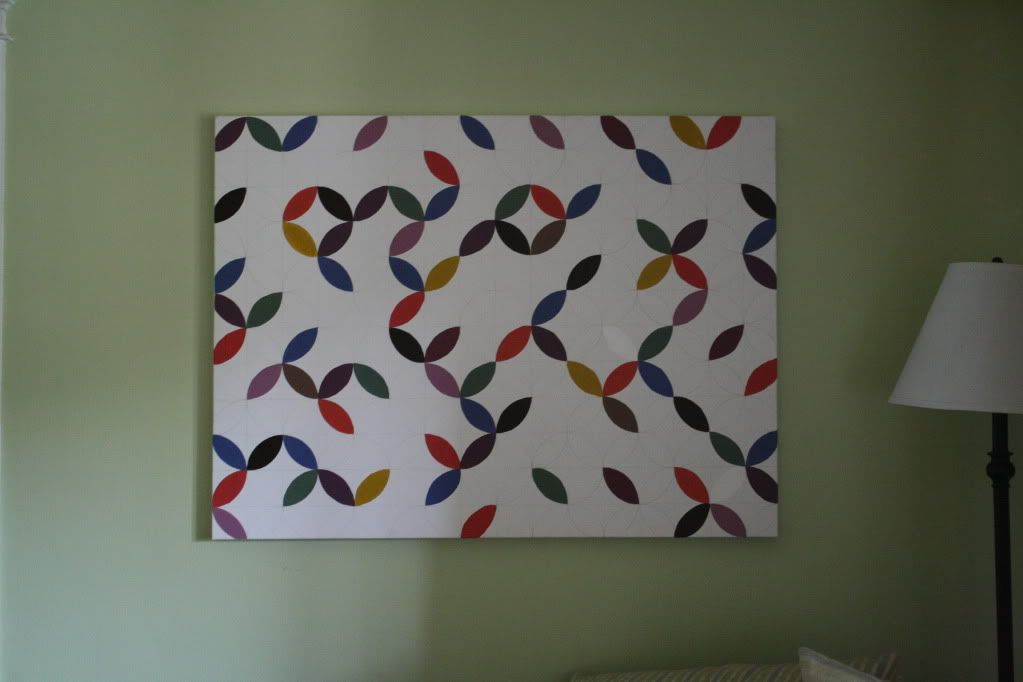 At first we really liked the unfinished look of this painting...but the more we look at in on the wall the more incomplete it looks.
I think we are going to finish it...but we are both so back and forth with our opinions on the piece that only time will tell if we actually get around to making any changes. For now we are enjoying our first taste of Chris and Andrea crafty creations.
Vote for us...