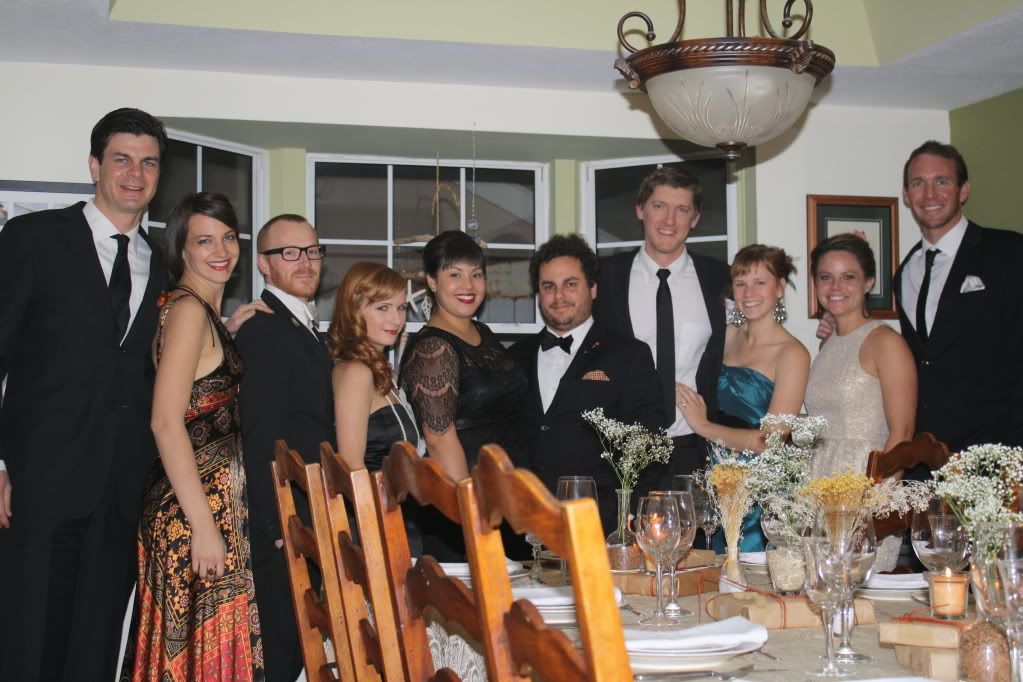 Theme
: Only the good die young
Through the use of food that was picked, plucked or killed before it's maturation, Chris and I offered a menu that challenged the taster to experience the richness of life before its prime.
Menu:
Cocktail hour -
Deviled quail egg served with sliced summer truffle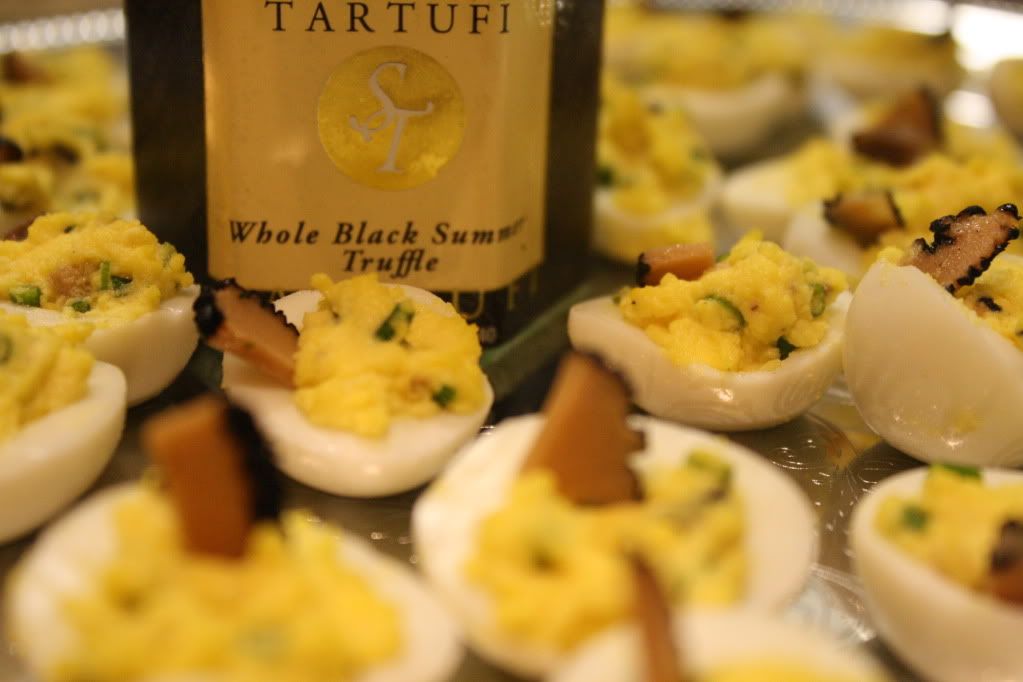 Appetizer -
Veal roulade (olive tapanade, feta and prosciutto) served atop a pumpkin and sweet potato mash, accompanied by a red wine reduction.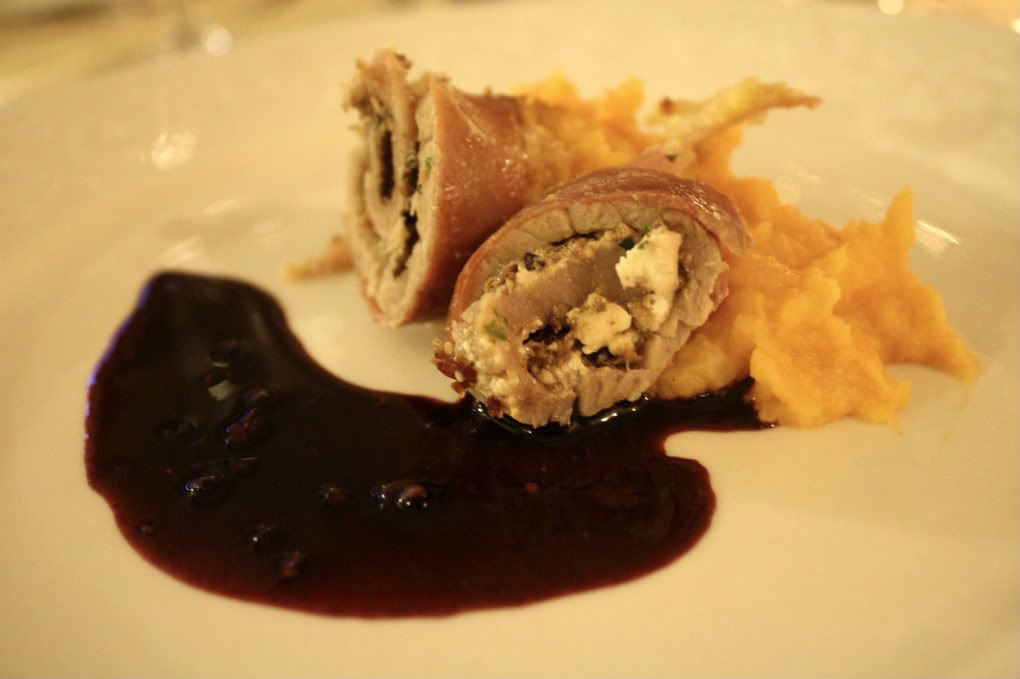 Salad -
Baby spinach, radish, and bacon tossed with a sunflower seed dressing and topped with a poached egg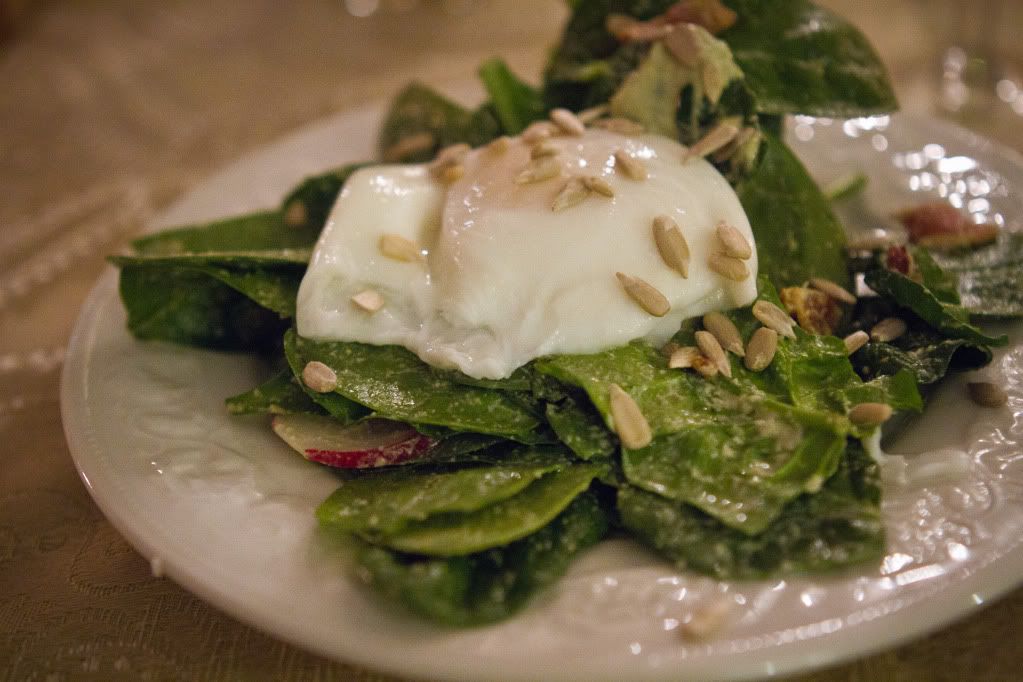 Soup-
Salan with baby corn and deep fried habanero pepper. Served with handmade roti and cucumber yogurt.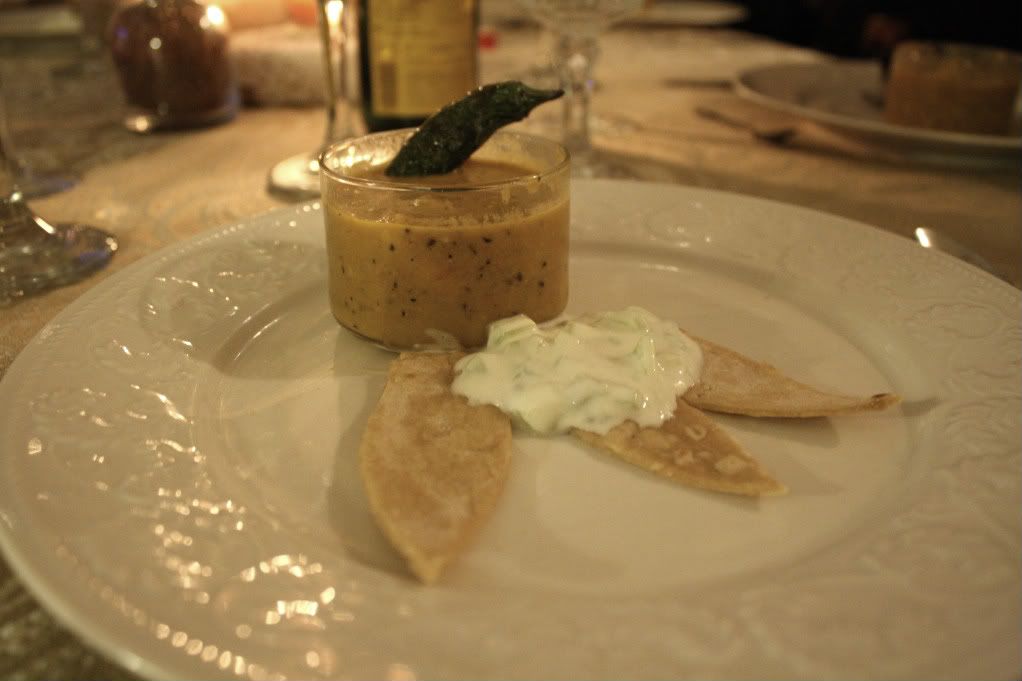 Pallet cleanser -
Ginger and fennel granita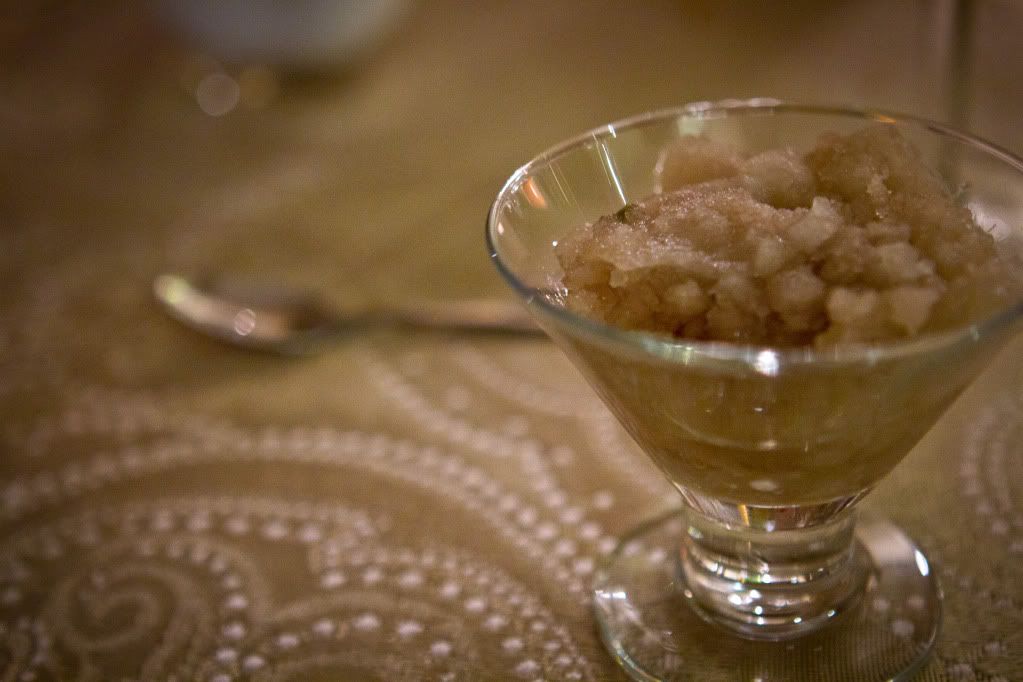 Fish course -
Gravlax served with sliced cucumber, pickled onion, whipped creme fraiche and caviar
Meat course -
Roasted suckling pig marinated in a citrus, cumin sauce. Served with an
apple cranberry chutney
, brocollini and roasted baby squash.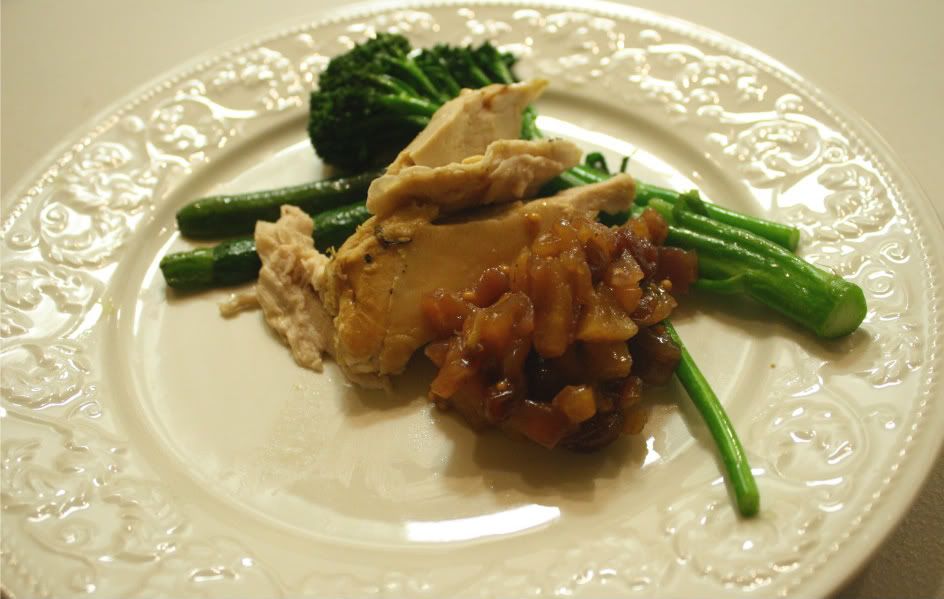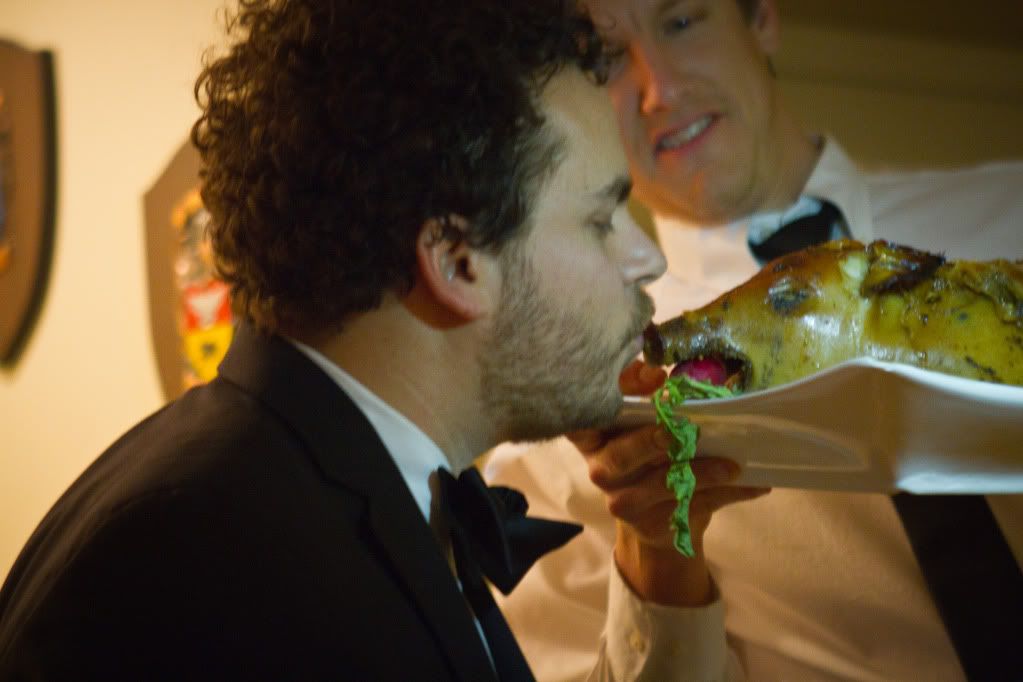 Dessert -
Lemon poppy seed cookie, served with a scoop of frozen lemon custard, blueberry compote and candied lemon peel.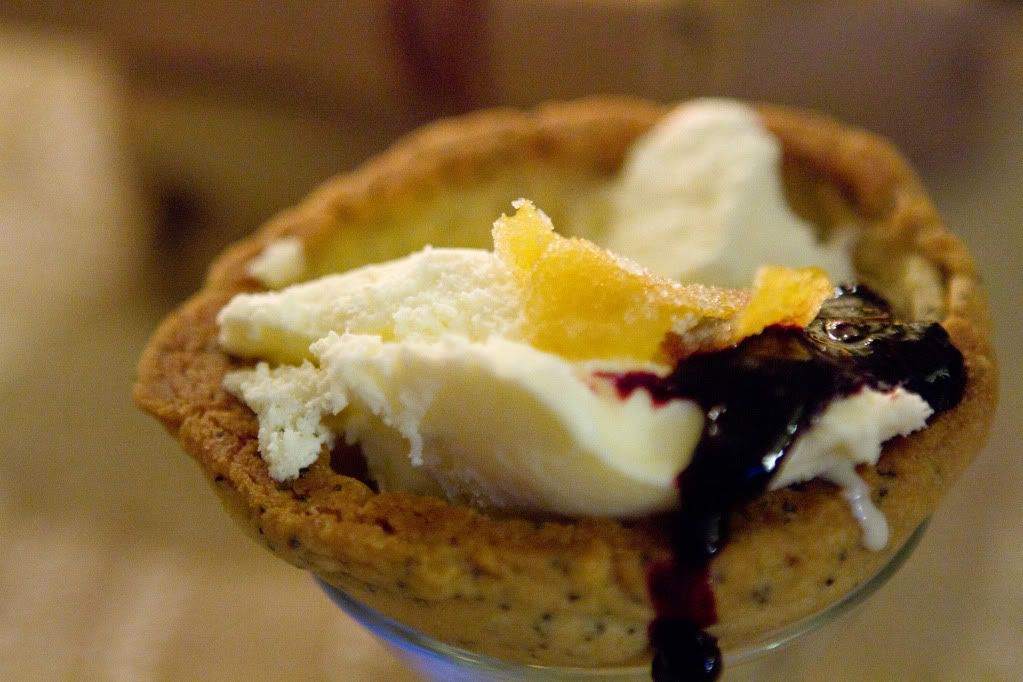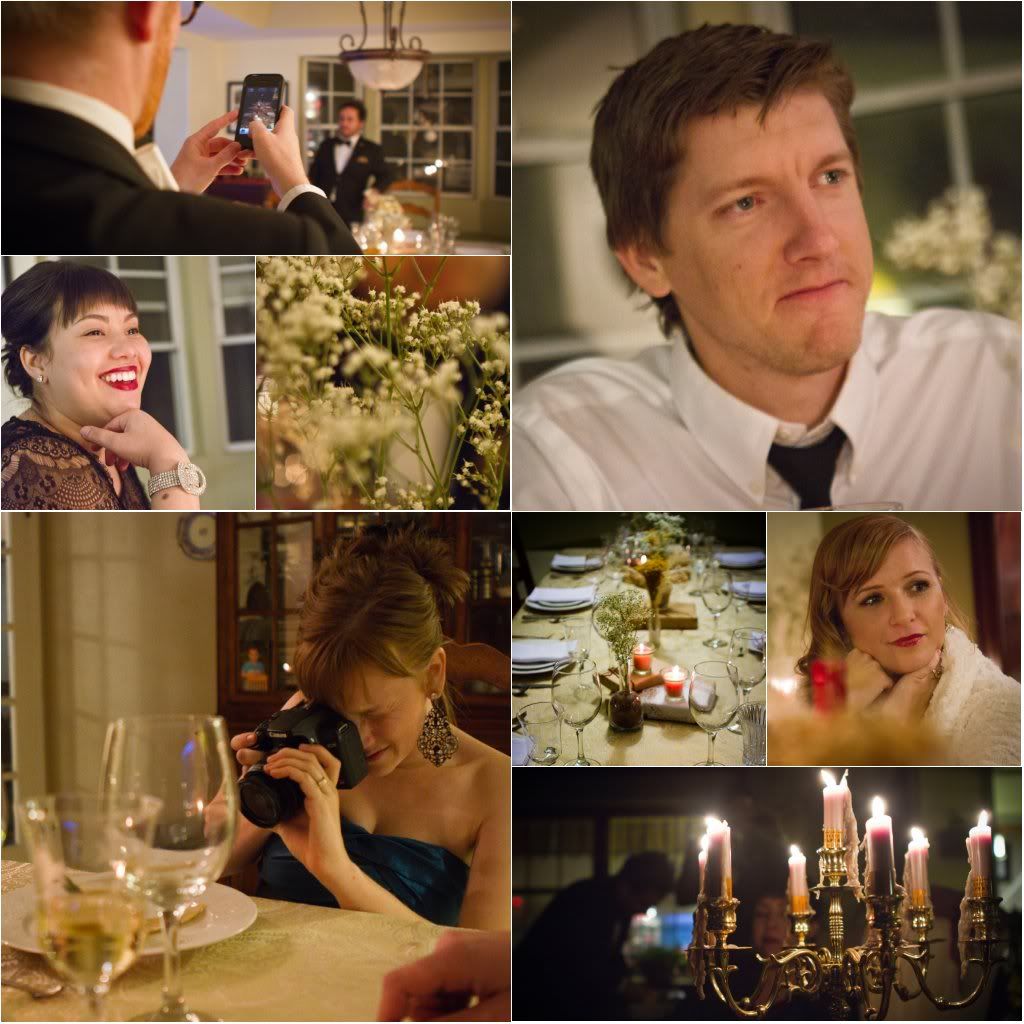 Vote for us...