Breakfast -
Ham and egg bites
Lay sliced ham in buttered muffin cups. Fill with goodies (cheese, peppers, spinach, etc.). Pour egg over top. Bake at 350 for 15-20 minutes. Run knife around edge of cup and pop out egg bite. Serve hot or cold.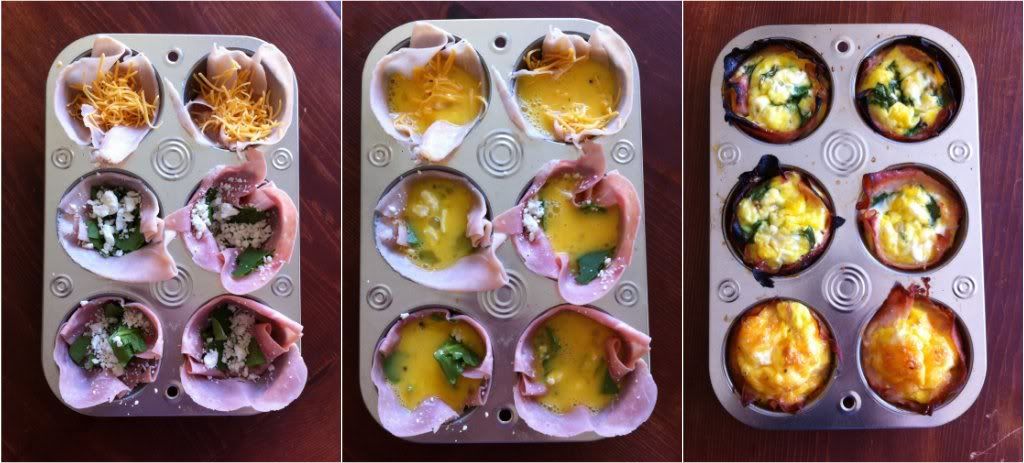 Snack
Cucumber and tzatziki - bought the tzatziki from sprouts, but would love to make this from scratch if anyone has a good recipe to recommend.
Edamame and cottage cheese -
Mixed edamame with a splash of soy, toasted sesame oil and ginger. HIGHLY RECOMMENDED!
Snack idea sent to me by my dear friend Joana...thank you for this tasty treat.
Salted coconut flakes -
What you need -
1 1/2 cups unsweetened coconut flakes
1 tbs coconut oil
1 tsp sea salt
How to make:
Heat oil in microwavable bowl or over the stove top. Mix coconut flakes to cover in melted oil. Sprinkle sea salt and mix. Line a baking tray with foil and bake at 350 for 4-5 minutes until golden brown. Should be crunchy bites of sweet and salty goodness.
Dinner -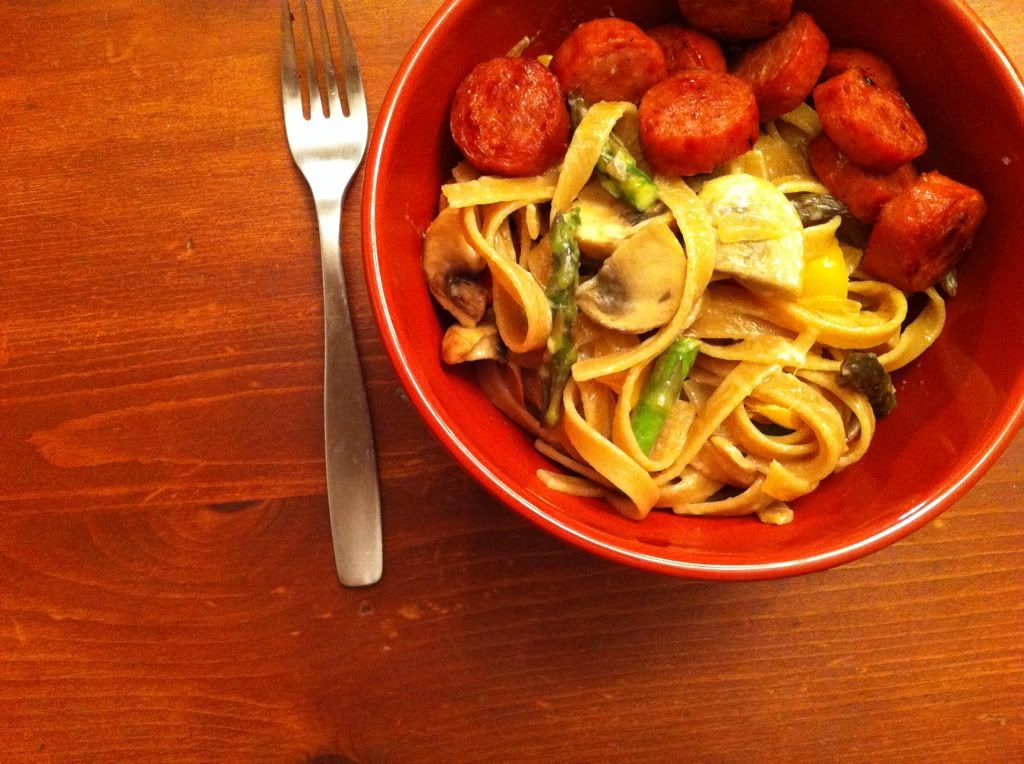 Whole wheat pasta (1 lb), asparagus, mushrooms, sweet peppers (5 small peppers), onions (1), garlic (3 cloves, sliced) and spicy sausage tossed with 2 tbs of butter and a handful of parmesean.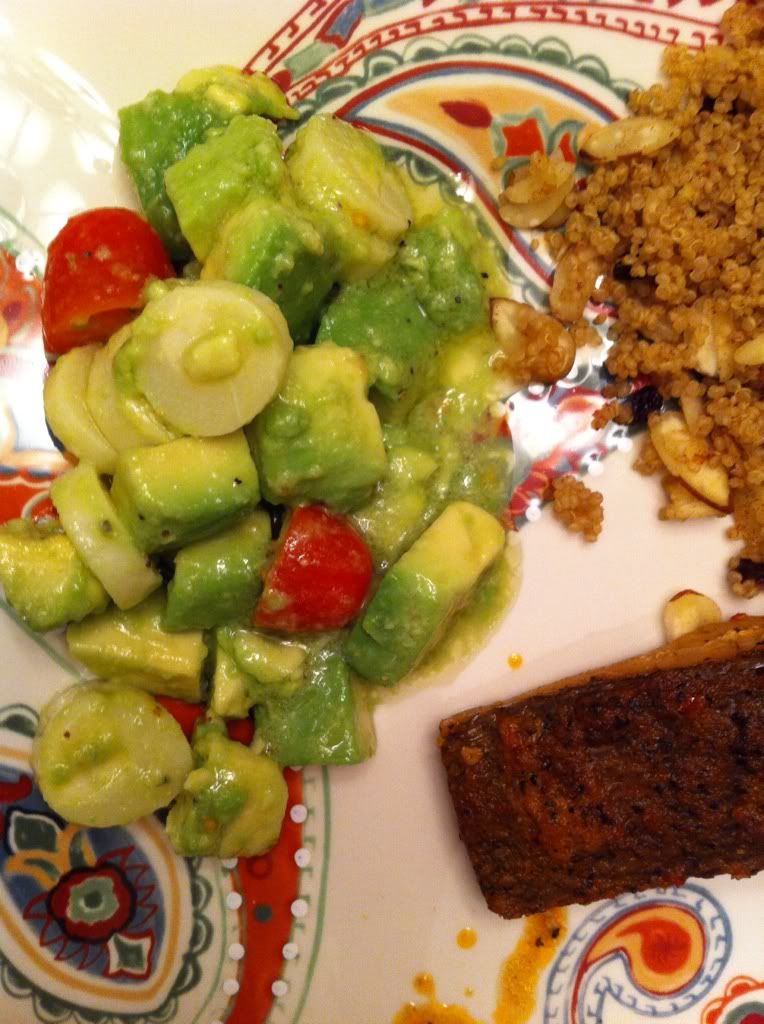 Salmon,
quinoa
, and avocado salad
What you need for avocado salad:
3 avocados
handful of cherry tomatoes sliced or whole (about one cup)
1 14oz can of palm hearts sliced into thin circles
Dressing:
1 1/2 tbs lime juice
1/4 tsp oregano
1/4 tsp salt
1/4 tsp pepper
1/4 tsp brown sugar
2 tbs apple cider vinegar
2 tbs olive oil
2 tbs walnut oil
Gently toss avocados, tomatoes and palm hearts. In a separate bowl mix lime juice, oregano, salt, pepper, brown sugar and vinegar. Slowly whisk in oil. Pour dressing over avocado mix. Toss and enjoy!
Vote for us...