Chris caught this brilliant moment in the car a few months ago and I just found these pictures on his computer.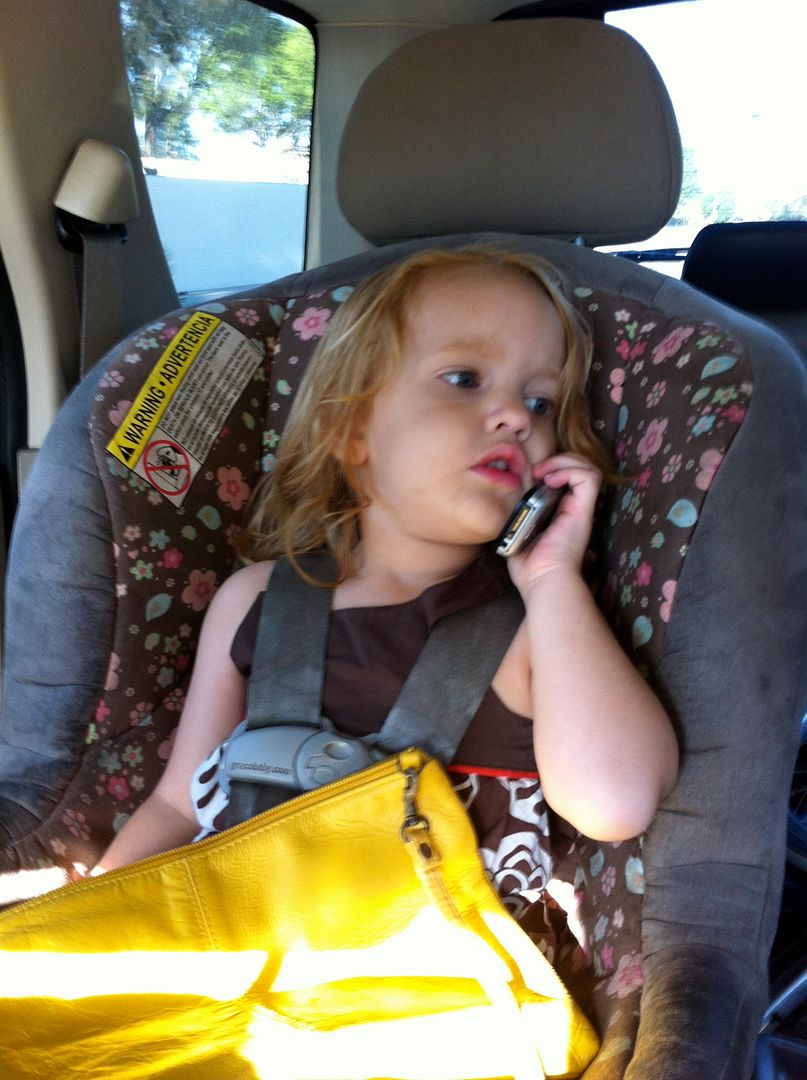 I wish he would have captured the conversation because lately they have been going a little something like this:
"He didn't want to see her, but she wanted to see him. Yeah we are coming. Okay, okay, well whatever you want. Yeah see you, okay see you soon. Well Cecily said that she was at the park. Okay well we are coming soon. Okay, bye."
Apparently Scarlett turned 16 overnight and has places to go and people to see.
Vote for us...