Now that I am back at work I only have two days home with Scarlett and Dominic, and these two days are never enough. I want to fill our time and keep Scarlett busy but still be able to sit still and watch my little boy grow.
So when we are home Dominic spends most of his time here: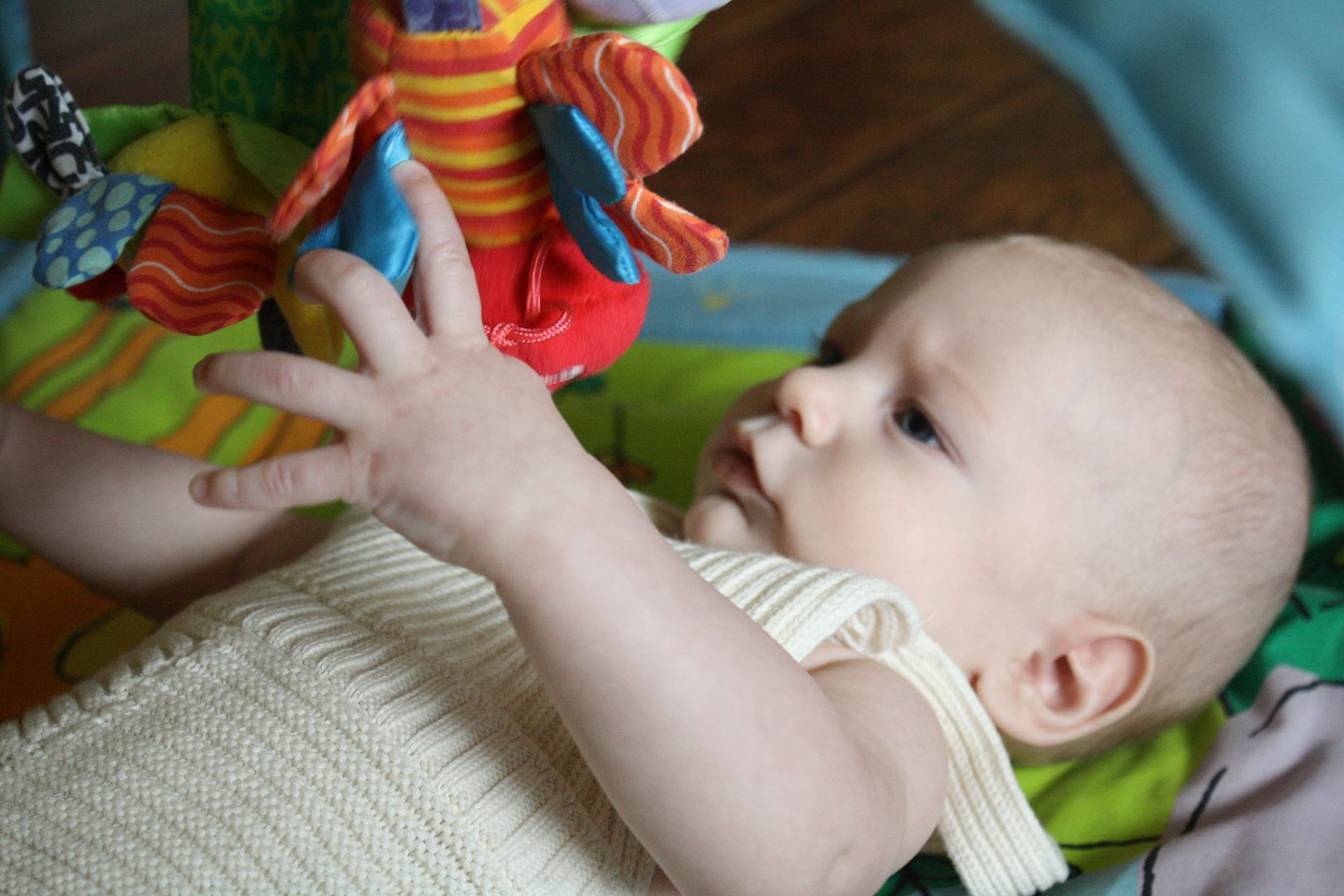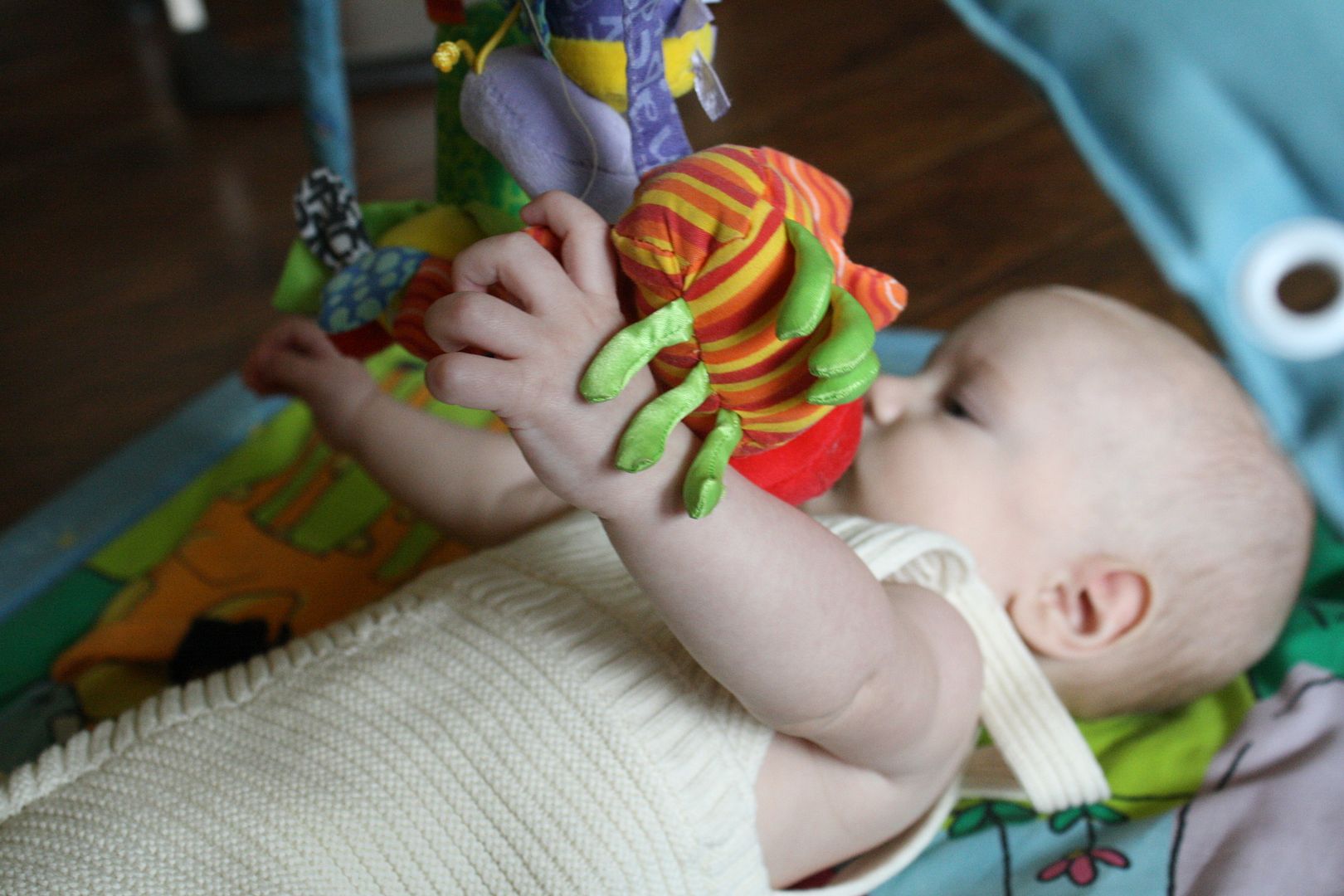 And Scarlett spends most of her time doing this:
The times that we find ourselves at home are few and far between but when we are we have created a routine that is perfect for us. Scarlett mothers her living baby doll and her doll quickly grows into a little boy and all the while I get to sit back and watch as these two people grow together.
Vote for us...