A day of food, sunrise to sunset.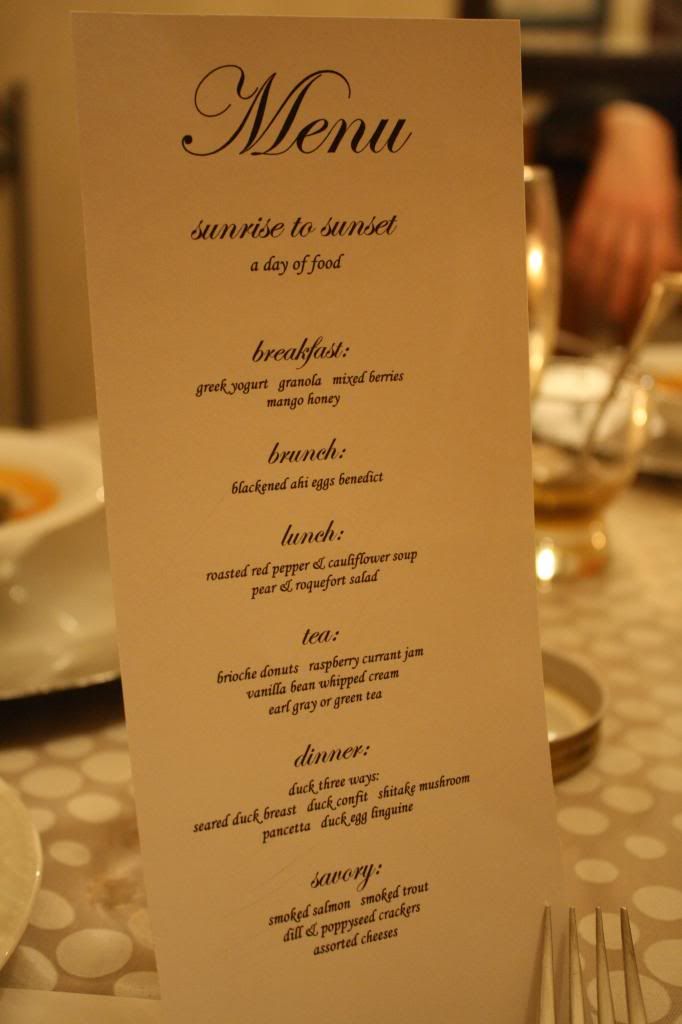 Breakfast - Parfait and mimosas
This dish left the table requesting more of everything, more homemade granola, more mango honey, more mimosas. We all realized that we have been doing ourselves a disservice for years by not partaking in the early morning parfait ritual of our hosts. Breakfast for dinner has never been quite as satisfying.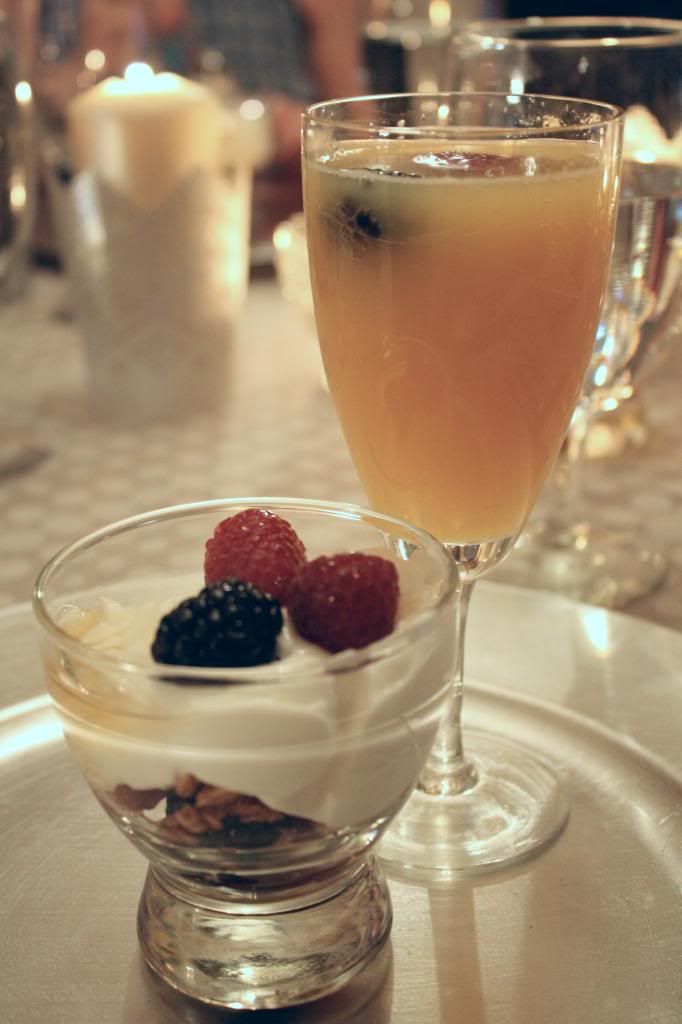 Brunch - blackened ahi eggs benedict and bloody mary
Homemade english muffins topped with fresh seared ahi tuna. If I saw this on a menu at any restaurant I would HAVE to try it, and in this case I would be so glad that I did. After the first bite there was not one person at the table that was not moaning in complete satisfaction.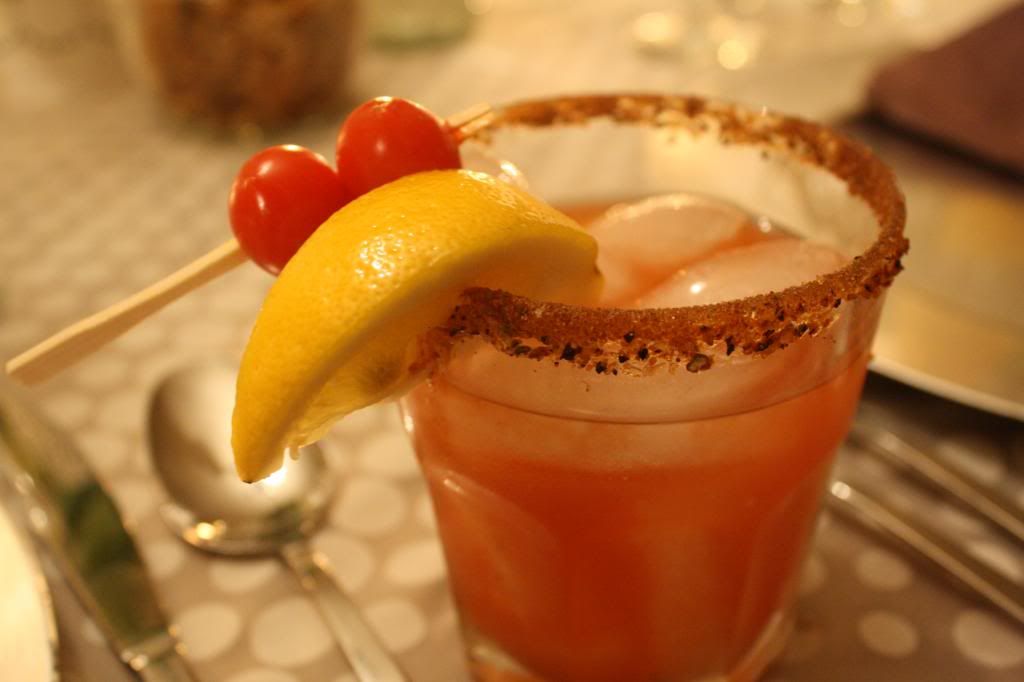 Lunch - Roasted red pepper and cauliflower soup with a pear, candied walnut, blue cheese and roquefort salad
Tea time - Brioche doughnut holes served with fresh vanilla bean whipped cream and homemade raspberry current jam
This dish was exactly what tea time should be. The bitter earl grey tea complemented the sweet cinnamon sugar doughnut perfectly. The doughnuts were crisp and sweet on the outside and soft, warm and buttery on the inside. If I wasn't preparing myself for two more courses I would have stuffed my stomach full of these tasty treats. To be fair tea time is ALWAYS my favorite time of the day, so I would have been thrilled if this course lasted into the wee hours of the morning.
Dinner - Duck three ways
Seared duck breast served over duck egg linguine, duck confit, pancetta and shitake mushrooms
Midnight snack - cheese and crackers
Smoked trout and salmon served with fresh baked poppy seed and dill crackers and assorted cheeses
Another successful dinner with lots of laughter...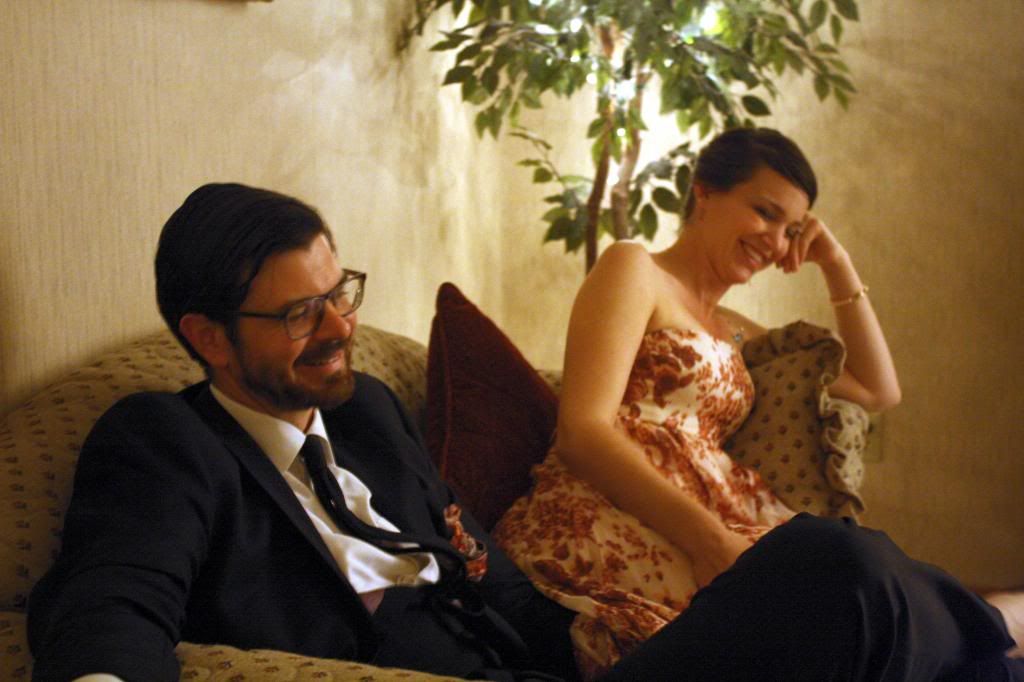 pretty dresses (and dapper suits)...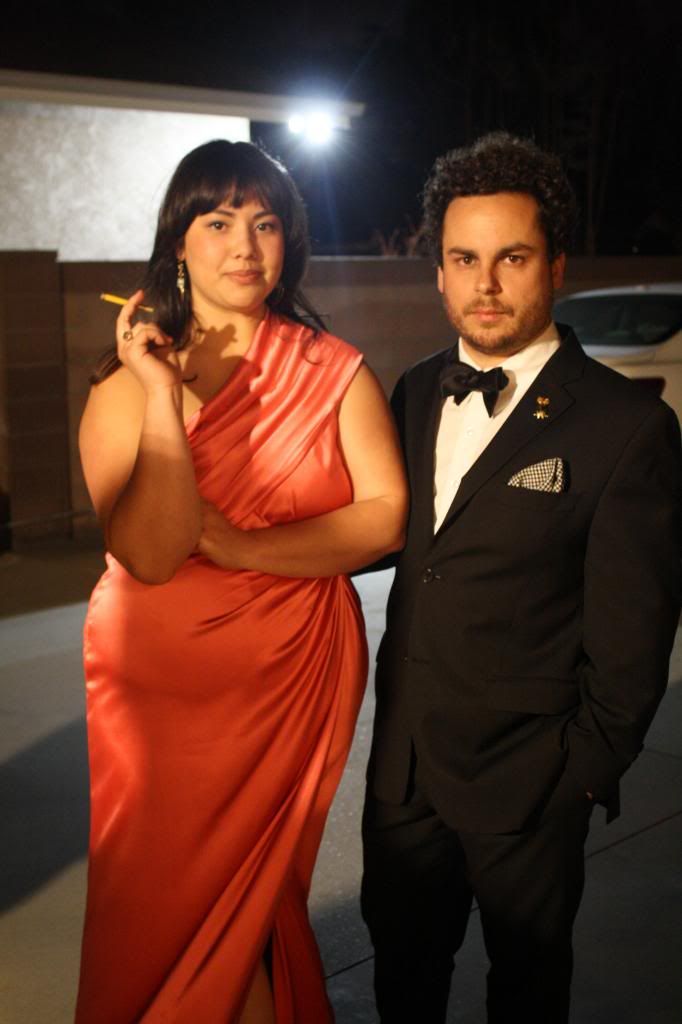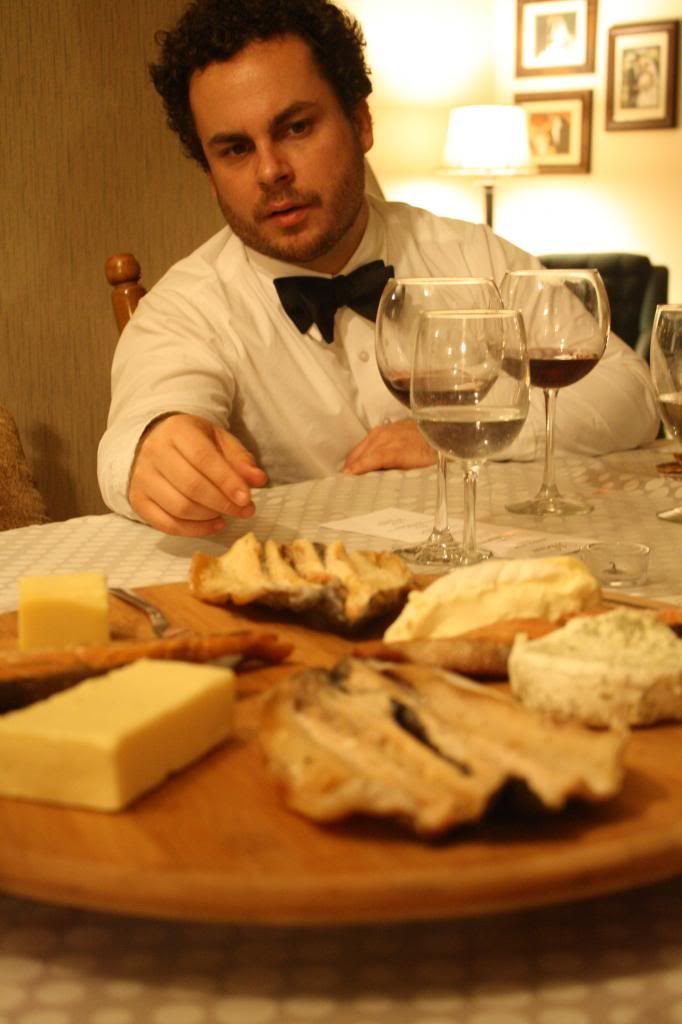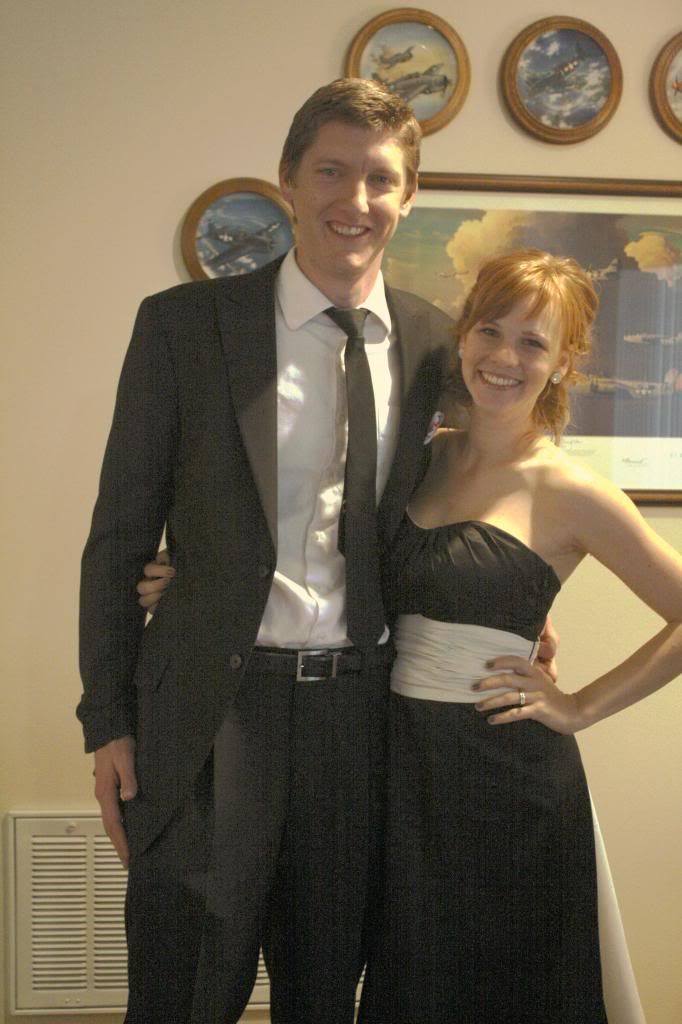 and of course a raging game of two on two basketball...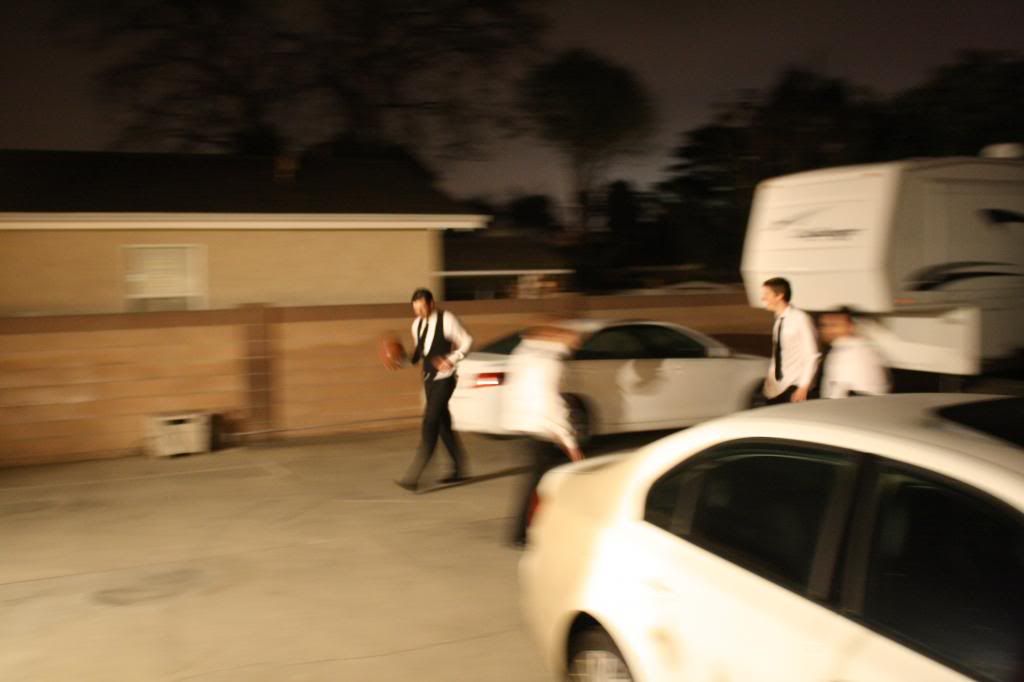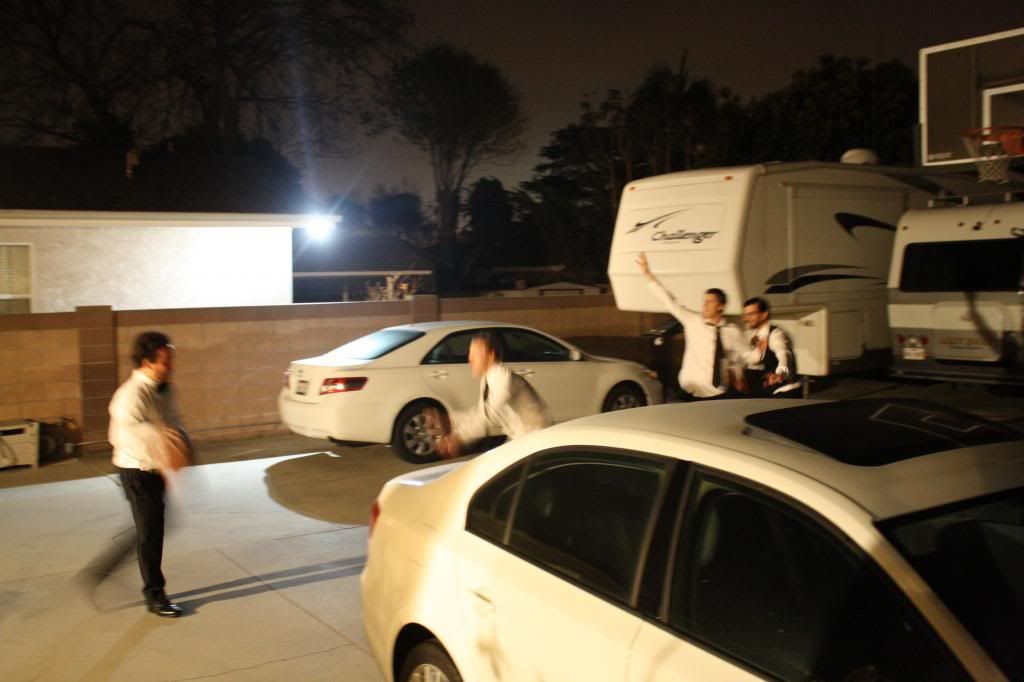 Vote for us...