Scarlett and I had another LA date with our Museum buddies, Katie and Edith.
Katie and I signed our little ones up for the NexGen program at LACMA and until the girls turn 18 we can use them for one free adult pass. I see many LA dates in Scarlett and my future.
We started the afternoon with a quick food truck lunch stop and a romp on the grass to let them get a little energy out before subjecting them to hours of art via stroller.
(oh and the first picture on the left...just had to throw that little goodie in...pigtails lasted until we got in the car...but oh so cute while they lasted)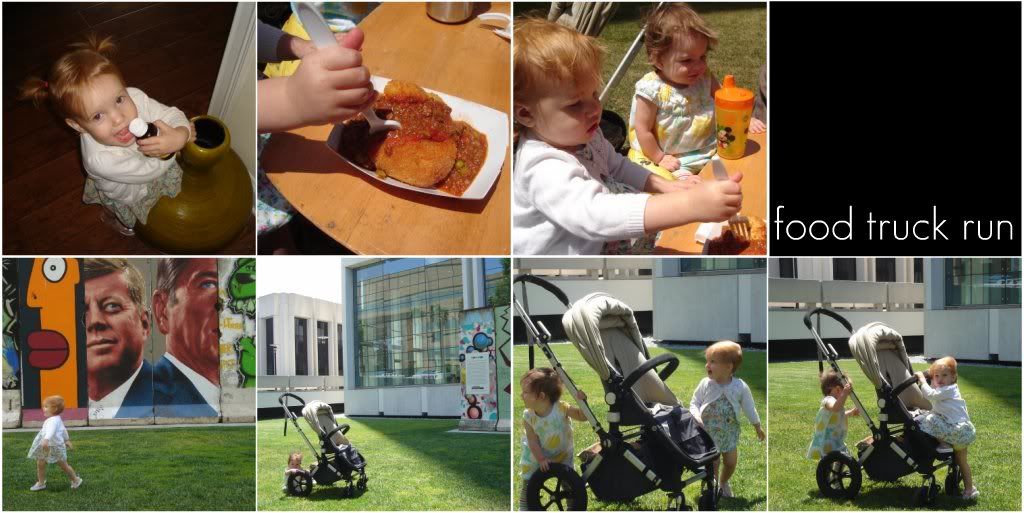 A couple of hours and few napless afternoon breakdowns later we finally let the girls out of their rides to roam free in the sculpture garden.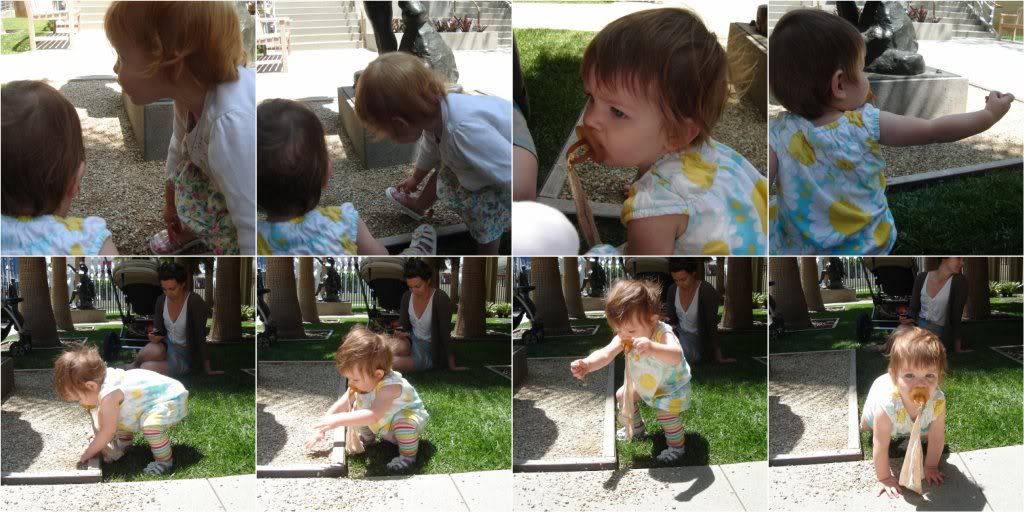 It was a fun day with the girls, and so fun to watch the little ones interact. Squealing together in the car, copying claps and pastimes, switching sippy cups and pacifiers.
Here is to friendship, growing little girls, and art...let the "lets be friends, not only because our moms are making us" outings continue.