A couple of weeks ago Scarlett and I took a field trip to
LACMA
and grabbed lunch from the food trucks sitting outside the museum. We finally settled on an Italian food truck and ordered the rice balls. Not knowing what to expect from the description of rice rolled into a ball and topped with a meat sauce, I found that I was pleasantly surprised by the the mix of flavors and textures. The rice was flavored, formed around a smaller ball of mozzarella, covered with bread crumbs, browned, baked, cracked open and served with a slightly heavy portion of meat sauce. Scarlett even dug her fork in a couple times...and if you know Scarlett, you know this really means "yum, this food is actually worth the use of my taste buds".
After trying this new tasty treat, I decided I was going to find a way to share the love with Chris. So last week I did my best to replicate the balls with some left over rice I had saved from the night before and whatever else we happened to have in our cupboards. And it worked...the rice balls were a success and I can't wait to try them with chicken and pesto, or spinach and mushroom, the options are endless for quick and easy rice ball dinners.
What you need:
Rice
Can of cream of mushroom
Mozzarella (fresh or shredded)
Italian bread crumbs
(I didn't have any ready made Italian bread crumbs so I made my own Italian mix using panko original crumbs, oregano, basil, garlic powder, salt and pepper)
Oil for browning
Pasta sauce (with or without meat)
(Please forgive the fact that I don't have measurements for these ingredients...I did everything to taste/sight. And I was using left over rice so I have no idea how much I actually had)
Cook your rice. Put the rice in the fridge for cooling. It is easier to form the balls if the rice is cold.
In a large mixing bowl add rice, one can of cream of mushroom and a couple handfuls of mozzarella. (If you are using fresh mozzarella create a ball from the mozzarella and mix only the rice and mushroom together. You will use the mozzarella ball to form your rice in the next step.)
Next you will form your balls. Take a handful of the mixture and start pressing. The rice will stick to your hands, but if you start rolling it around in your palms you should be able to get a nice round ball. (If you created mozzarella balls in the previous step, take your mozzarella and form the rice around it in a thick layer till covered)
Now take your Italian bread crumbs (or make your Italian breadcrumbs by mixing plain bread crumbs, oregano, basil, garlic powder, salt and pepper). Roll your rice balls in the crumbs, pressing the crumbs into the ball making sure they are thoroughly covered.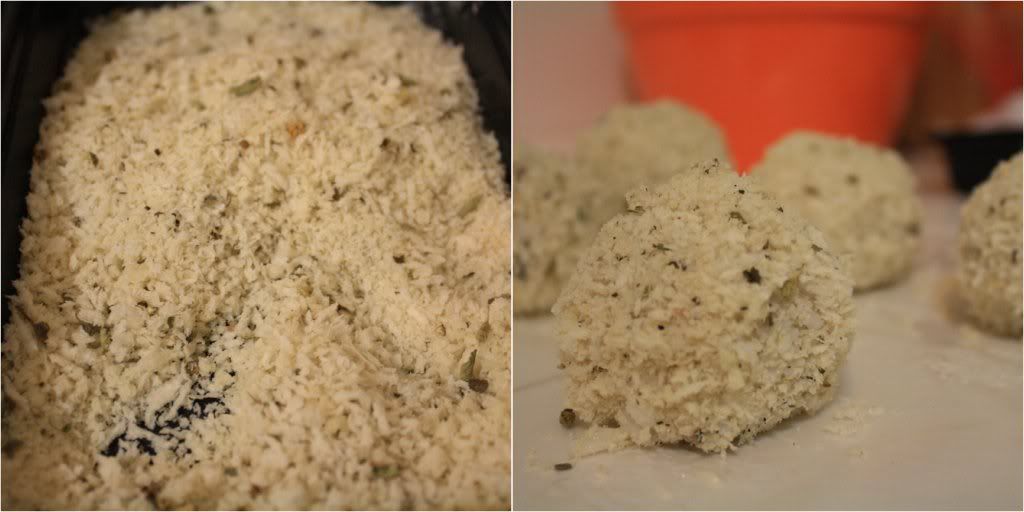 Preheat oven to 350. Heat oil in a pan, roll your rice balls in oil till browned on all sides. Throw in a oven safe dish and bake for 20 minutes.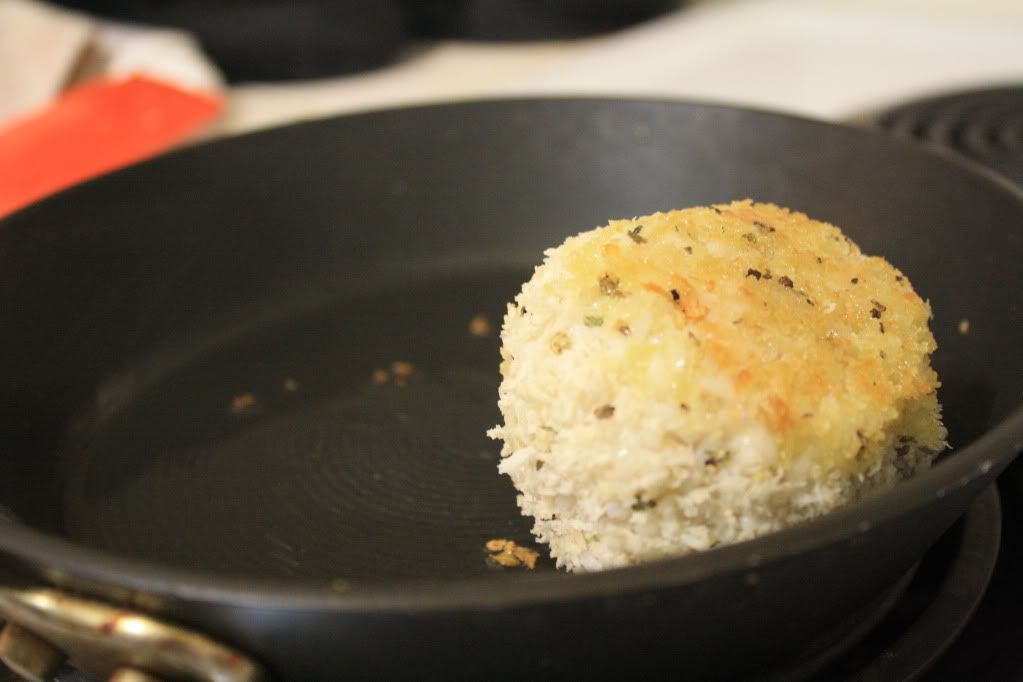 While balls are baking, warm your sauce on the stove. Pull balls out, crack them open down the middle, pour a spoonful of your warmed sauce into the gap and enjoy!
Vote for us...