I was never a sport nut...in fact there are very few sports that I can tolerate watching for more than 20 minutes before I am bored out of my mind. Chris on the other hand was raised in a sport crazy family. EVERY time we walk into his dad's house, sports are on the TV. All sports, all the time.
I played piano and sang in the choir while Chris ran, hit, kicked and swam his way through youth and beyond. Which makes it all the more ironic that I am counting down the days till we can put Scarlett in her first "activity". I look forward to spending Saturdays in the sun, cheering Scarlett as she kicks a soccer ball down the field and watching Chris on the sidelines coaching the little rugrats to victory. Meanwhile Chris is chomping at the bit to buy her a piano, teach her every children's song in the book, listen to classical radio in the car and enrich her musical palette any way possible.
What happened in our polar opposite youths that caused us to miss the beauty in our own "field" and lean heavily on the opposite spectrum of "activity" land? Don't get me wrong, I would love for Scarlett to be musically inclined, but I haven't spent more than one second thinking about the lessons we will inevitably pay for in the next five years. I have spent all of my time watching her climb, swim, run, jump, dance and play, itching to get her involved with a team, take a dance class, tumble around a padded gym floor or swim till her tiny fingers prune.
So for now Chris and I share our desires with Scarlett hoping she will be inclined to one or the other...or in a perfect world, both.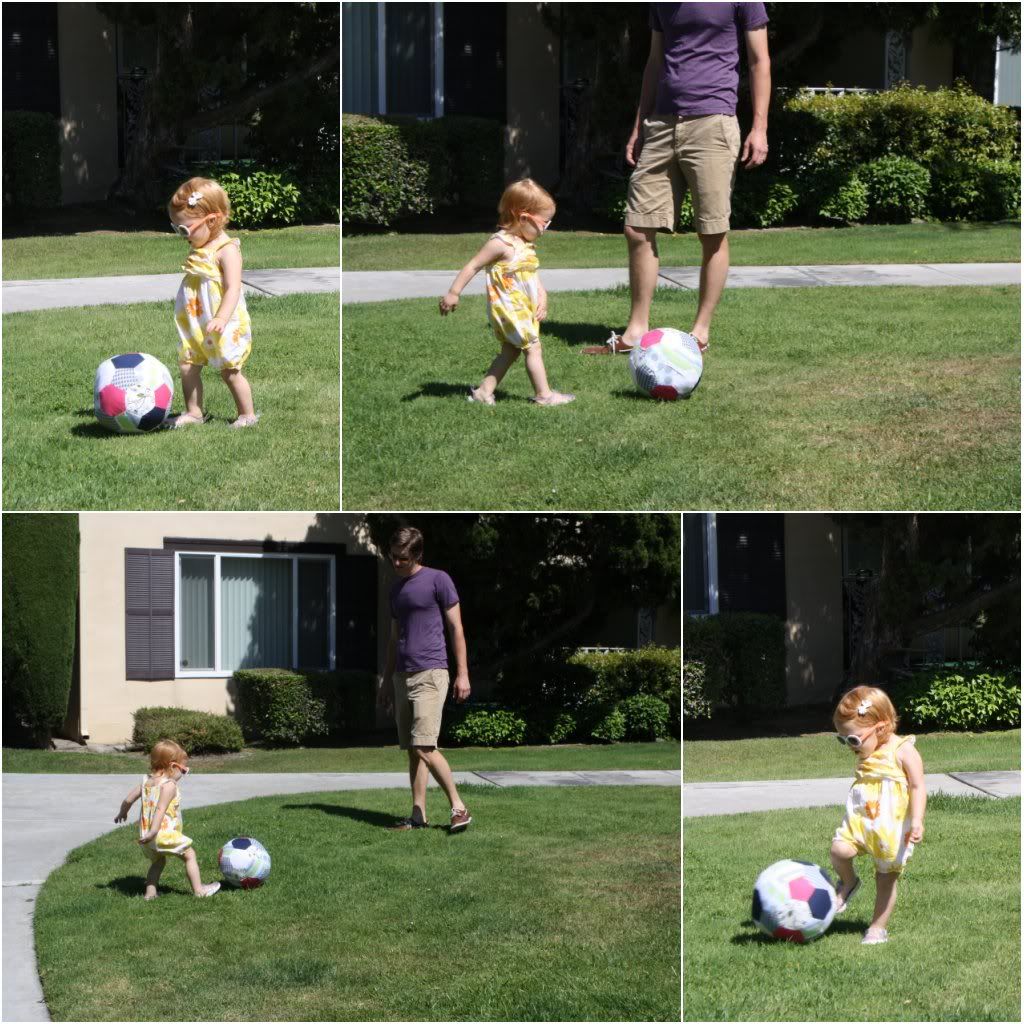 Vote for us...