Within minutes of Scarlett's cousins walking into our house her room looked like this...
The tornado of four under four had hit and before they could do any further damage, I slyly convinced them to move to the living room and have a painting extravaganza.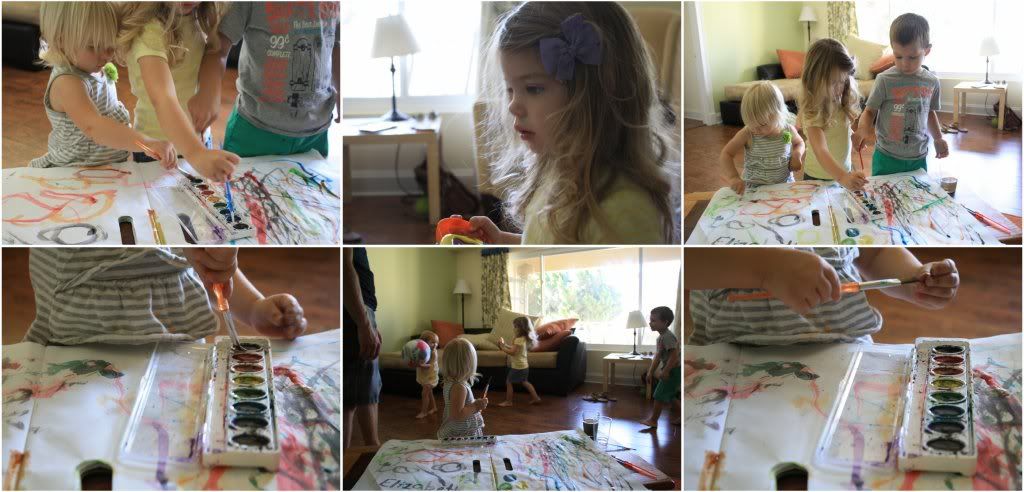 The day progressed and as kids do, they got tired of the living room the constant requests to keep the paint on the paper and out of their mouths. So of course for the last hour of our day we entertained the rugrats with what the Becher house does best...
dance party.
Scarlett LOVES her cousins...and I love that they get to spend time together. Now if only we can convince Joe and Kim to move back to Orange County...
Vote for us...