Last week I was craving a good hearty meal, we had some carrots from our farm fresh to you package and frozen chicken so a crispy chicken pot pie was born.

What you need:
Pie crust (2)
2 Chicken breasts cut into 1 inch pieces
1/2 cup Flour
1 tsp Rosemary (to taste)
1 tsp Sage (to taste)
1 1/2 tbs butter
2 cloves minced garlic
2 cups mixed vegetables
(I used carrots, celery, peas, green beans...way more than 2 cups...but I love veggies)
1 can cream of chicken
1 cup chicken broth
To cook:
Preheat oven to 425. Pierce one crust and bake for 8 minutes or until slightly brown. Set aside. Leave oven on.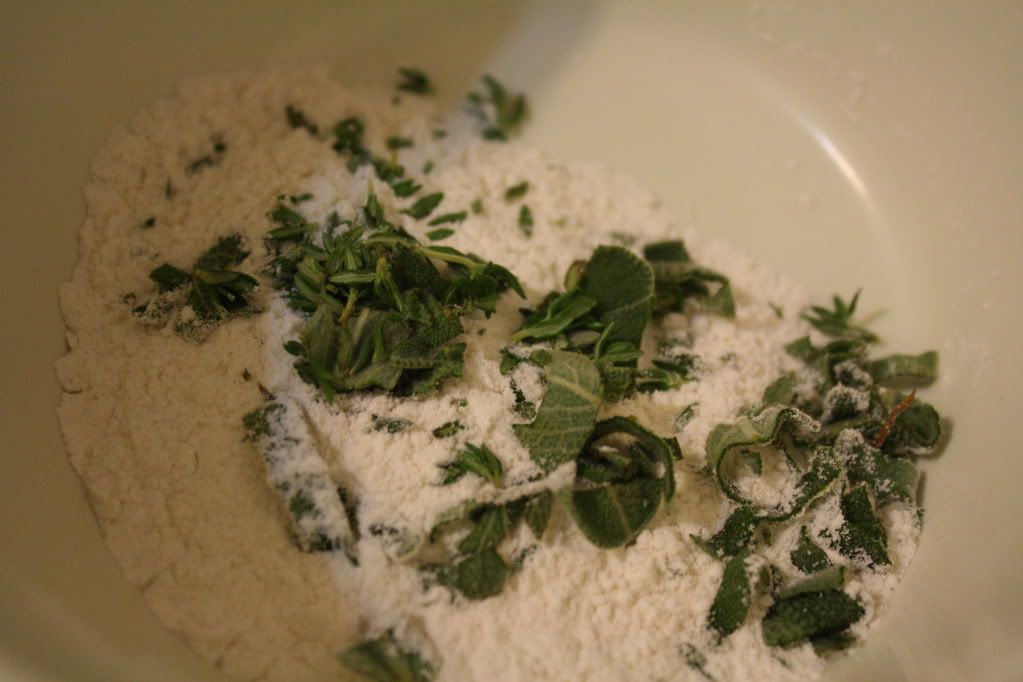 In small bowl mix flour with rosemary and sage. Season chicken with salt and pepper, transfer chicken to flour and coat evenly.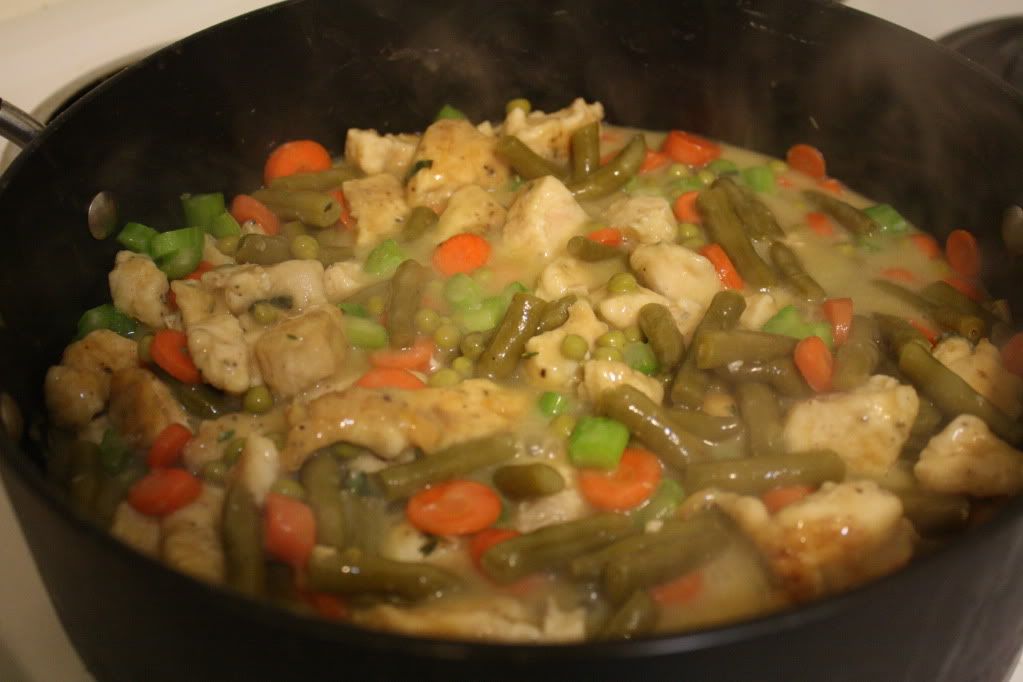 In a large skillet melt butter and add the garlic. Saute for two minutes but do not let the garlic brown. Add the seasoned chicken and any remaining flour, stir until chicken is brown (about 5 minutes). When chicken has a nice crispy outside, add can of cream of chicken, 1 cup of chicken broth, and your mixed vegetables. Bring to a boil and then reduce heat and simmer until chicken is cooked through and veggie are soft.
Pour chicken mixture into your baked pie crust, season with salt and pepper. Place your unbaked crust on top of mixture and pinch edges to the baked crust to form a seal. Bake for 10-12 minutes or until your crust is golden.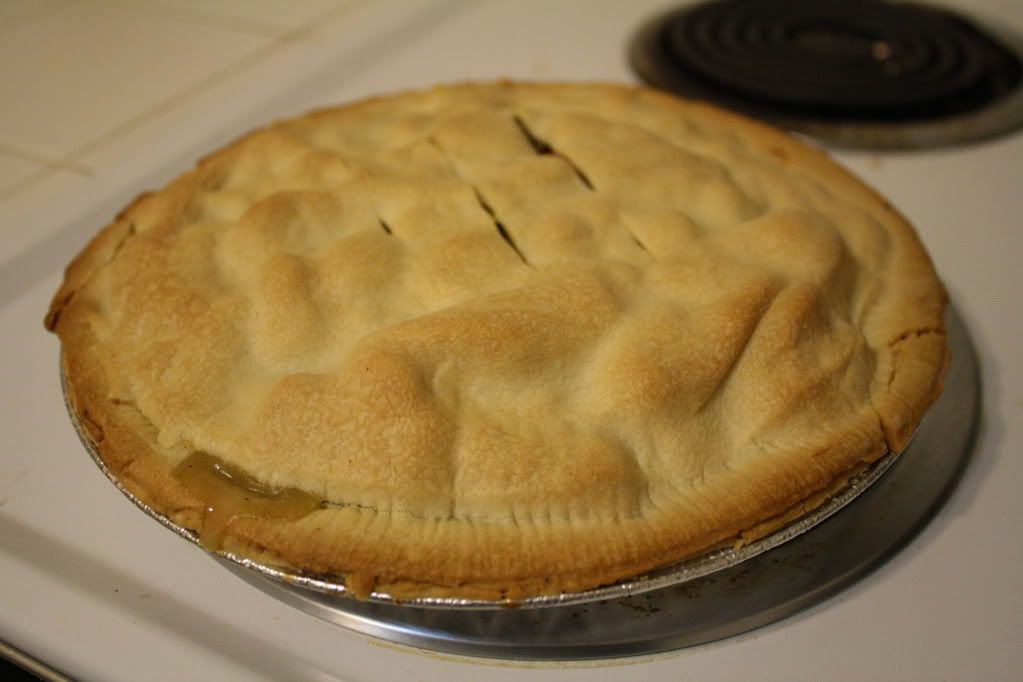 Cut open and enjoy!!!
Vote for us...