Let me just say that celebrating Christmas this year was so much fun. Scarlett added a new depth to the joy of the season. Everything was new and exciting. Days were longer and fuller and by the end of the week we were ready for a much needed break from the Christmas excitement. But watching Scarlett soak up the time with her extended family was well worth the five straight days of Christmas, too much sugar and late night bed times.
Christmas at my parents house (Christmas eve morning)...and again that night...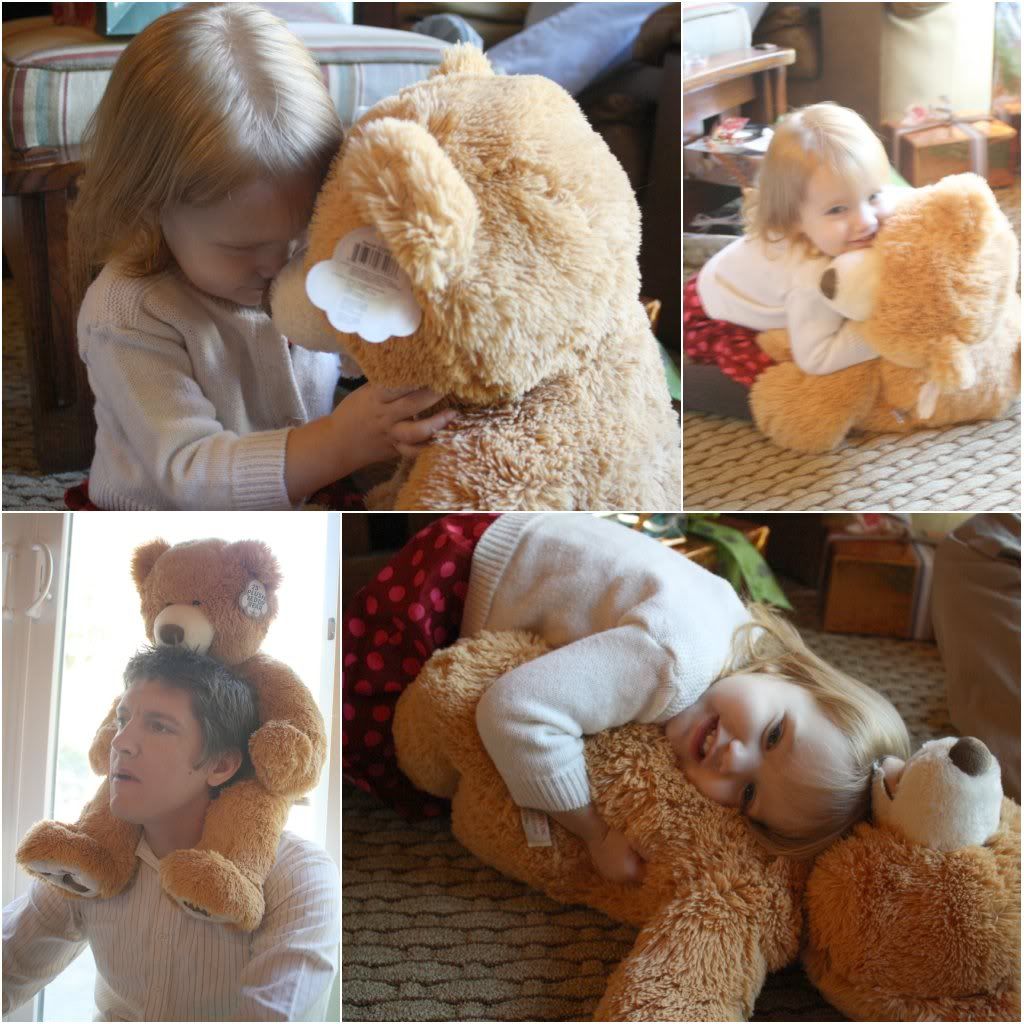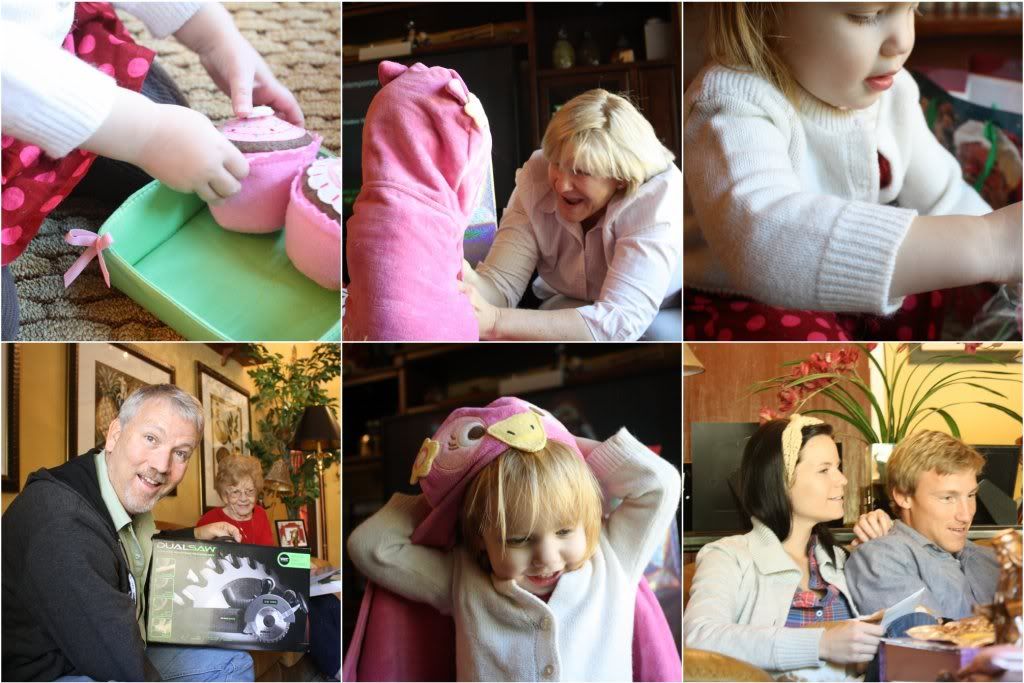 Every year someone in my family gets a surprise gift, usually attached to a string, attached to the tree. This year it was my moms turn and we followed on the trail to find the gift...

while Scarlett played in the "much need of a trim" grass.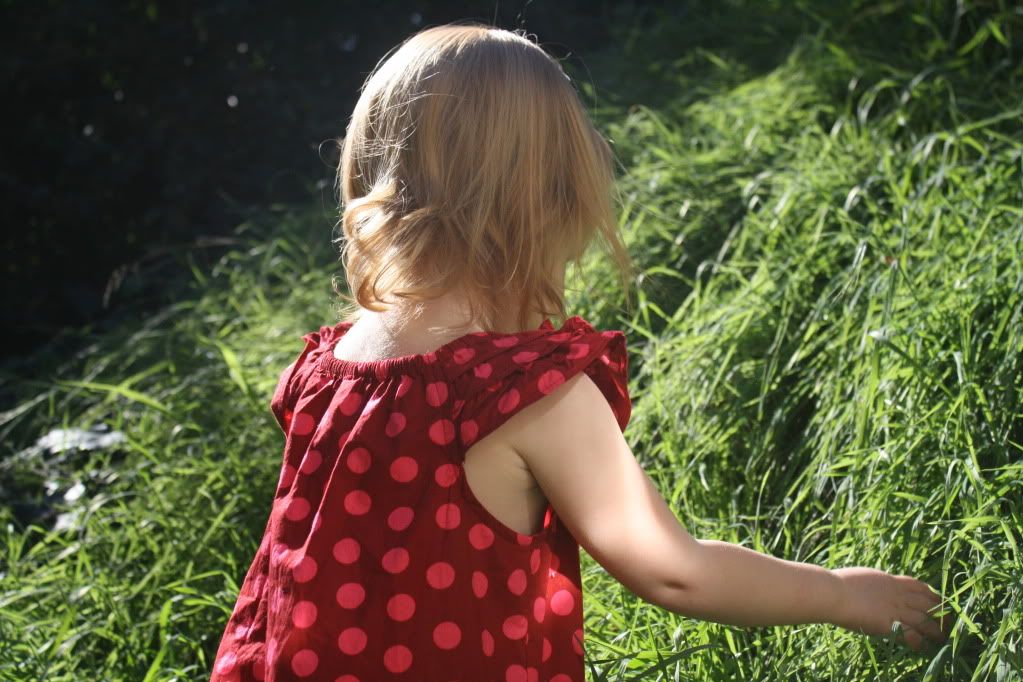 After a short stop by the church for our God daughters baptism...we headed back to my parents for Christmas with my whole family...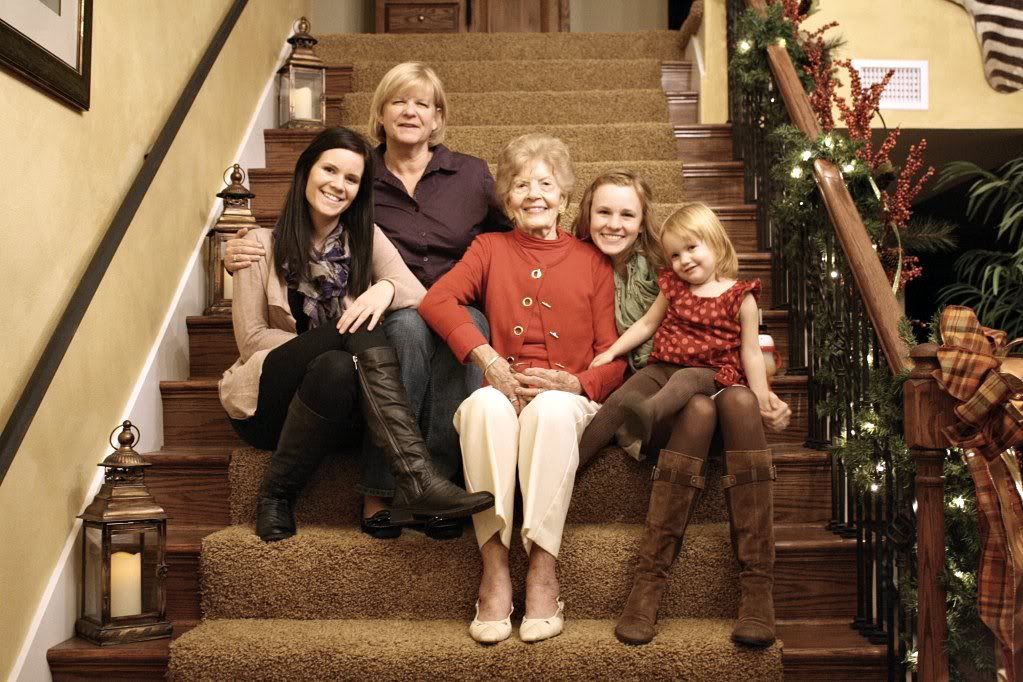 Vote for us...