I am tired...
of the lists growing in my mind -
One for things I need to fix: crack in car windshield, Moms iPad Scarlett dropped on the floor and shattered.
One for things I need to do ASAP but do not have the time to do them: buy new pacifiers (Dominic is currently using a broken one), oil change, buy True German Schnapps for Los Padres this weekend, pick up the diaper bag we left on Wednesday at the babysitters.
One for things I need to do before making our house a home: sand drips on the wall in the living room, finish painting the grey wall, pick out fabric for the couch, paint kitchen, plant bamboo.
One for things I need to find: missing key from my sisters dresser that Scarlett has hidden somewhere in my parents house, all of Scarlett's shoes, my sanity.
of painting in the silence of a dark house in the hours after work and before I crash on the lonely living room couch in my parents living room.
of keeping things organized in a dusty construction site home AND in the small space we have managed to squeeze four peoples worth of clothes and two peoples worth of toys into at my parents house.
of keeping our families dirty clothes in a trash bag at the top of the stairs.
of sharing a couch with Scarlett every night.
of waking up to a monitor at 2 A.M. telling me it is time to feed the littlest and rushing to make sure that he doesn't wake the rest of the house.
of missing my husband as we go to bed in different rooms and generally just missing him. (He is teaching full time, taking two seminary classes, attending a class at the church to become a Deacon, being a father and squeezing in husband when he has time. Seriously...it is crazy town in his life right now. But I could not be prouder of how he is handling it all.)
of eating out ALL of the time.
All this to say, the house is ready. After spending two full weeks prepping, painting, sanding and potting. The house is finally ready to become our home, and I could not have come at a better time. I keep reminding Chris that we never expected this process to go as quickly and as smoothly as it did. We are lucky that we found a home within the first two weeks of looking. We are lucky that we only had to put 6 offers on potential homes before finding this one. Houses were going like hot cakes and with lots of prayer and even more schmoozing on our realtors side we found "the one". We are so lucky. But in between the constant reminders of how lucky we are I feel like this: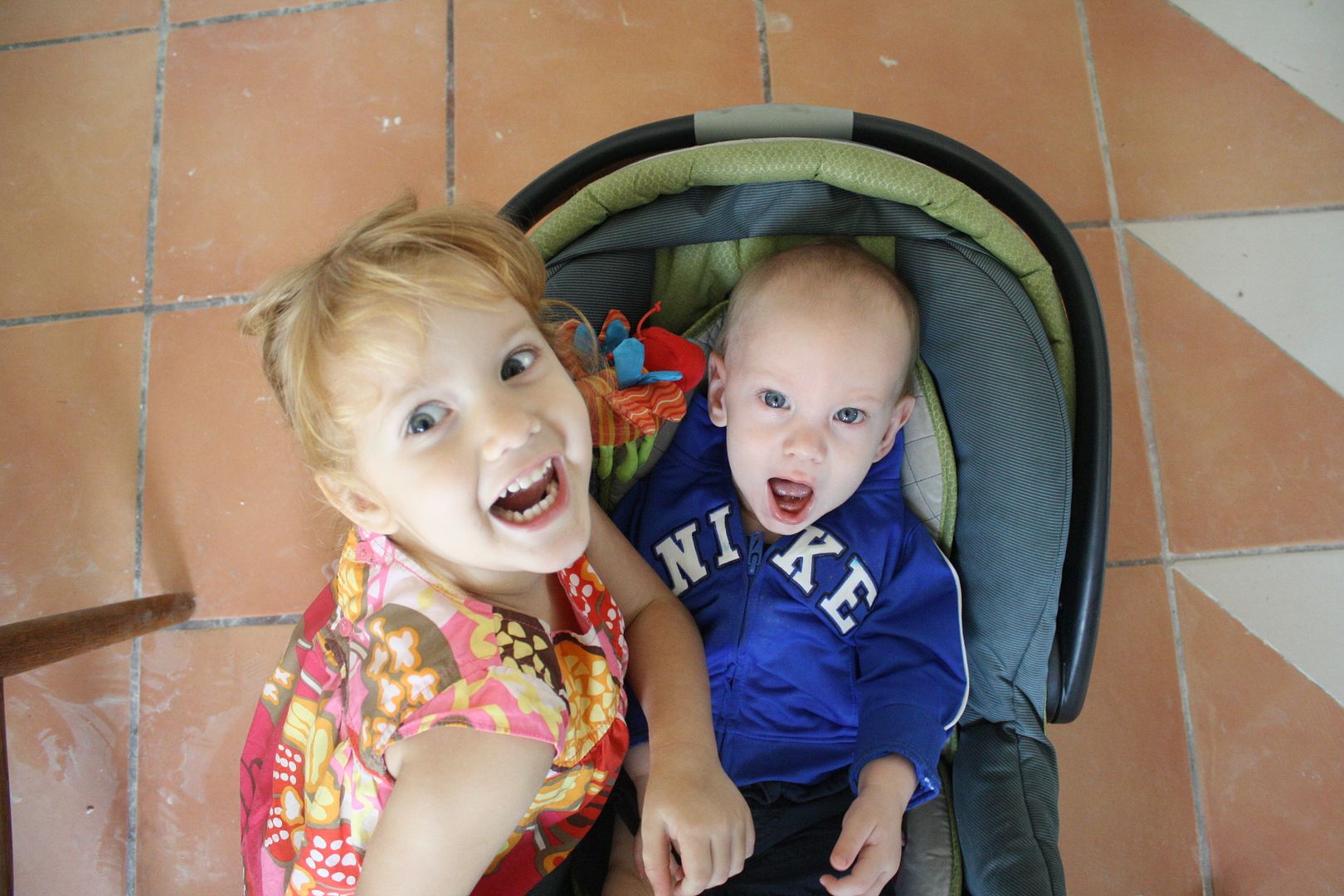 Tired and crazy!
Follow us on Bloglovin... Vote for us...