You see pictures like this...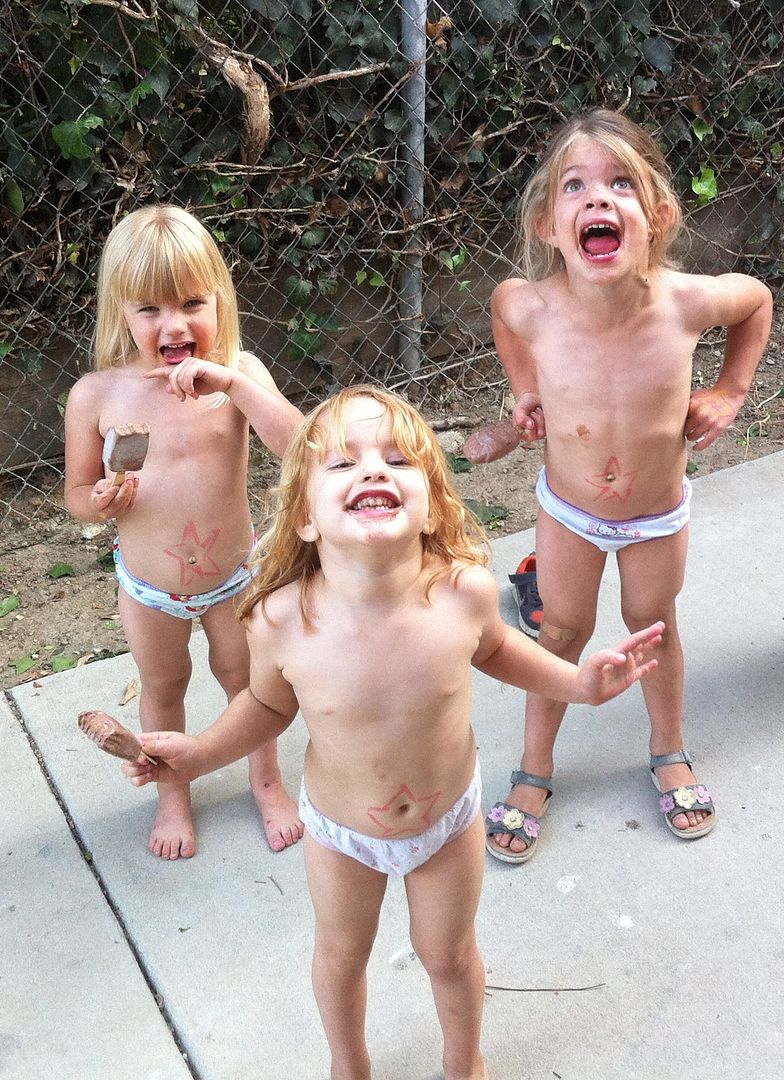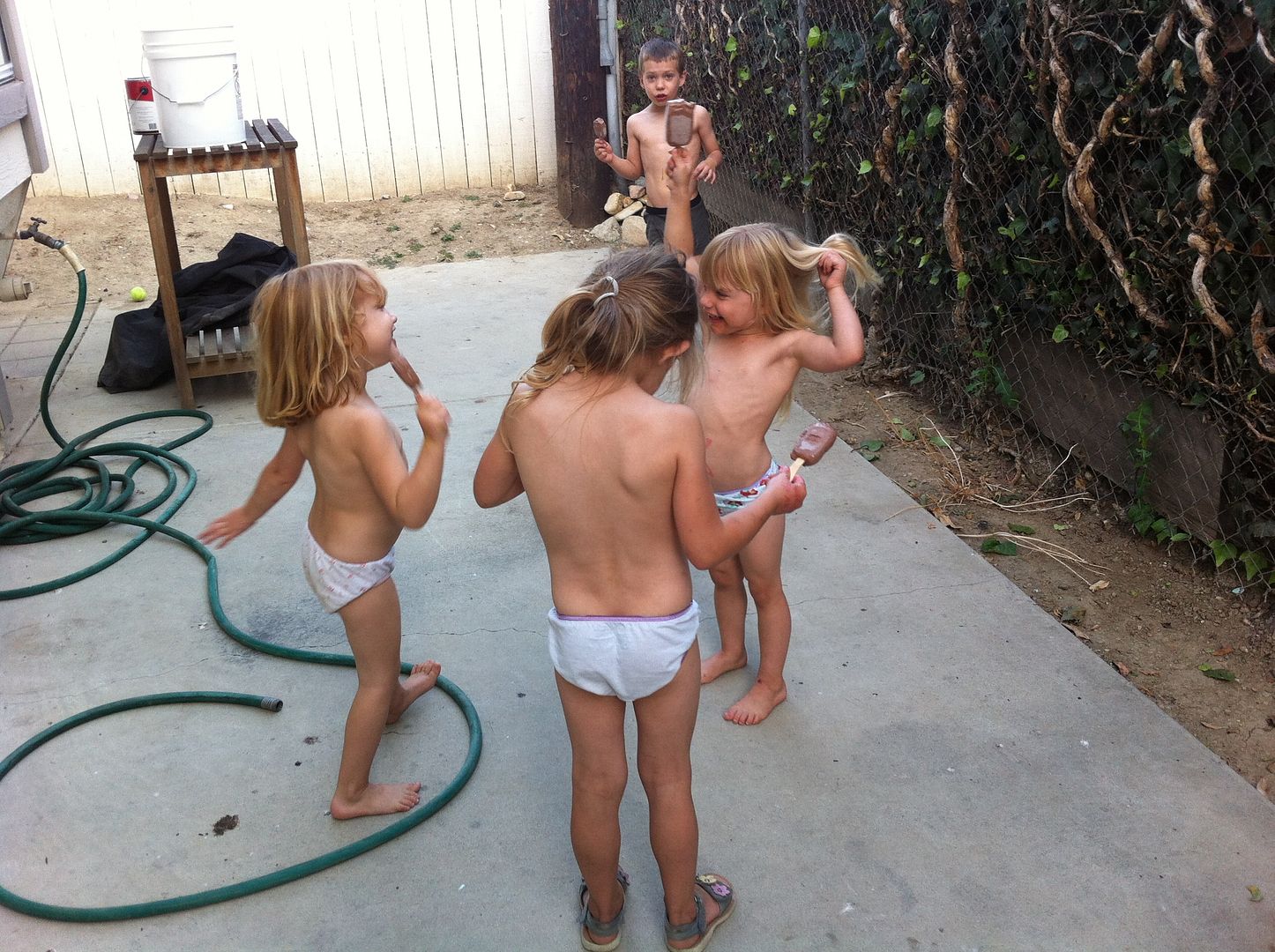 Scarlett is in heaven anytime these kids come into town. (And yes, they have stars on their bellies...Aunt Suzy's genius idea to get them to eat their dinner. "Eat your dinner and you get to be a rockstar princess", and it worked.)
I have fond memories of time spent with my cousins. I had a couple of older cousins that always took the lead. They would tell us ghost stories in the dark, or teach us how to shuffle a deck of cards. We would read books hidden away in the closet, or play tag for hours on end. A pack of wild kids, constantly covered in a sticky mess of tasty treats. I love watching Scarlett create these memories, I just imagine some day 20 years from now, listening to the Becher cousins giggling together, sitting in a cozy room near a fire, telling stories and smiling at all of their wild days of summer.