Why, yes. I think I will forgo all other way more pressing projects to create a new shower curtain for my babies.
Enter fabric that I ordered for Dominics bumper but quickly realized the bedroom was going in a completely different direction. Now suited perfectly for the bathroom...I have BIG plans for the kids ugly white on white on gold bathroom.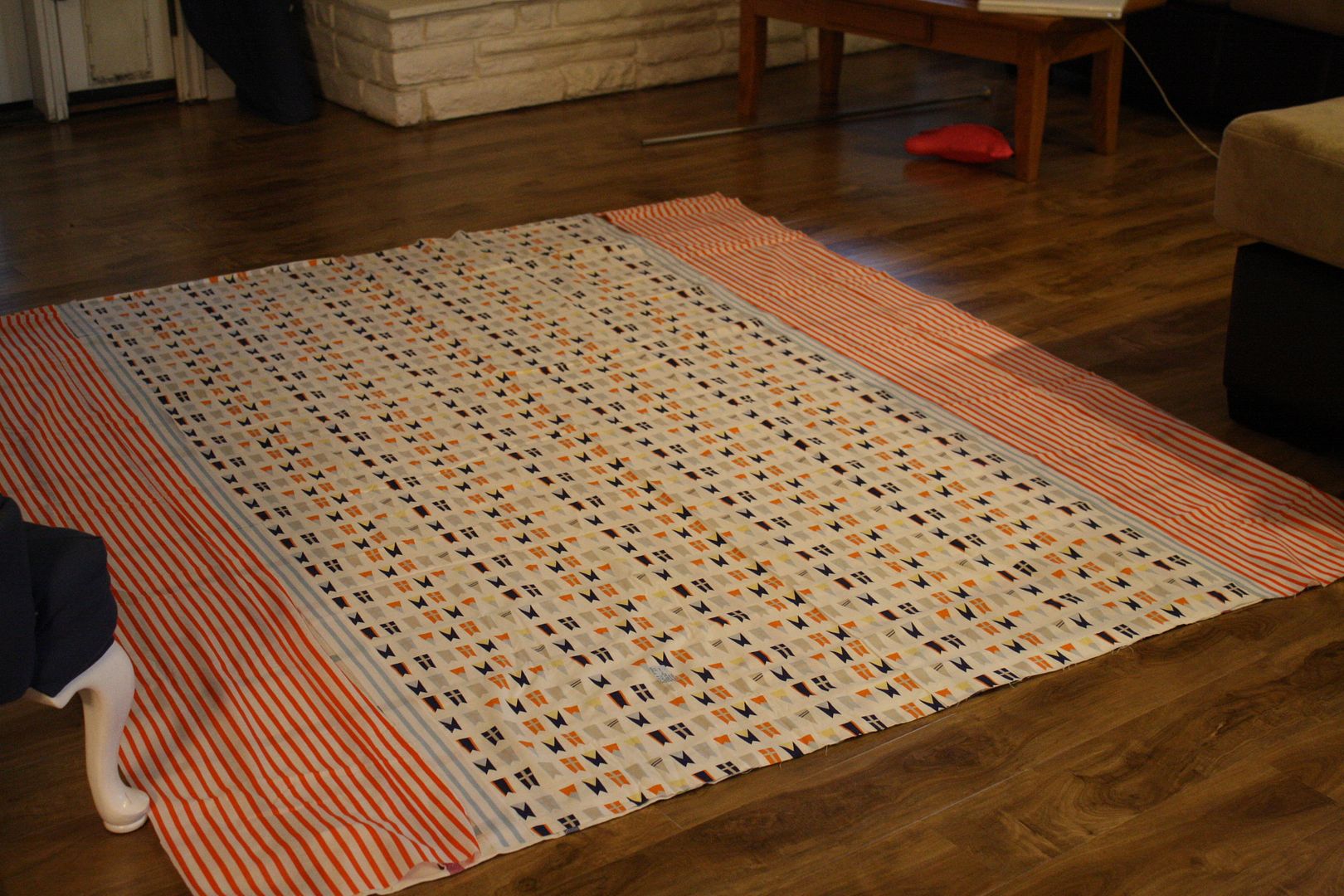 I laid out the fabric on top of a old shower curtain as my pattern with at least 1 inch of fabric laying over the edge on the two sides, and two inches on the top and bottom. This became the extra fabric for the hem. Once I got the correct measurements, I started sewing the pieces together. Then I folded the top and bottom edges under one inch and ironed, and then another inch and ironed again. This created a nice stark, straight seam that I could sew with a 1/4 inch seam without having to pin. I then did the same thing on the left and right sides but with a 1/2 inch seam instead of 1 inch. I sewed a 1/4 inch straight seam along then entire edge of the curtain. Then, using the old curtain as a pattern I marked where the holes needed to be for hanging. I cut slits in the fabric and sewed around the entire edge of the slit, as close the slit as possible. This closed the fabric so it wont fray or rip as it hangs. Then I hung it and stood back. It was exactly what I wanted and now I am anxious to finish the bathroom. I see lots of navy, orange and grey in its future.