Vacation with two kids is not really vacation. I prefer to call it a trip. Babies never sleep soundly and nap time is always two hours later than it should be. Regardless, our second annual family vacation with my parents was still a blast. We squeezed enough activity and relaxation into those three full days to make it absolutely worth our while.
Night one: Indoor spa night
This was one of the weirdest experiences. This room was a wood paneled room with sliding glass doors, carpeted and filled with a 10 person spa. Strange inside spa experience.
Day one: Alpine slides, go carts, puzzles, cosmic bowling
Alpine slides - This was a blast. Scarlett had us all giggling our way down the mountain as one at a time we rode with her, top to bottom. After the first ride, she was a pro. She spent her entire second ride with me, giving me detailed instructions on what to expect. It was strangely comforting to know that at least one of us knew what we were doing. And then I reminded myself that she is three.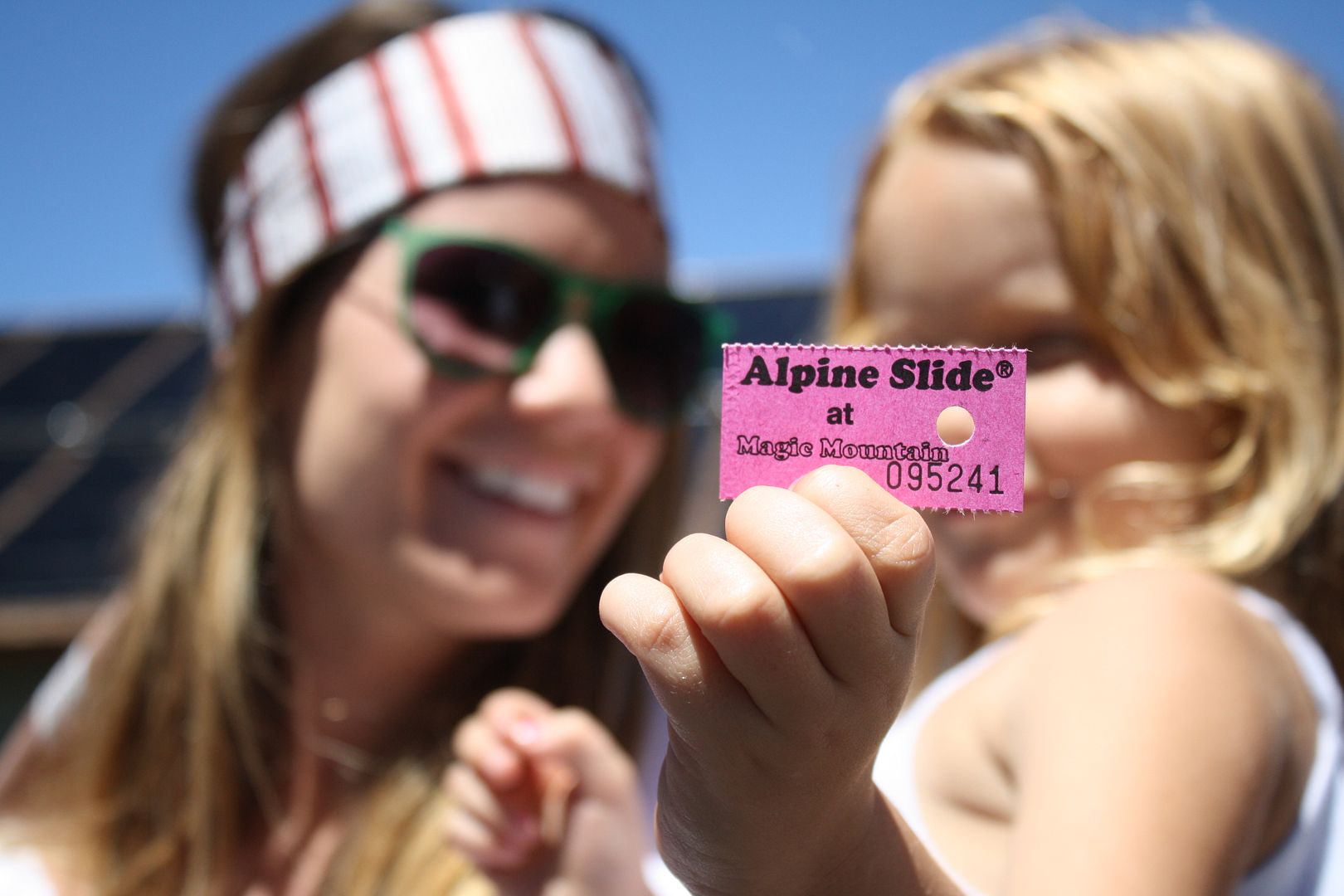 Go carts - Lets be honest, Scarlett was just an excuse for the adults to play kids while riding in a tiny fast car.
We spent the remainder of the first day relaxing as a family. Building puzzles, keeping Scarlett entertained with her new "school" book, and watching Dominic follow Dexter (the dog) around the house.
But mostly we were just excited to be together...and that my 94 year old Granny decided to make the trek up the mountain with us.
Also, the older "kids" might have squeezed in a couple rounds of cosmic bowling, and I might have realized when I took my sweatshirt off that my white shirt was covered in stains only seen in black light. Totally gross and completely blamed on baby food.
Day two - Boat - freezing cold, but worth every penny
After decking out in swim suits and sunscreen we quickly realized that the perfect 74 degree day can turn icy cold on the water. But then this overload of cute happens and you cant help but smile at Dominic's loss of all movement and Scarlett's complete lack of neck.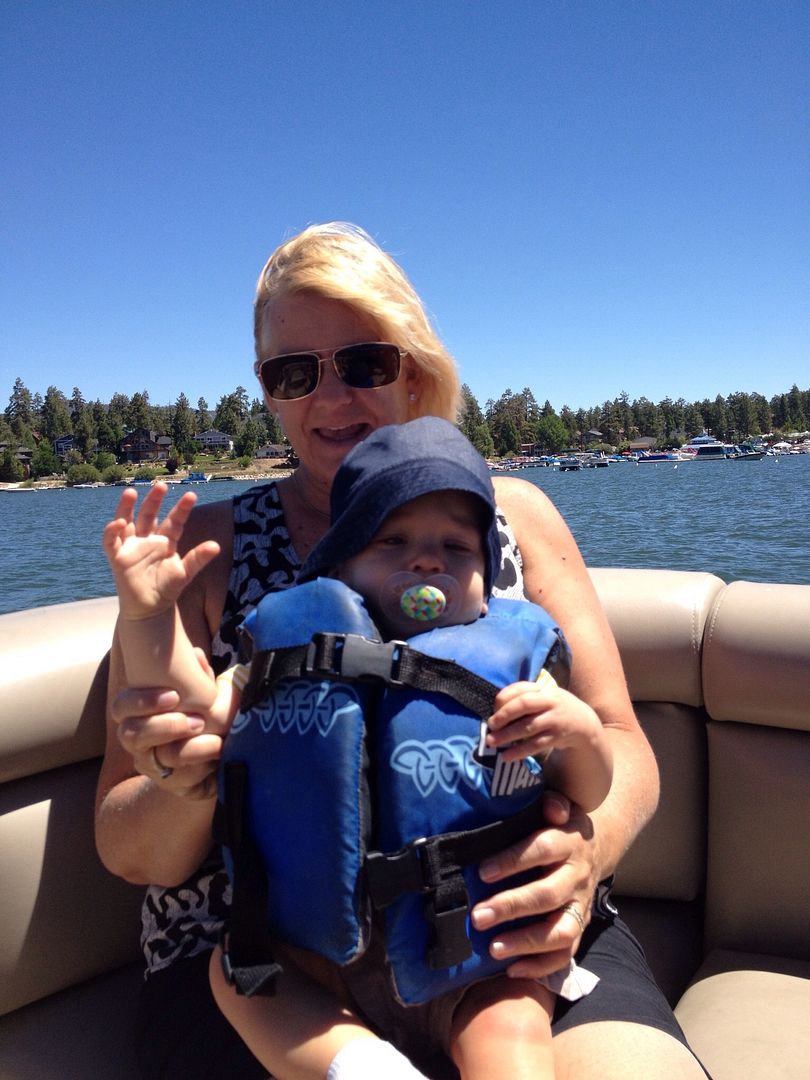 Day three: Quick hike before home