After seeing
this
and
this
I knew just what I wanted to fill the empty space on my kids bedroom wall. I was torn because there is so little color in the room already, and between the book page bunting and the children's book pinwheels the room was already feeling extremely DIY. But I decided I loved these wire words so much, I went for it and I am so happy with how it turned out.
What you need:
Floral or jewelry wire (I used 12 gauge silver)
Printed font to use as a template
Wire cutters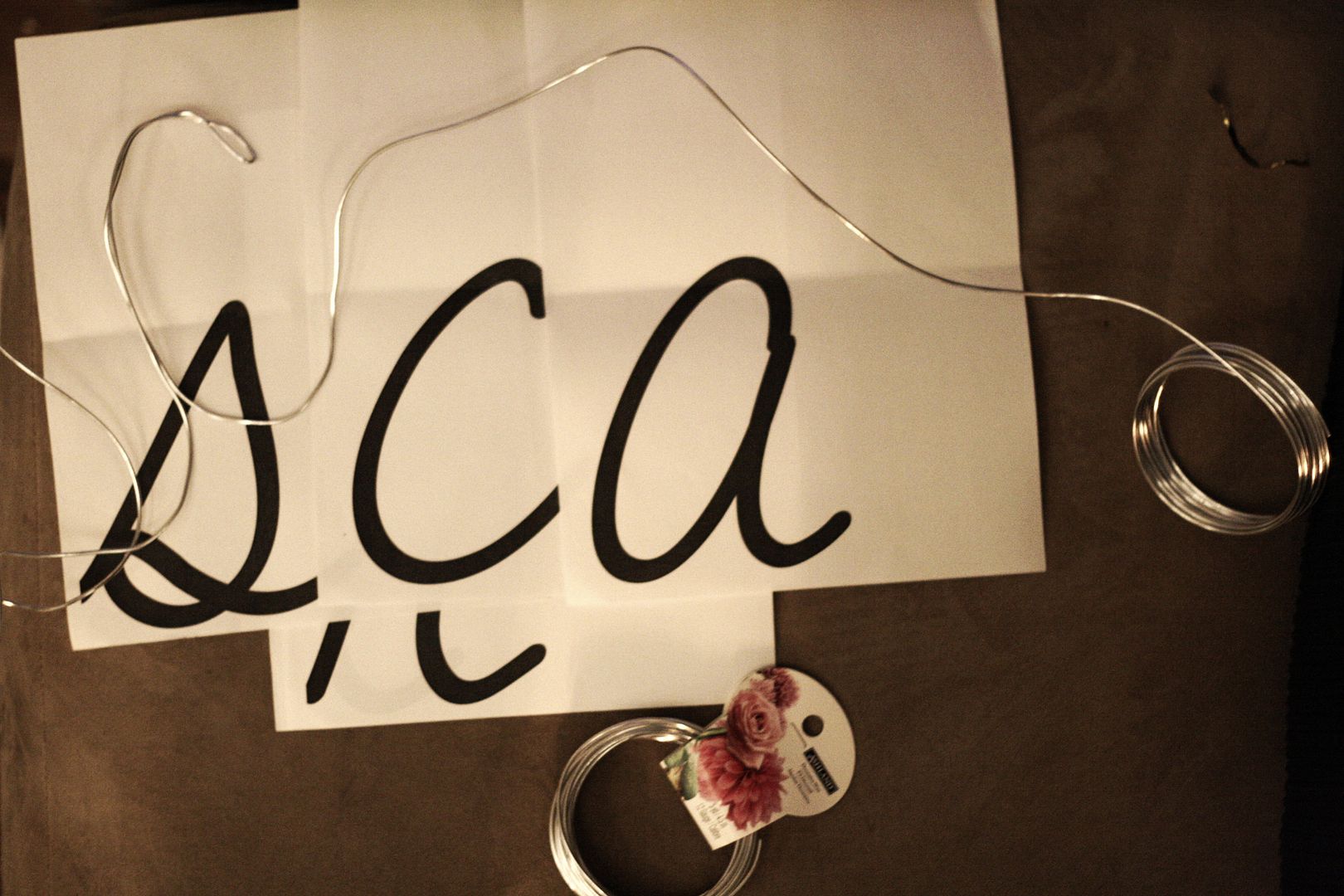 How to make your word sculpture:
Lay out your printed script on a flat surface. Start sculpting your wire using the paper as your template. When you come to the end of the word, clip the excess wire with wire cutters or scissors. Hang and enjoy! Easy and cheap DIY.