We have been trying to teach Scarlett her colors for
months and months
and everything is still blue or yellow...
So I thought I would try an art project to get her more familiar with the world of color.
Colored rice
is quick and easy and she loved being able to pour the rice into the water and squeeze the dye into the bowl, watching it quickly turn from white to blue, yellow, red and green.
What you need...
Rice
Water
Food Coloring
Paper towels for drying
Pour plain white rice into a bowl, add water (just enough to mix with the food coloring so the color will cover all of your rice), add two/three drops of food coloring, mix and let sit for a couple of hours. Rice will suck up the water and food coloring. Pour out rice onto a paper towel and let dry.
I let mine dry overnight just to make sure that none of the food coloring would come off of the rice and onto Scarlett's hands.
Add some elmers glue and paper and you have yourself a craft project.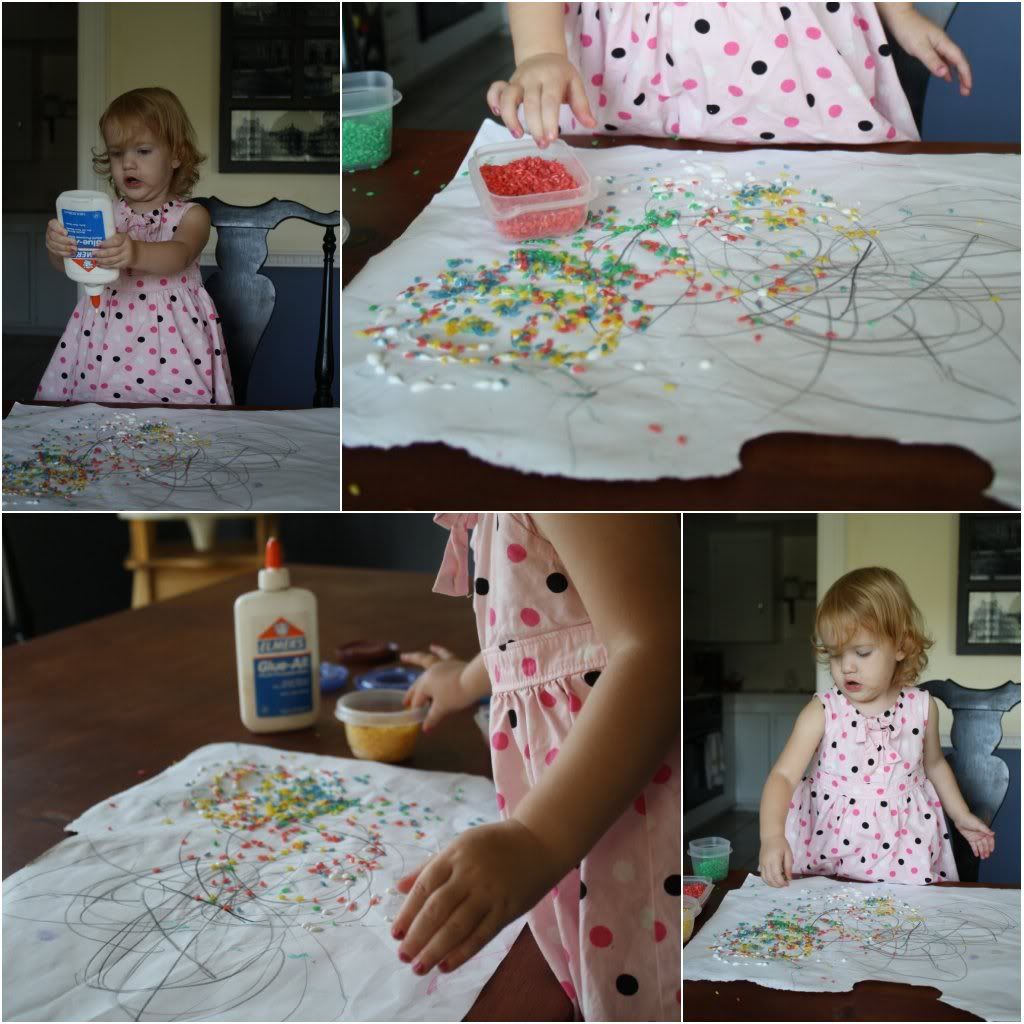 Or a blanket, a couple bowls and some measuring cups and you've got yourself some "mommy time"
Vote for us...