What a perfect season for a dinner of deception. Our hosts planned an evening of tapas style dishes that pleased the palate using a play on words and trickery of taste. Nothing was as it seemed and each dish kept the diners guessing until the first delicious bite.
The Menu -
The menu was laid before the guests, but still kept us guessing. Not only was it out of order but it also teased with hopes of the items described. We were warned that a traditional dish was not to be expected but to prepared for a deception of sight, flavor and texture with every new plate.
Course 1 - Cheesecake - a cake literally made from blocks of cheese. Decorated elegantly with sweet figs, edible flowers and wrapped prosciutto. Served with homemade french baguette, fresh honey, olives and assorted nuts.
Cheese top to bottom: Picandou Goat Cheese, Ptit Basque Sheep's Milk Cheese, Cashol Irish Bleu, Double Creme Brie
This course was served with a "shrimp cocktail" - Lemon martini served with a spicy marinated tomato and lightly seasoned shrimp.
Course 2 -Nigiri - Basil leaf topped with fresh mozzarella and a thin slice of watermelon and cantaloupe (fruit topped with another type of berry/seed...but I do not remember what it was). Served with an avocado puree.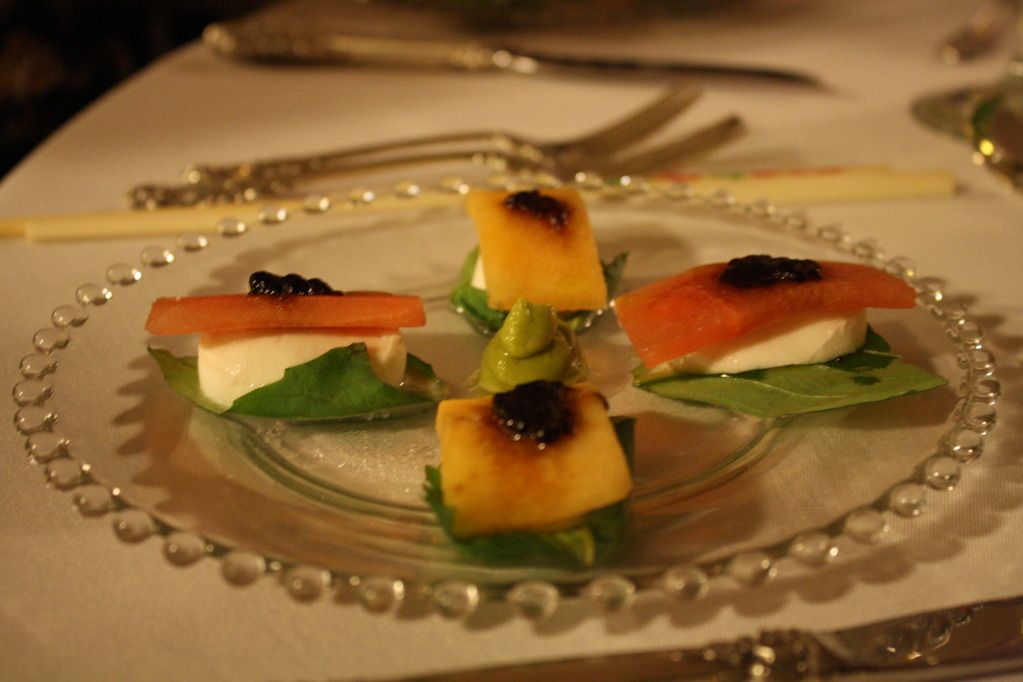 Course 3 - Surf and Turf - Baked bone marrow topped with currants, sauteed onions, and caviar. Served with homemade walnut bread.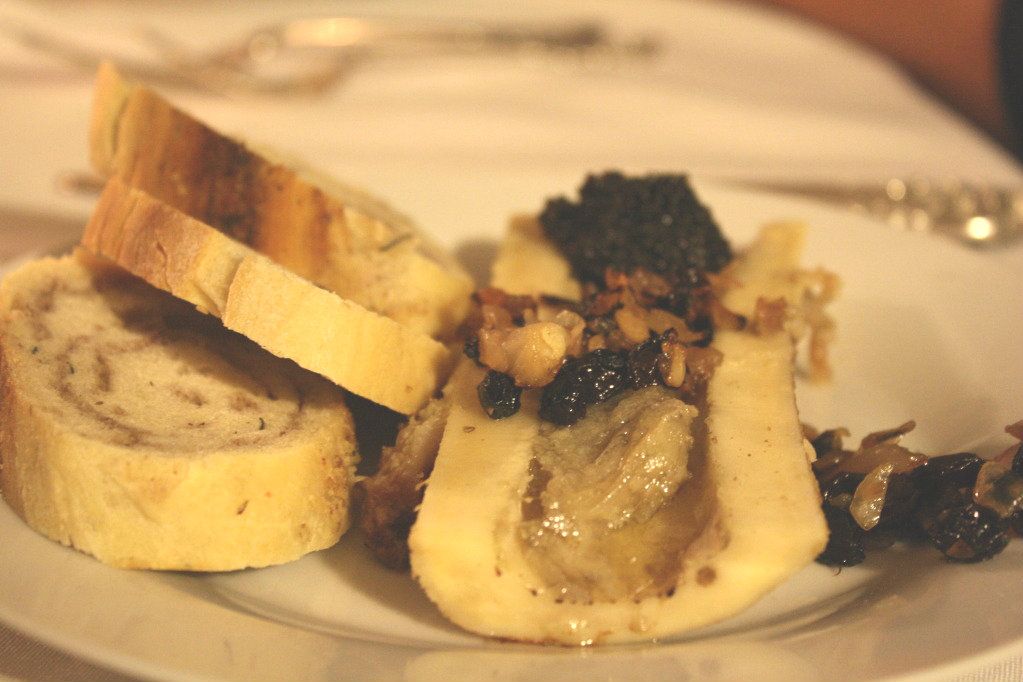 Course 4 - Potato Salad - Fresh baked potato chips and thinly sliced red onion topped with a homemade honey mustard dressing and served with a perfectly boiled egg.
Course 5 - Smoked salmon - Sous vide salmon filet presented in a smoke filled jar. Served on a plate with creamy creme fraiche dip, capers, and honey mustard dressing.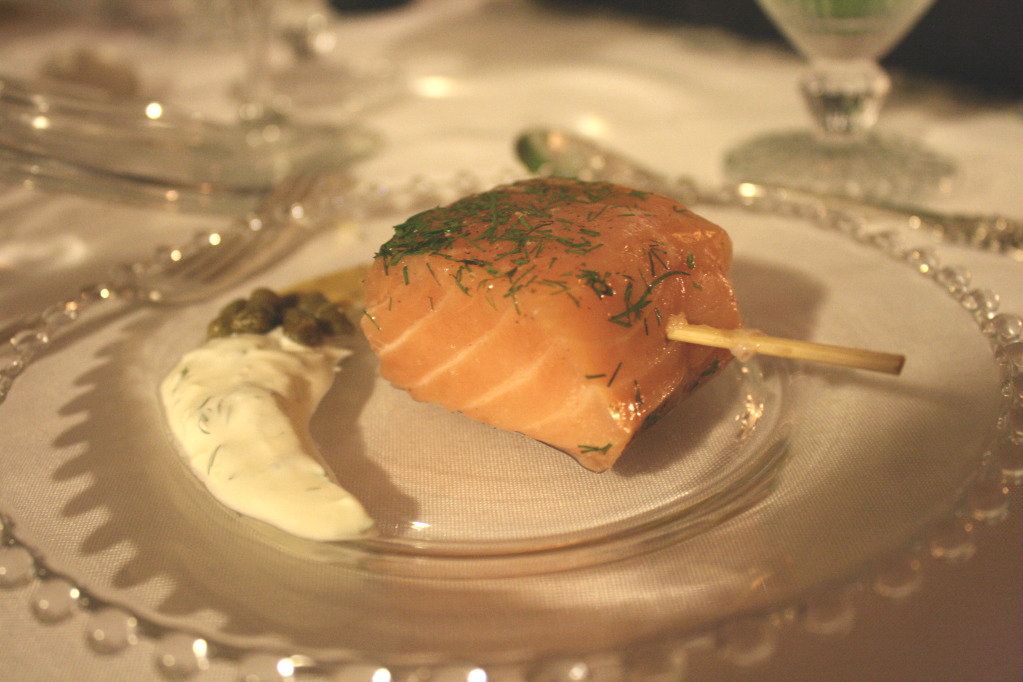 Course 6 - BLT - Maple glazed bacon, homemade croutons, jalapenos, a medley of tomatoes and a sprinkle of greens all covered with a Gruyere cheese and beer broth
Course 7 - Fried egg - Cheesecake with a graham cracker crust baked in a tiny skillet and topped with a jellied mango puree.
Add caption
Course 8 - Fruit salad - A medley of traditionally sour/bitter fruit served with a
miracle fruit tablet
. This fruit tablet is found in Africa and is a unique way of turning bitter into sweet. The berry binds to the tongue's taste buds when the fruit is consumed and acts as a sweetness inducer when it comes in contact with acids, causing bitter and sour foods to taste sweet. The perfect way to end a deceptive dinner.
Thank you to our hosts, the Henry's, for a wonderful evening and for keeping us guessing all night long!
Vote for us...