Chris and I had the honor of hosting Los Padres Supper Club dinner number 20. The final Los Padres dinner of our fourth season. After four years of trial and error with cooking style, responsibility in the kitchen, and service timing, we are proud to say that we finally conquered it. This dinner was flawless. A couple of courses could have stood to be a tiny bit warmer or a cook 30 seconds longer, but all in all we were really pleased with the entire night. We ate by candle light, enjoying every minute of the warm summer night.
Our theme this year has no tag line but the concept was a true testament to the ethos of this dinner group. We called it (for the sake of nothing better), "everything is better shared".
Chris and I had the pleasure of wasting away a chunk of money for his birthday at a restaurant called
Hatfields.
We ordered the chefs tasting menu and ate like kings. Between the two of us we shared 14 different courses. Somewhere in the middle of that dinner we decided this would be the perfect Los Padres theme. To create two separate dishes per course using the same ingredients. Essentially serving the men and women two separate menus and forcing them to share. We wanted the evening to involve taste comparisons and endless chatter about what was good about each dish and how the flavors can differ just by preparing them in different ways. Ideally, using the experience to learn the preferences of our diners.
So without further ado...our dinner: (photos courtesy of
Erica Streelman
...who's company (and photography) we are going to miss as she and her husband are moving in a little over a week...boo)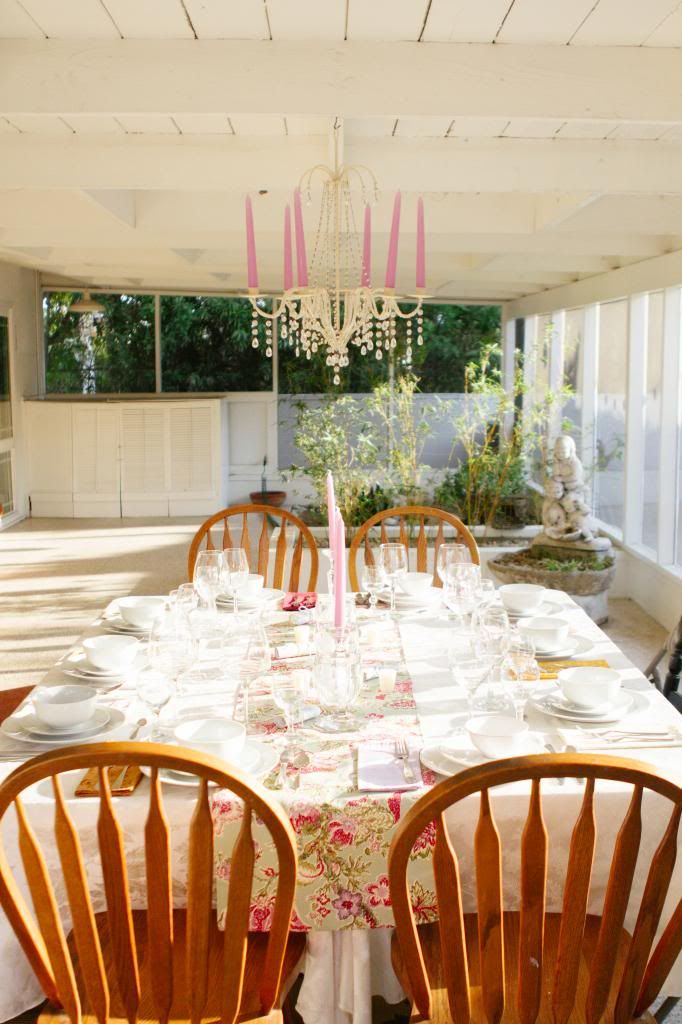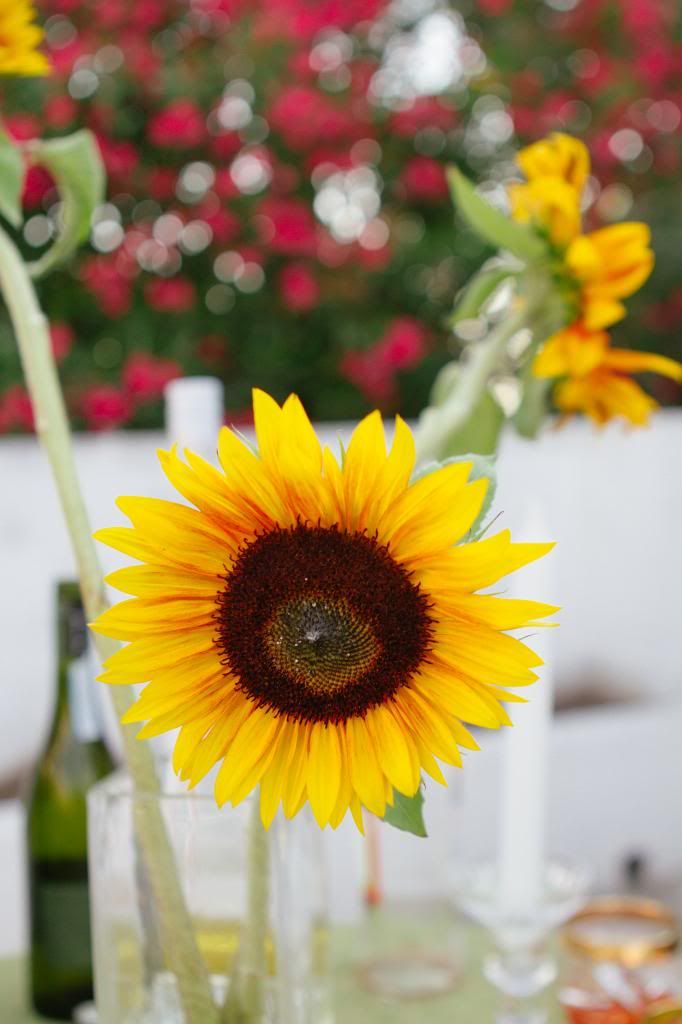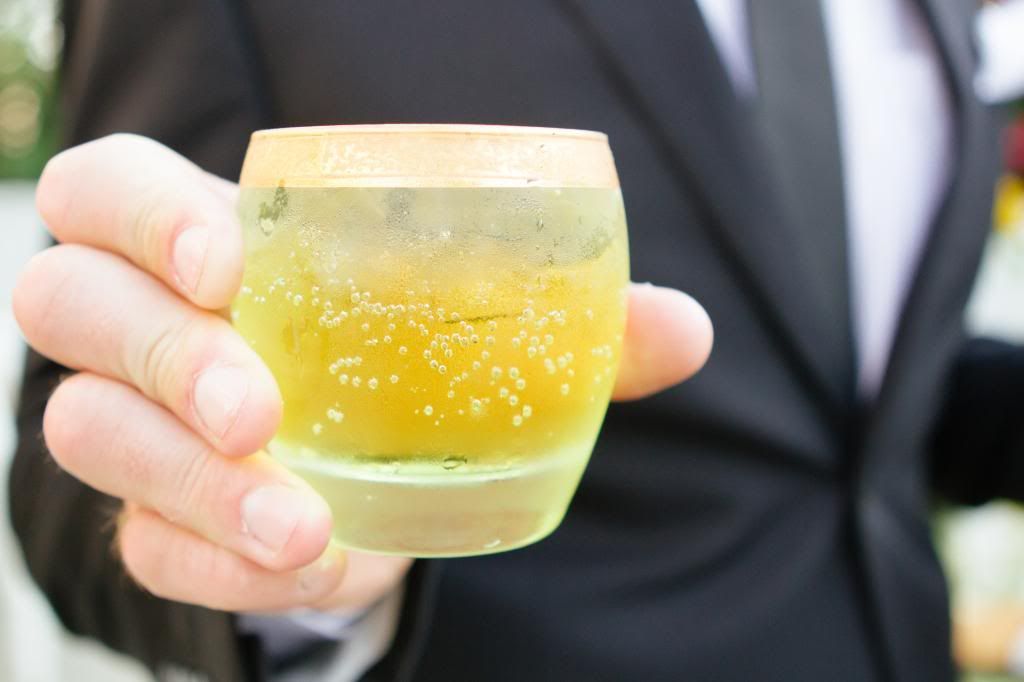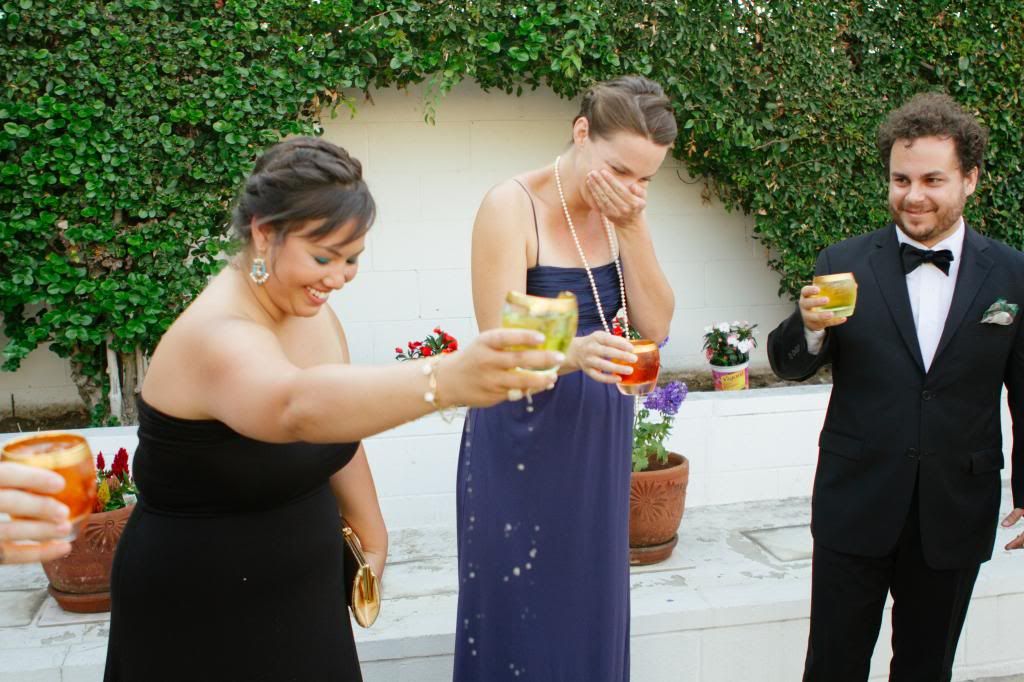 First course -
Sauteed mushroom and shallot ravioli served with a roasted butternut squash, coconut and sage sauce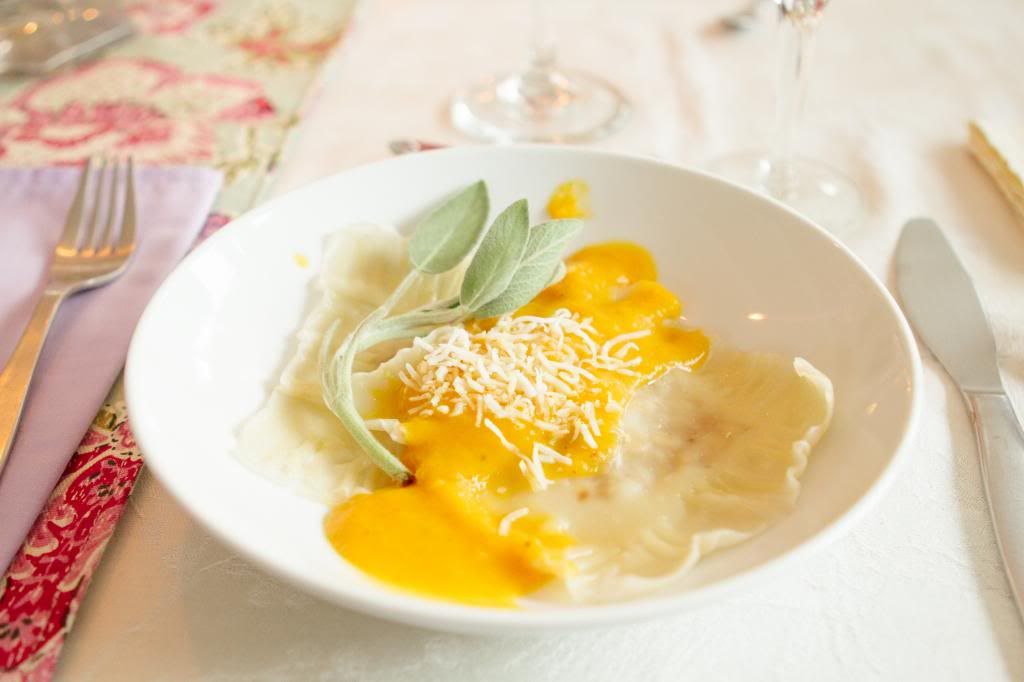 Paired with a tri-level soup -
Butternut squash flan, roasted oyster mushrooms, and a celery root, tomato water, coconut soup, topped with lightly toasted coconut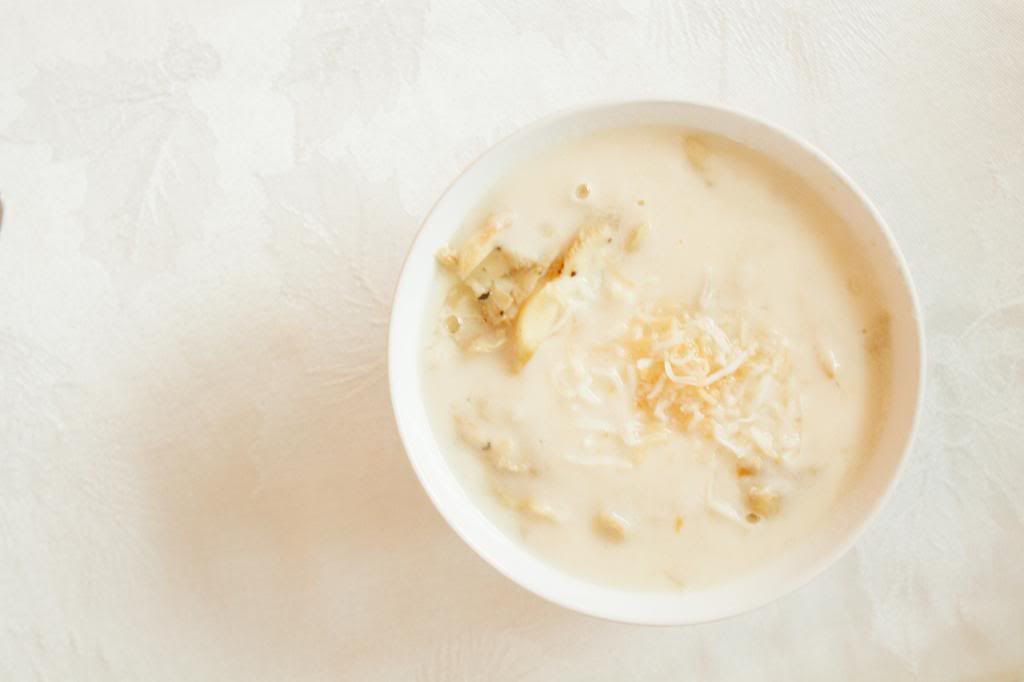 Second course -
Cabbage chicken salad with a ginger and toasted sesame dressing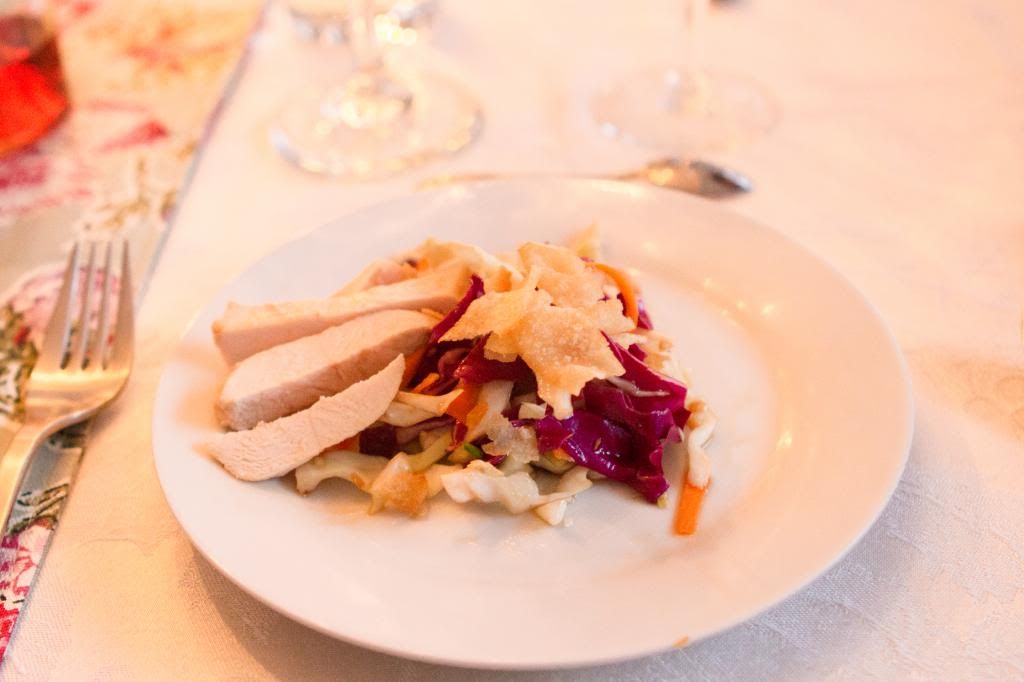 Paired with chicken spring rolls and a thai peanut sauce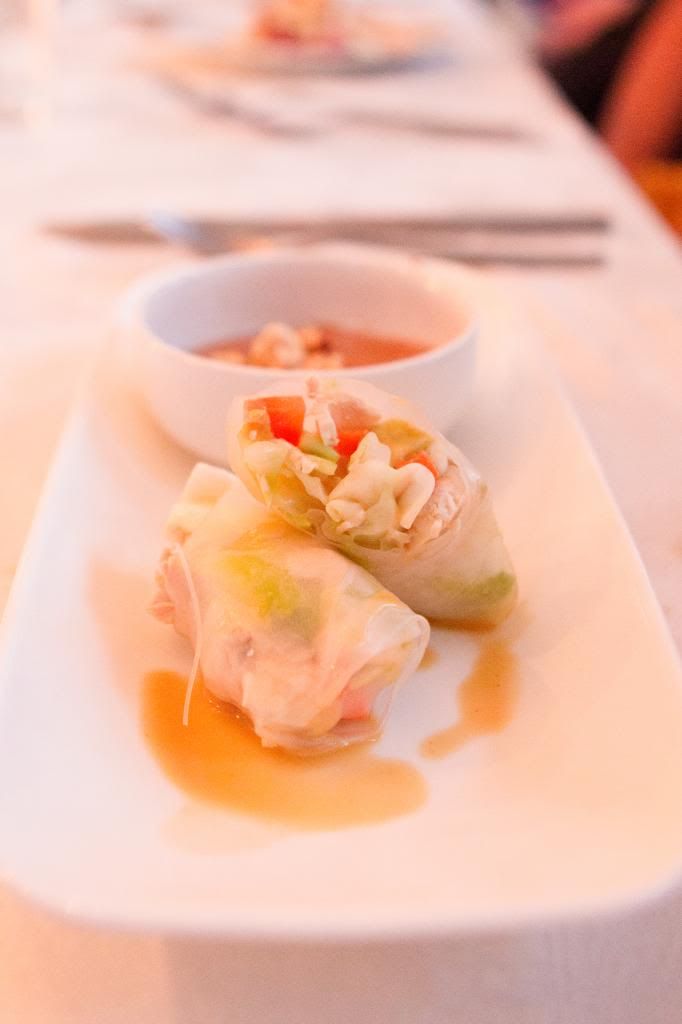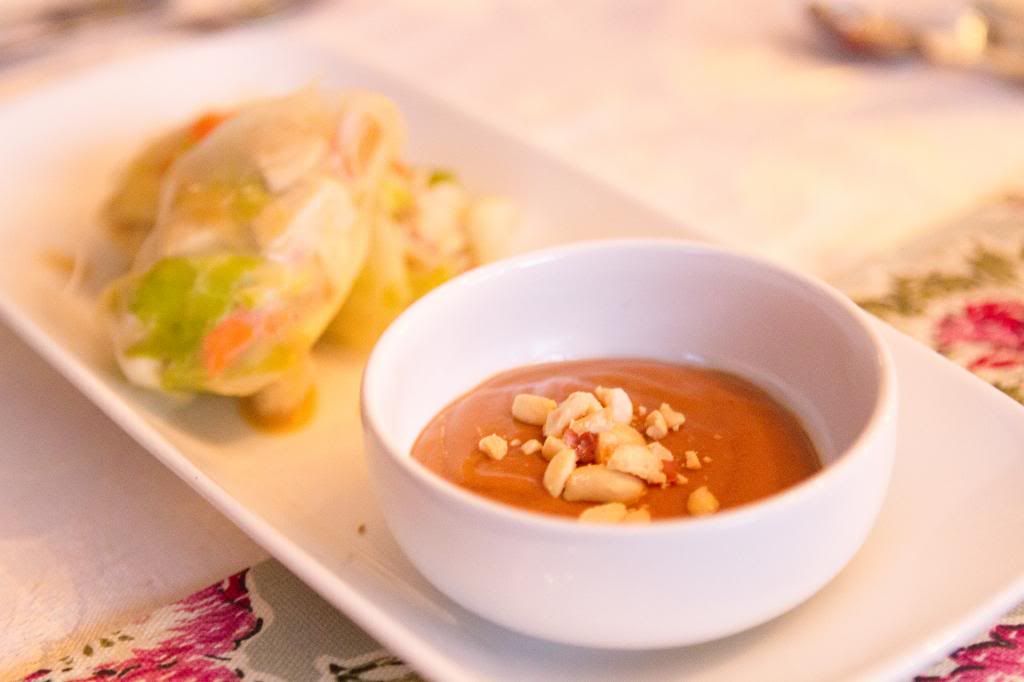 Third course -
Smoked salmon and cream cheese fritatta served atop a wasabi edimame puree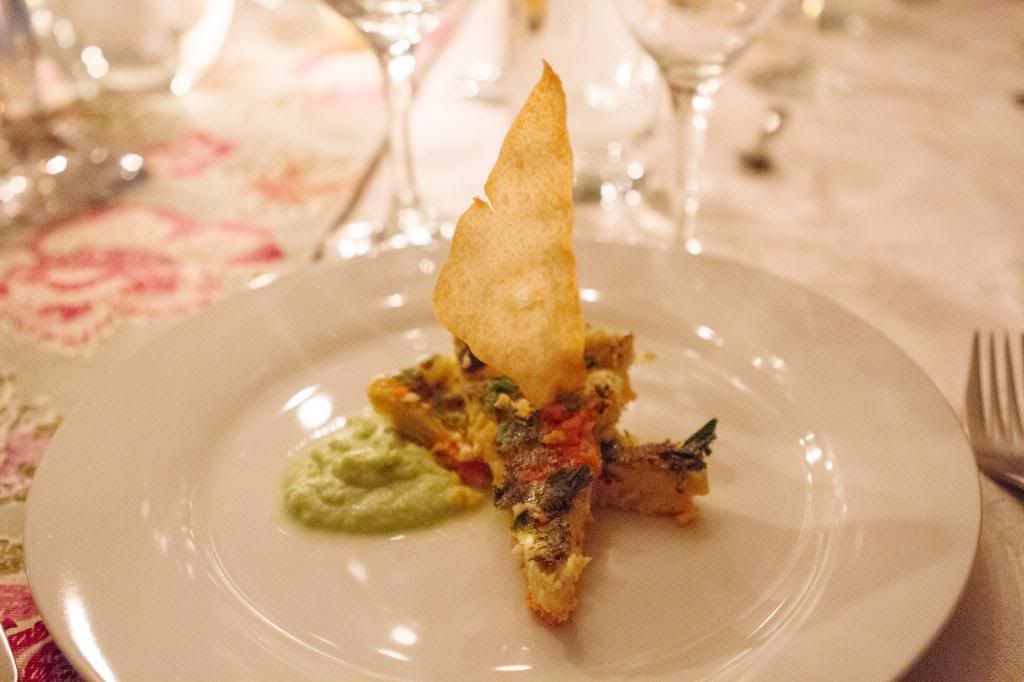 Paired with a teriyaki marinated cream cheese stuffed salmon, served with a saracha cream sauce on a bed of roasted edimame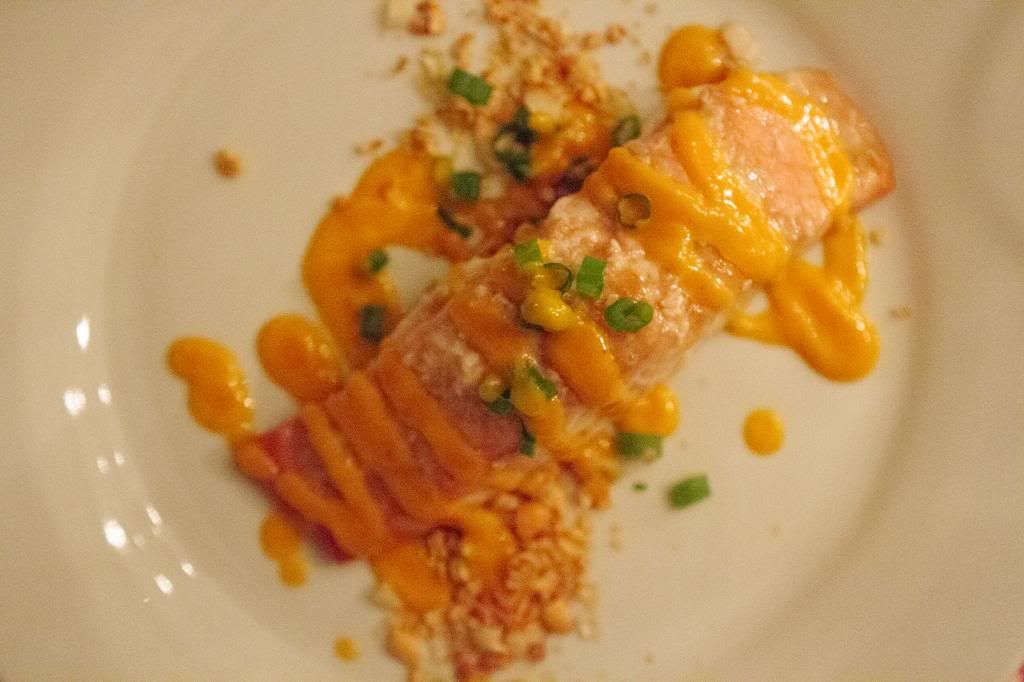 Fourth course -
Mediterranean seasoned lamb, served with a fig and candied ginger bulger pudding and pickled carrots and ginger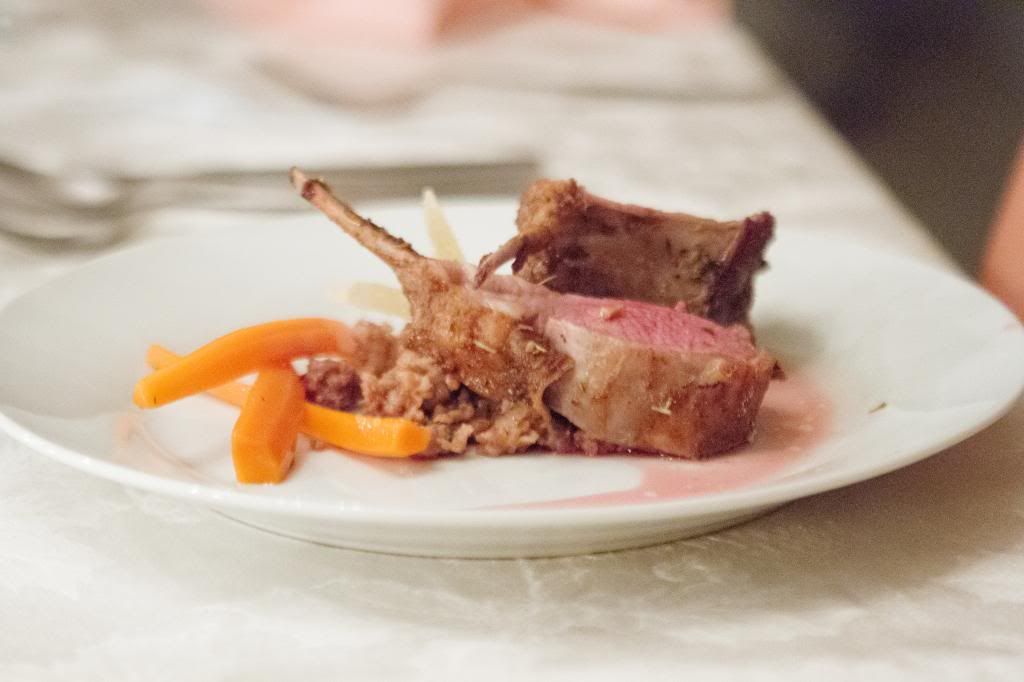 Paired with a lemon ginger rubbed filet, served with a fig BBQ sauce, buttered quinoa and honey glazed roasted carrots and red peppers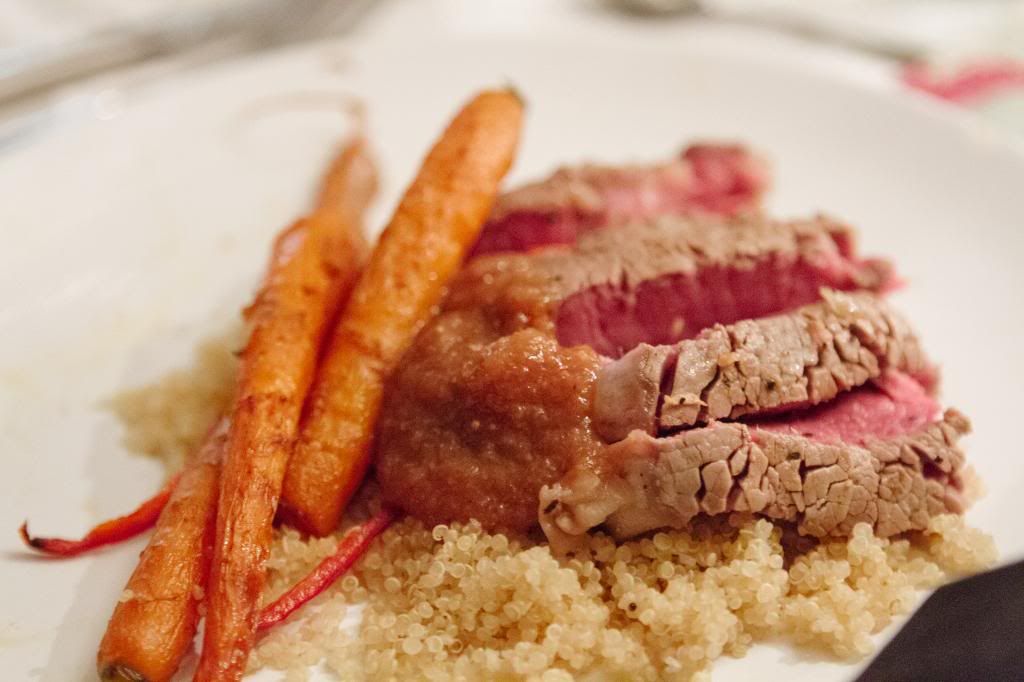 Fifth course -
Dessert number one - Lemon Souffle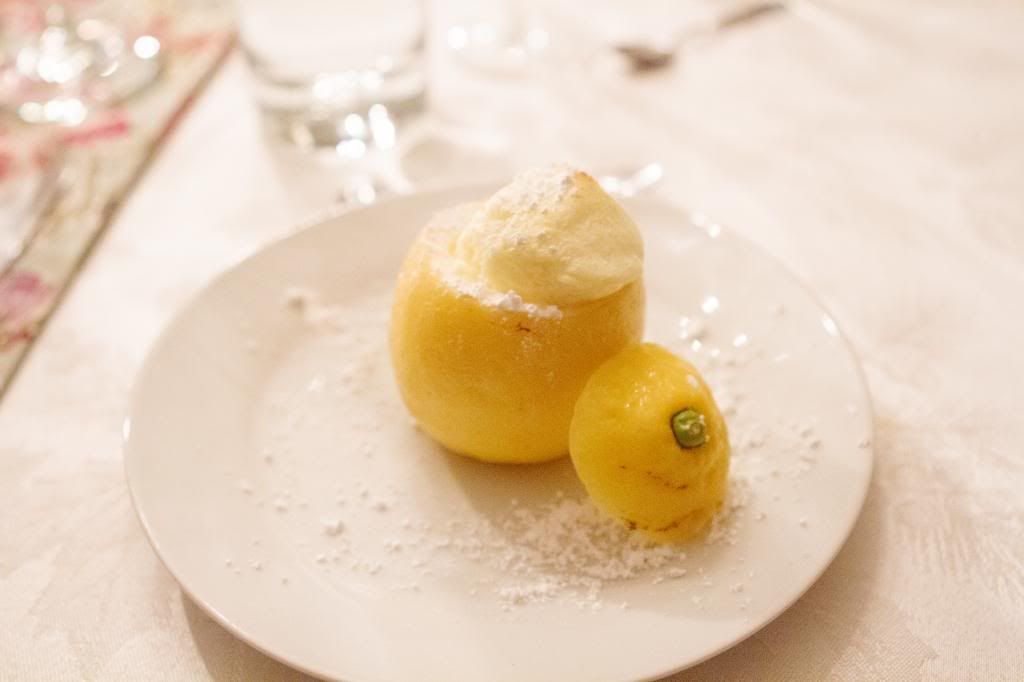 Paired with a lemon custard, topped with candied lemon peel and served with vanilla meringue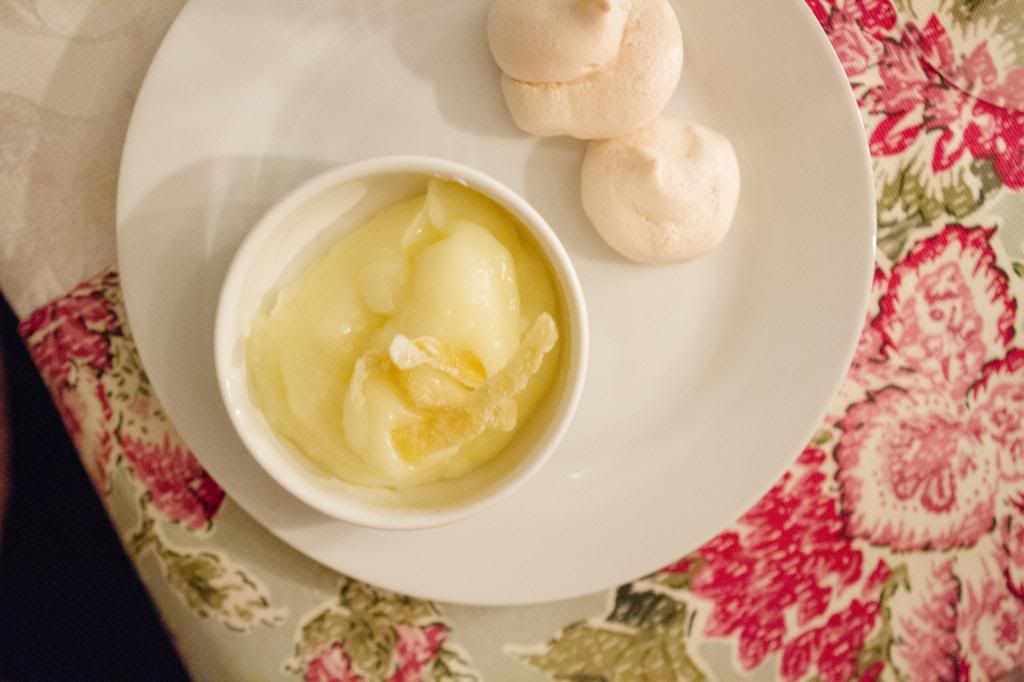 Sixth course -
Dessert number two - Earl grey ice cream served with dark chocolate covered salted carmels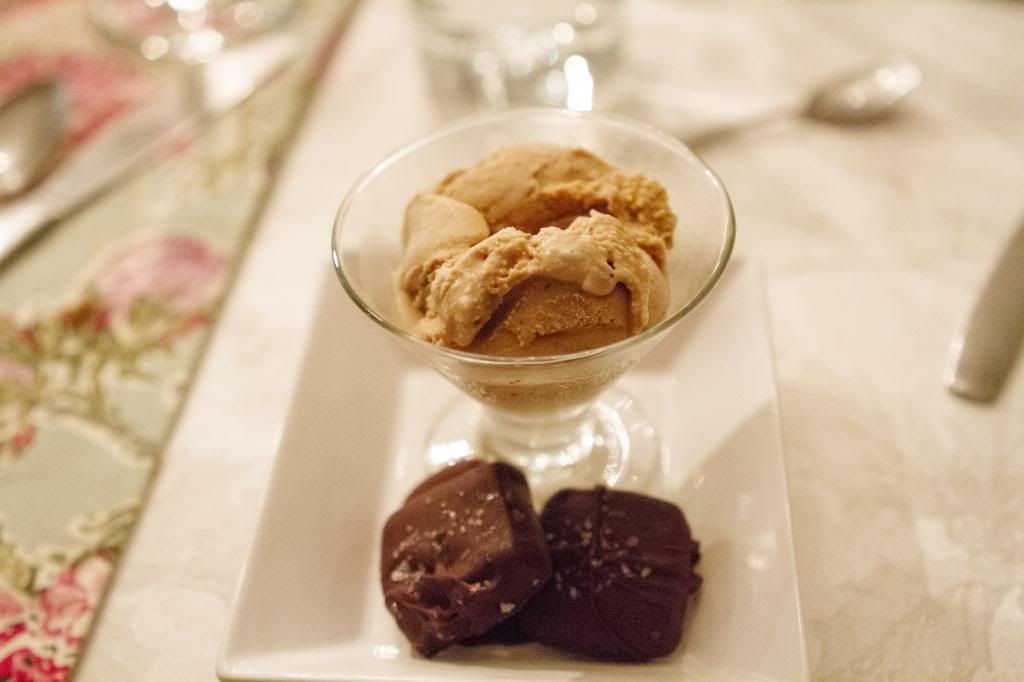 Paired with a nutmeg hot chocolate, homemade vanilla whipped cream and earl grey macarons with dark chocolate ganash filling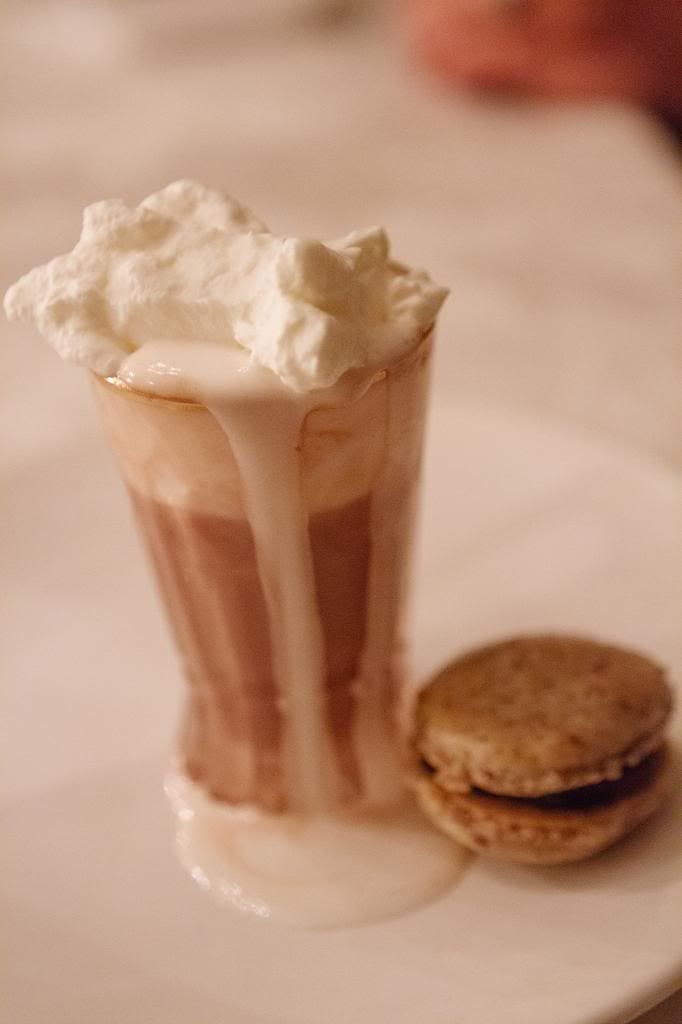 Chris and I are beyond thankful to be on an experimental food journey with this group of people. It has opened our eyes to the joy of dining and the importance of sharing these experiences with the ones that we love. So a great big thanks goes out to the couples that we have so fondly given so much of our blood, sweat and tears to in the past four years. Cheers to at least four more.