I hesitate to post this because, 1) this was the dinner party that Chris and I hosted, 2) I wasn't super proud of the food and 3) I am the only one that takes pictures, so with the single fact that I spent most of my time cooking in the kitchen, their aren't any.
Regardless, I would do my personal blog book of memories an injustice by not posting it...so here goes:
Chris and I hosted our dinner on February 15th, so with the day of St. Valentine the evening prior, we went with the theme of All Saints Day. Now what this really meant was that we could cook good food and then just tag a Saint to the dish and call it good. Because in all realization, there is a Saint for almost ANYTHING. Can you tell we planned this dinner with only one month to spare?
Pass Appetizers - St. Lawrence of Rome (Patron Saint of Cooks)
Don't have a picture of this one...it was figs stuffed with honey bourbon goat cheese, topped with walnuts and goat cheese pecan truffles with fresh no knead bread...but here is a picture of our transformed back yard.
First course - Saint Neot (Patron Saint of Fish) Oil Poached Tuna, served atop a fennel and shallot salad, topped with a blood orange slice, crispy fennel, and cilantro
Second course - Cauliflower and leek soup with garlic confit oil, homemade croutons and beet chips
Saint Isidore (Patron Saint of Farmers)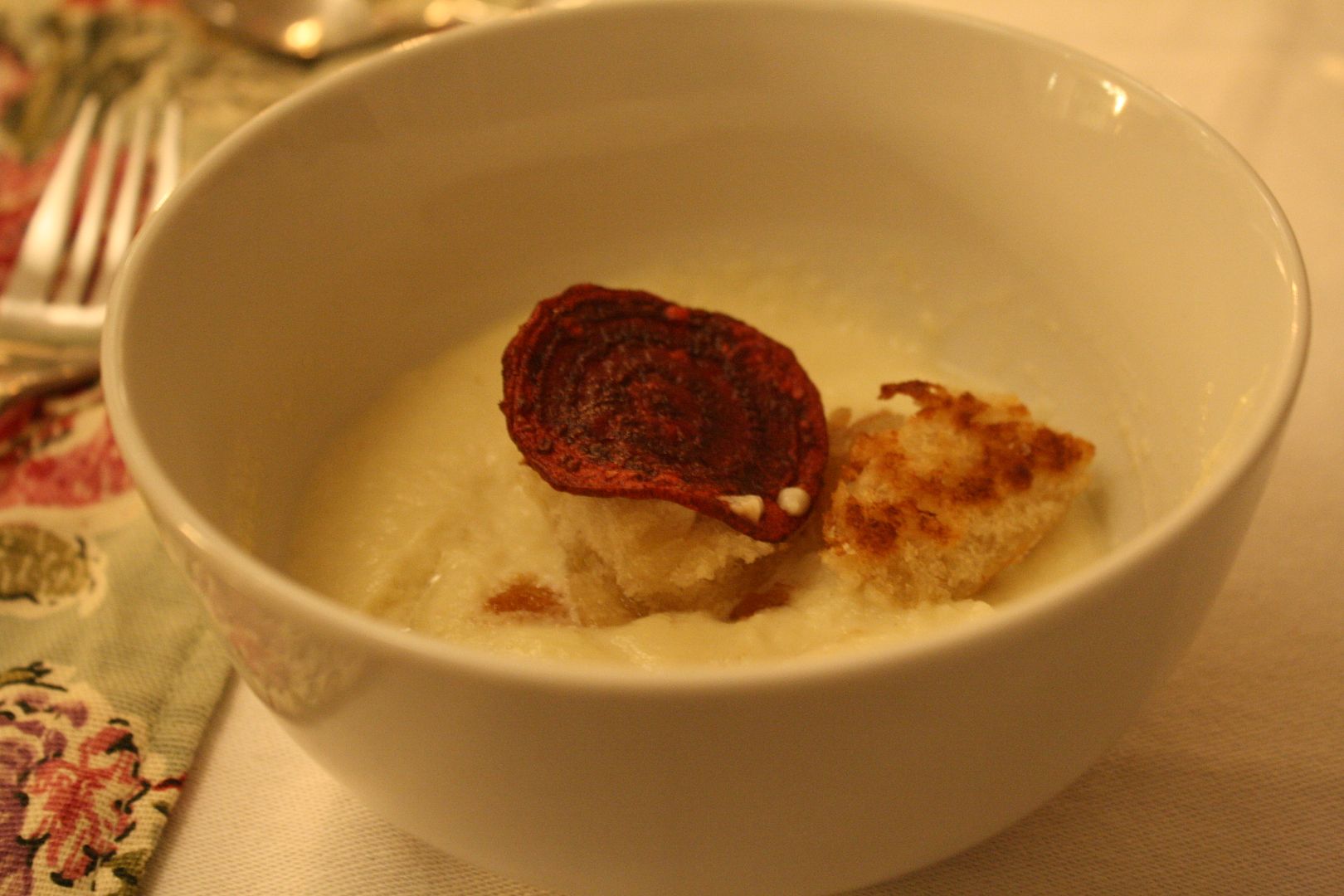 Third course - Winter Enchiladas (butternut squash and chirizo served in a homemade corn tortilla topped with a spicy winter sauce, creme mexicana and cotija) Saint James, the son of Zebedee (Patron Saint of Spain)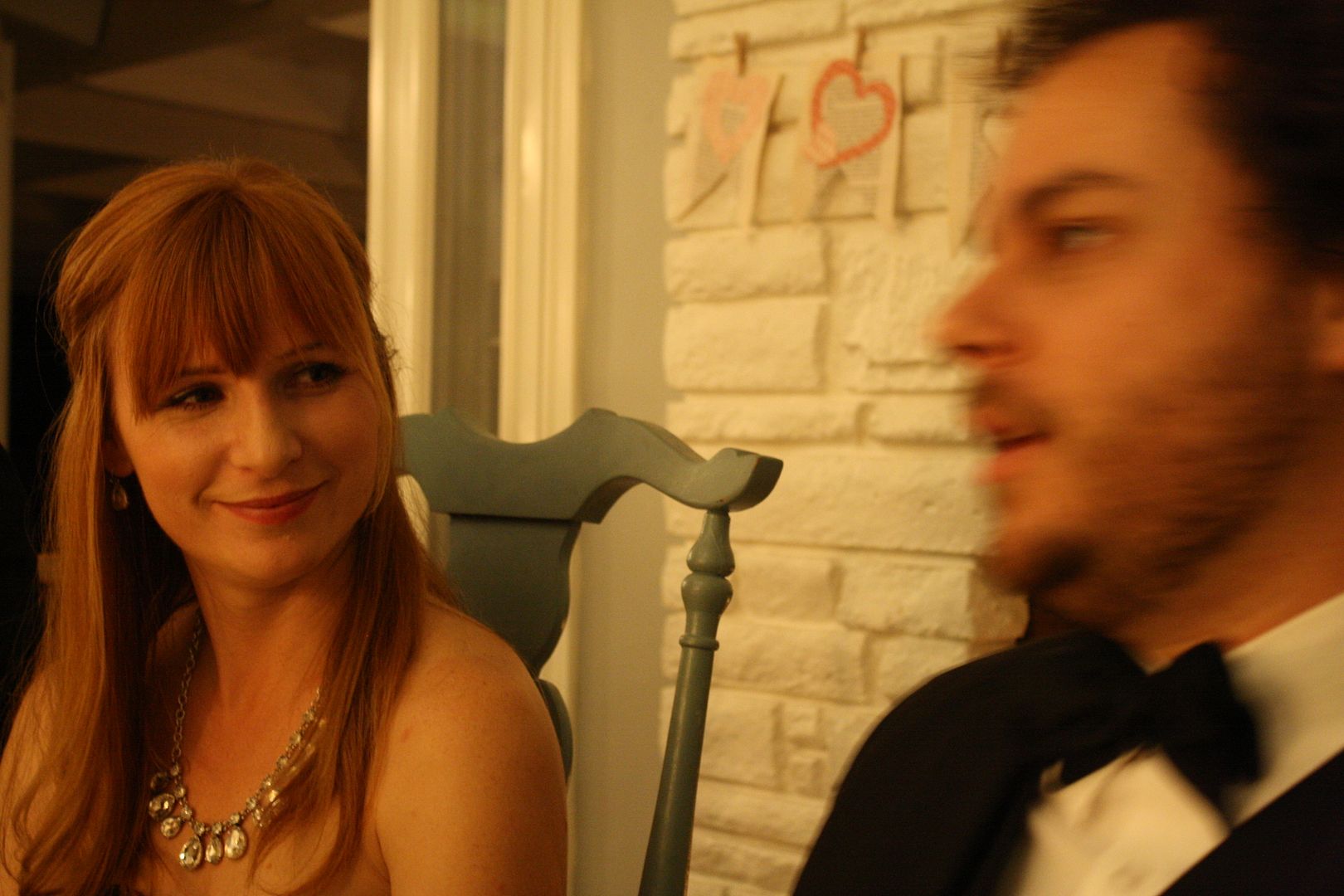 Forth course - Champagne pallet cleanser - Saint Valentine
Fifth course - Rabbit braised in Belgian ale served with lemon browned brussel sprouts and homemade buttermilk biscuits. Saint Melangell (Patron Saint of Rabbits)
We also created a artichoke pate stuffed roulade from the center cut of the rabbit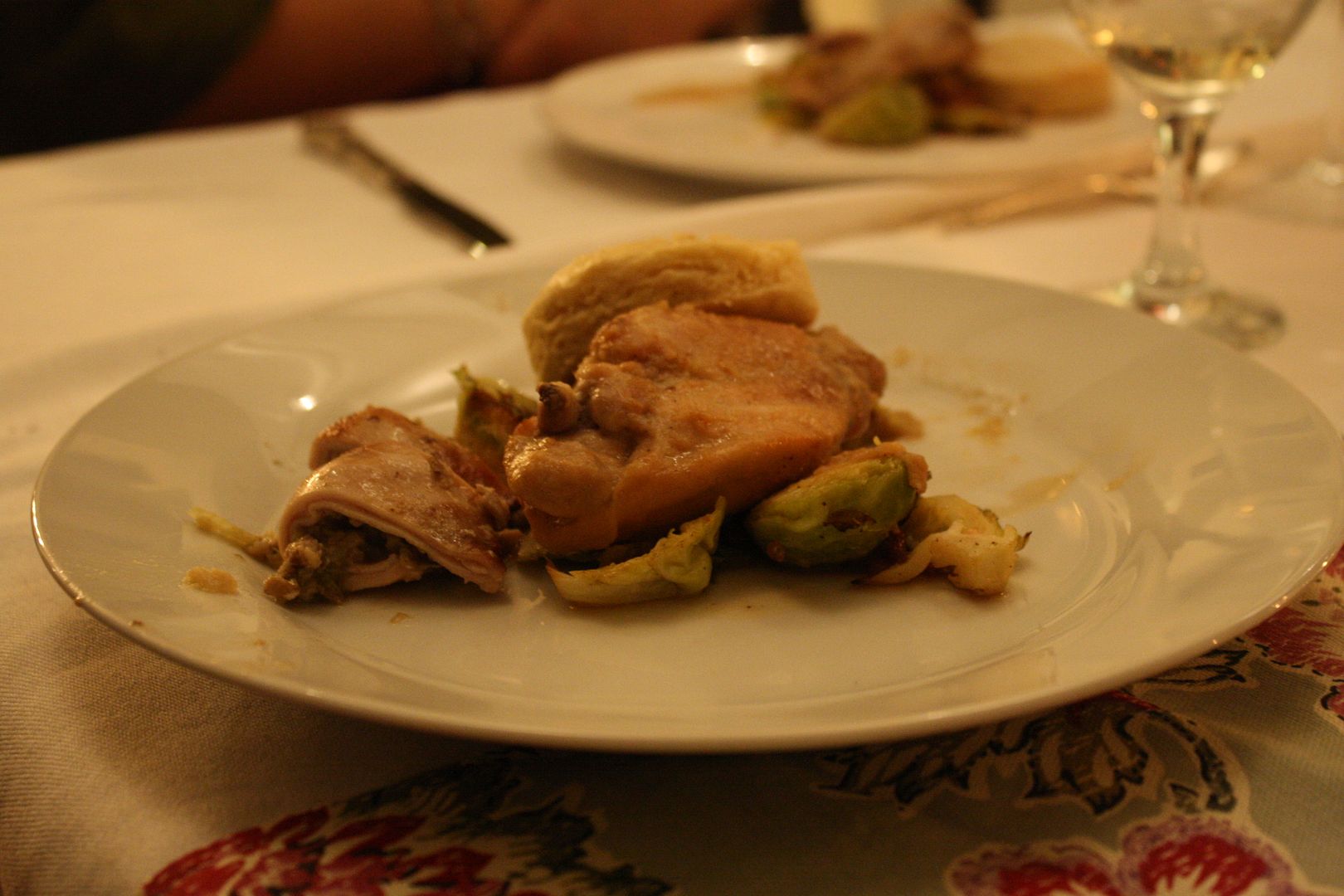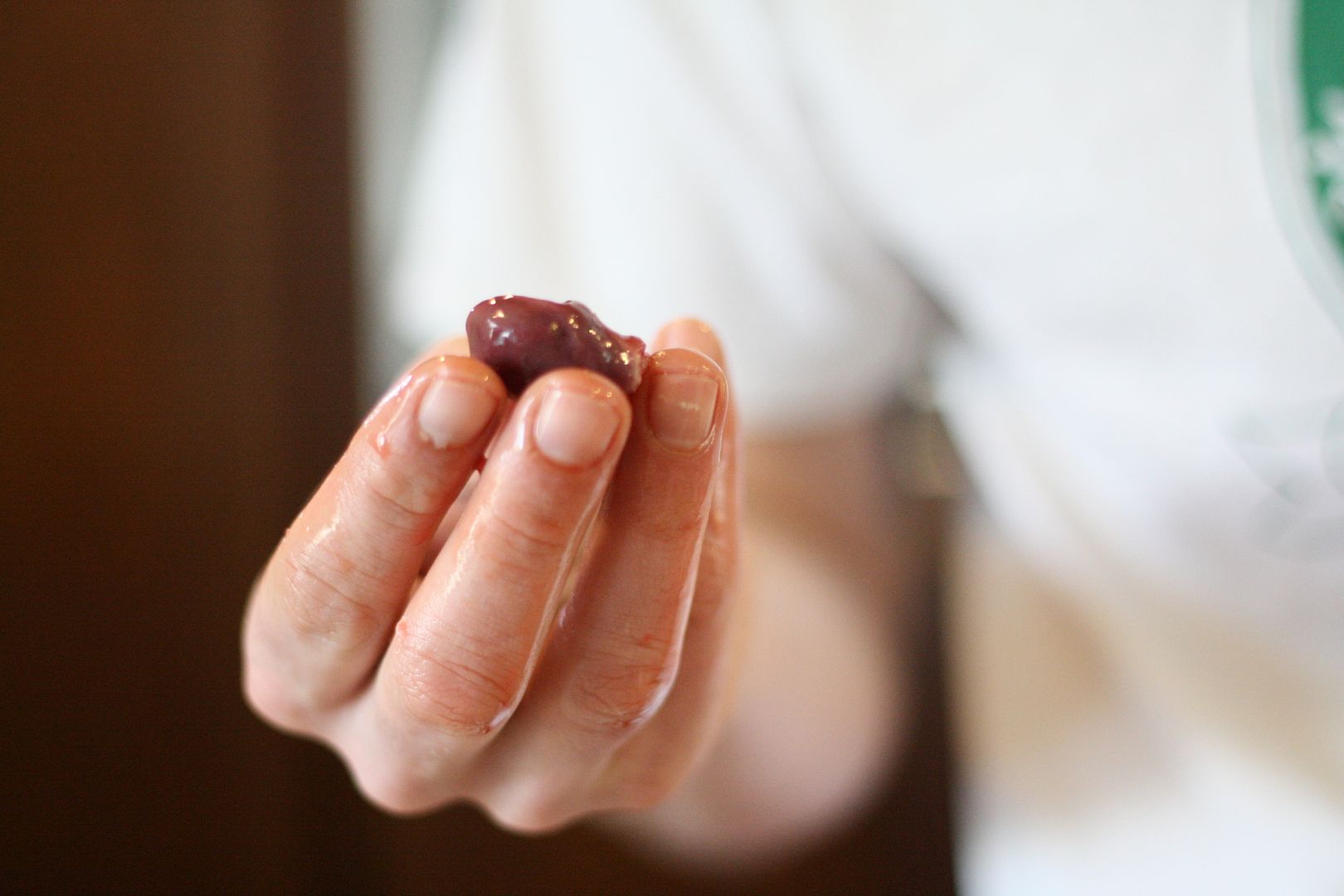 Sixth course - Honey pots de creme topped with a vanilla whipped cream and honey lace cookie
Saint Ambrose (Patron Saint of Beekeepers)