All it took was a buzz cut.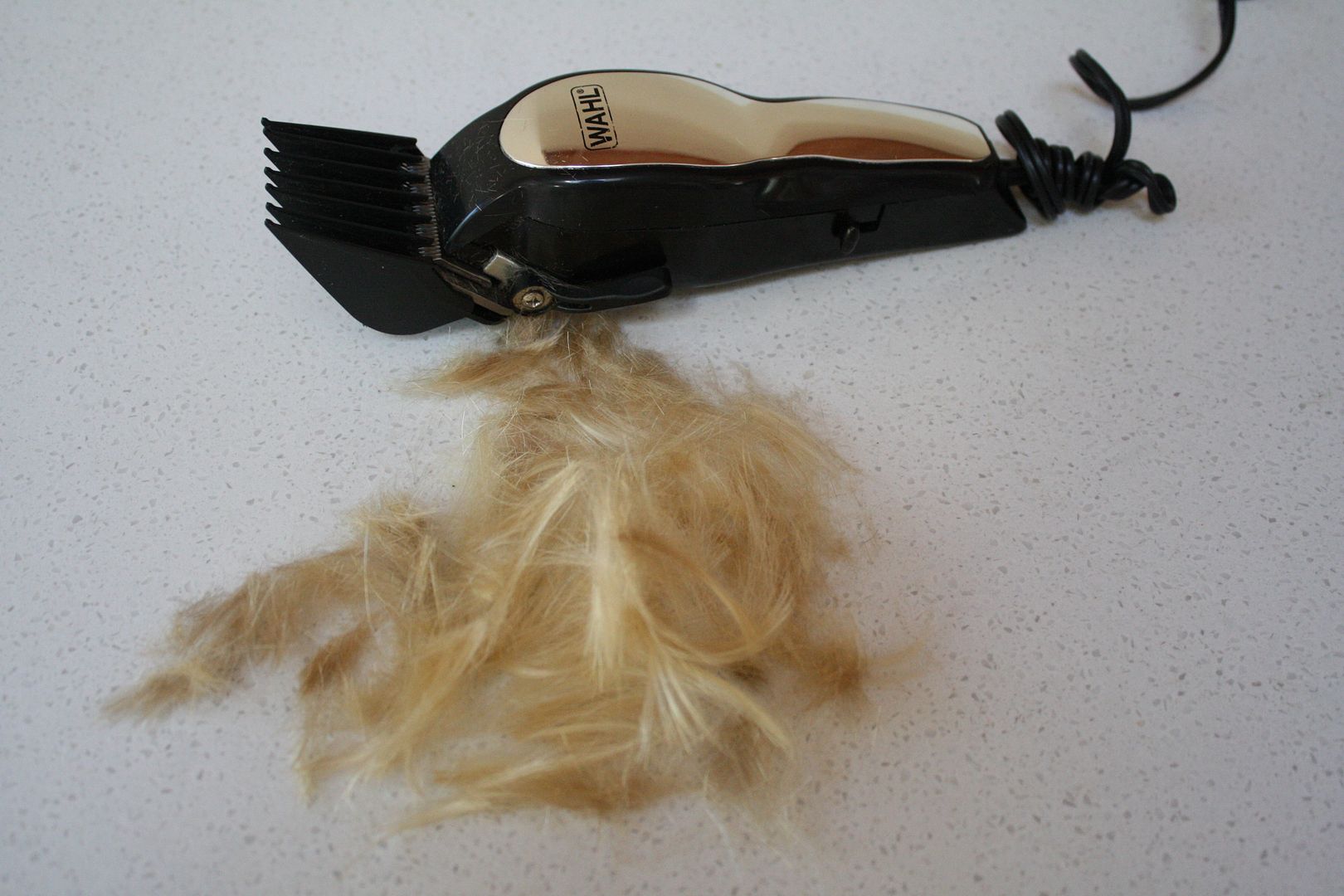 This event was easily the most dramatic 20 minutes of Dominics life. What started as a happy, helpful boy, quickly dissolved into a fussy, uncooperative mess.
When we were done he was covered in hair sticking to his tiny sweaty body , but after a bath and a look in the mirror he was completely satisfied with his new big boy look.